Friends of School
Throughout the year our Friends of School team, a group of staff, parents, grandparents and members of the local community volunteer to fundraise to provide extra resources and experiences for all the children within our school. We hold a variety of events during the school year and these are posted regularly on our newsletter page. We have a list of commitments each year which we provide for the children these include a present from Father Christmas, a free pantomime as a Christmas treat for every child, as well as a donation to the Christmas cinema trip. Our biggest commitment each year is to provide each class with a donation for their Summer School trip these are a valuable learning experience for the children, but also enable them to have a fun packed day out.
STAMPtastic
Are you fed up with your child losing bits of uniform in school, even though you have written their names in at the beginning of the year?
We have found a solution. STAMPtastic is a new way to label your child's uniform and know that it will still be there wash after wash. It is a personalised stamp made in the Uk, usable on fabric, metal, wood and some plastics. No more sewing or ironing in labels. One ink pad lasts at least 2-3 years and provides over 2000 impressions.
Click on the link below to find out more information and to place your order. When placing your order please remember to use the following password WN74HB.
Christmas Fundraising Day- Wednesday 9th December 2020
The children had a great time on Christmas Dinner Day, delicious food, dressing up in their Christmas clothes and having a go at the lucky dip in their bubbles. We managed to raise just over £400.00 which was amazing and will be used to buy Christmas treats for all the children in school. This amount also included some random acts of kindness and a generous donation from a grandparent which was really lovely. Thank you for your continued support during these challenging times. A special thank you to Mrs Gibbons (Andrew and Holly's Mum) who sorted out all our prizes and wrapped them we are very grateful and all the children loved it.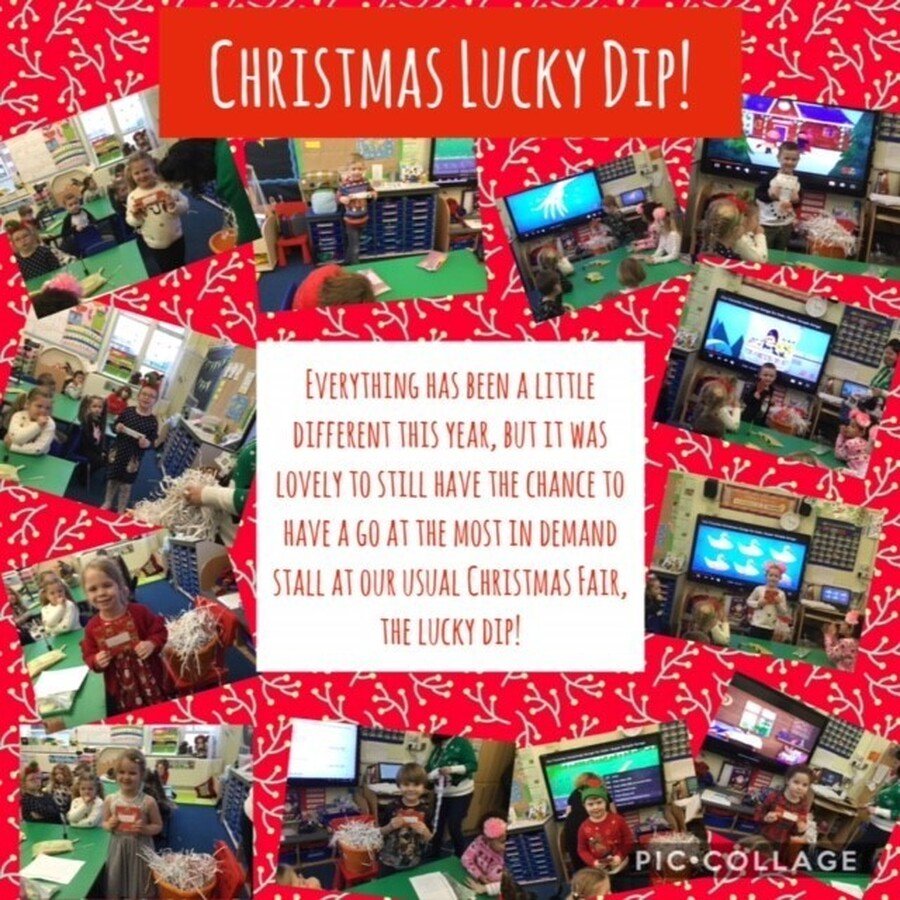 Bag 2 School Collection- Wednesday 18th November 2020
We would like to say a really big thank you to everyone who supported our 'Bag 2 School' collection. You all certainly had a big clear out of your wardrobes, as the total weight of the bags we collected was a massive 480kg. We raised a fantastic total of £144.00, which will be used towards Christmas treats for all the children in school. Thank you for amazing support during this very challenging time for us all.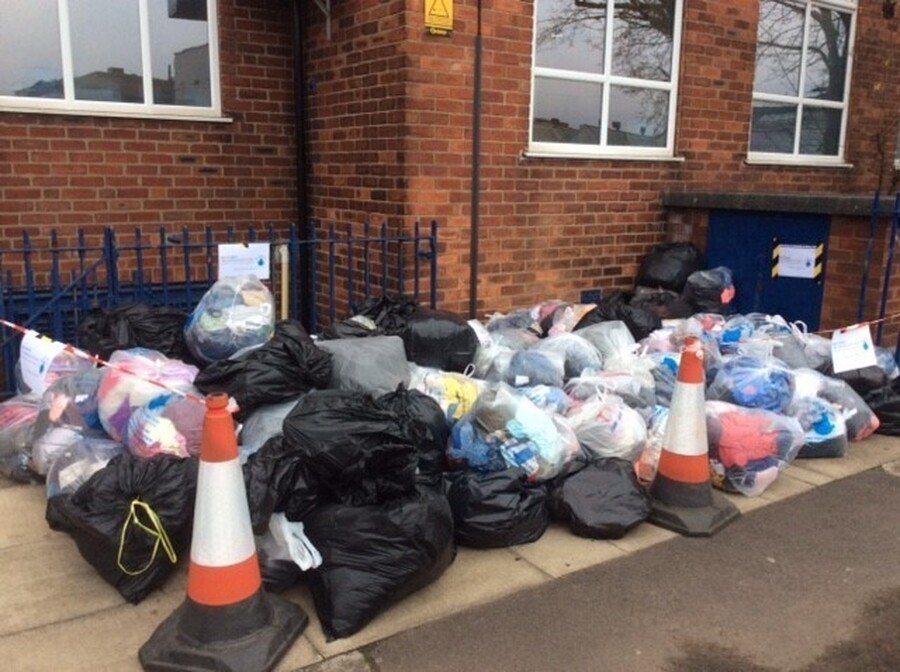 Bag 2 School Collection- Thursday 17th October 2019
Thank you to everyone who donated clothes, bedding etc to the Bag 2 School collection. We managed to raise a fantastic £132.80, which will go towards the Infant Playground renovation.
Friday Coffee Mornings
A big thank you to everyone who is attending our Friday Coffee Mornings in the Family Room between 9-10am.
Here are the weekly fundraising amounts
Friday 14th June- £27.80
Friday 21st June- £42.10
Friday 28th June- £19.40
Friday 5th July- £22.04
That's £110.04 raised so far, which is fantastic.
Christ Church has Talent- Friday 12th July 2019
On Friday 12th July, we held Christ Church has Talent over at church and it was a fantastic evening. The performers were absolutely amazing and each and every one of them did Christ Church School proud. We are very lucky to have so many talented children in our Christ Church family and they entertained us with singing, dancing, instrument playing and even joke telling! Thank you to Mr Saunders and the team from church for all your support and to the staff in school for helping the children to prepare for their performances. A special thank you to Mr and Mrs Gibbons (Holly's Mum and Dad from Year 1) who helped us to raise an extra £105.00 through their donation of a drinks hamper, bring the grand total made on the evening to £327.00 which is great. Adding this to our target means that since April we have raised just over £3000.00 towards the refurbishment of our Infant playground and you will see work commencing on this at the beginning of September. Im sure the children will be thrilled when they see the transformation.
Parent Feedback
We are always keen to include all children wherever possible, so if any parents/carers are experiencing difficulties with the times of our events for dropping off or collecting children, then please call into school and we will do our best to help.