A very warm welcome to our Year 4 class page. In Year 4 we are looking forward to the challenges ahead as the children are now fully settled into KS2. During this year the children will be encouraged to be proactive in their independent learning as well as building good relationships in order to work effectively as teams. The children will be nurtured and encouraged to work alongside others in a variety of contexts with a focus on problem solving, research and sharing ideas.

Our Year 4 Class 2020-2021
Class Information
Who's Who
Mrs Monaghan- Year 4 teacher
Mrs Jones- Teaching Assistant
Mr Southern- Pastoral Manager
Things to remember
Please remember that homework is due in by WEDNESDAY each week.

PE lessons for Spring will be on a Wednesday. The children will continue with their swimming lessons and will need to come to school in their outdoor PE kits. Please remember to write your child's name on all of their uniform and sports kids to avoid confusion. Can you also please label your child's swimming bag.

Reading is encouraged both in school but also at home. Reading for enjoyment is as important as reading to learn.

It is important that the children read a range of books/comics/newspapers at home and develop their comprehension skills and vocabulary. This will help consolidate the reading work we will be doing in class. In Year 4, we feel it is important for the children to develop a love of reading as this gives their 'imagination wings'.

We will be continuing with Spelling Shed this year and the children will be encouraged to use this at home as well as in school. The children will also be bringing home a list of the Year 3/4 words they are still not sure how to spell. Please practise these at home(little and often).

In Year 4, the children have the fantastic opportunity to learn to play the guitar. This lesson takes place on a Thursday afternoon.

The expectation at the end of Year 4 is that the children will be able to recall their times tables up to 12x12. It is important that the children regularly practise these at home. TTRockstars is a fantastic tool for this as well as 'Hit the Button'.
This half term.... Spring Term 1 (January - February 2021)
In English this half term we will focus again on our narrative writing. The children will continue to use the 'Writing Rainbow' to support their writing. We will also spent some time consolidating our grammar work. During this half term the children will produce four narratives. Two will be scaffolded and supported and two will be independent pieces of writing were they can showcase their writing skills, imagination and the writing rainbow. Our narrative writing will be based around two books. The first will be 'Star in the Jar' by Sam Hay and Sarah Massini. Our scaffolded narrative writing will be based around the boys experience in the story with the children's independent writing focusing on the story from the perspective of the star. We will then complete some narrative writing based around 'The Iron Man' by Ted Hughes. This book will also be our class reader.
Throughout this term we will continue to practise our joins (please continue to do this at home too!) in our handwriting lessons. The children are all working extremely hard to gain their pen license.
During our whole class reading sessions and in our guided reading groups, we will also be developing our comprehension skills and thinking carefully about our reading VIPERS (vocabulary, infer, predict, explain, retrieve, sequence or summarise) It is important that the children continue to read a range of books/comics/newspapers at home and develop their comprehension skills and vocabulary. This will help consolidate the reading work we will be doing in class. In Year 4, we feel it is important for the children to develop a love of reading as this gives their 'imagination wings'.
In our spelling lessons we will be looking at:
adding the suffix 'ion'

adding the suffix 'ous'

the 'ee' sound spelt with an 'i'

adding the suffix 'ous' linked with the 'ee' sound
During the first week in February I will be assessing the children on the remaining Year 3 challenge words they are still unsure on as well as the Year 4 challenge words.
In Mathematics we will consolidate the addition and subtraction work we completed before Christmas by spending the first week back solving a range of problems. After this we will move onto perimeter and focus on kilometers, the perimeter of a rectangle and the perimeter of rectilinear shapes. We will then move onto a large unit focusing on multiplication and division. During this unit we will look at:
multiplying and dividing by 10 and 100

multiplying by 0 and 1

dividing by 1

using written methods to multiply

multiplying a 2-digit number by a 1-digit number

multiplying more than 2 numbers

problem solving using multiplication

dividing a 2-digit number by a 1-digit number

division with remainders

problem solving using division.
We will also be focusing on our 6 times tables.
History - We will continue from where we left our timeline with the end of Roman rule in Britain. We will look at the legacy of the Romans in Britain and ask, What have the Romans done for us? The focus will then move onto Britain's settlement by Anglo Saxons and Scots. From this we will look at Viking invasions. This topic will cover this half term and the next. We will be thinking about:
The Scottish and Anglo Saxon invasion of Britain, following Roman withdrawal.

Focus on a key historical figure – Vortogern, Hengest, Horsa.

Anglo Saxon life and their influence on place names in Britain.

The introduction and role of Christianity in Anglo Saxon life.

Who were the Vikings, when and why did they invade Britain?

Key aspects of Viking lifestyle.

Anglo Saxon kings and their significance across the period, including King Ethelred II and Danegeld, and the last Anglo Saxon Kings.

Law, order and justice as an Anglo Saxon.
Key Skills
Chronology, knowledge & understanding – When I talk or write about the past, I include details which show some understanding of what things were like before and after this at local, national and world level.

Chronology – I can place historical periods I have studied on a timeline, as well as information about my topic.

Significance – I can suggest which people and causes& consequences of change are more historically important.

Understanding historical interpretation – I can compare evidence to help me identify reliable information
Throughout this half term we will have a homework project were the children research a historical figure from the Anglo Saxons.
DT - Our DT work this half term is linked to our Science work on electricity. During their DT work the children will learn:
about electrical systems and how they work.

to evaluate electrical products.

to design a torch.

to make and evaluate a torch.
Science -We will be starting a unit based around electricity. (Power it up!)
We will learn:
Unit 5.1 Living with electricity
To identify common appliances that run on electricity.

To classify and record appliances as mains or battery operated.

To understand the difference between mains and battery-operated appliances.

To understand that electricity can be dangerous.
Unit 5.2 Let's make circuits
To construct a simple series electrical circuit, identifying and naming its basic parts, including cells, wires, bulbs, switches and buzzers.

To identify whether or not a lamp will light in a simple series circuit, based on whether or not the lamp is part of a complete loop with a battery.

To recognise that a switch opens and closes a circuit and associate this with whether or not a lamp lights in a simple series circuit.
Unit 5.3 Be alarmed!
To recognise some common conductors and insulators, and associate metals with being good conductors.

To use a simple circuit to create a devise.
RE - We will learn about 'Jesus, the son of God, and 'Shabbat'. The children will be exploring Jesus' authority revealed through his teaching and miracles. They will have the opportunity to explore the Jewish celebration of the Sabbath.
Key Questions:
What is authority?
How do we know Jesus had authority?
Where did Jesus' authority come from?
Heartsmart - The Heartsmart principle for this half term is 'Too much selfie, isn't healthy!' The children will be thinking about how they can be 'unselfie' by working well with others, listening to others and having a positive attitude to other peoples views, even if they are different to ours. It is about moving away from thinking about ME and starting to think about WE.
Visit the website www.heartsmartprimary.com for more information on what Heartsmart is all about.
Computing - We will spent the first couple of weeks completing on our work on producing a class wiki. After this we will move onto developing digital music. In 'We are Musicians' The children will have the opportunity to develop digital music. They will be learning to:
• Use one or more programs to edit music.
• Create and develop a musical composition, refining their ideas through reflection and discussion.
• Develop collaboration skills.
• Develop an awareness of how their composition can enhance work in other media.
We will be using the app 'Garage Band' to support the children with their learning.
French - The children will be focusing on time and the days of the week. During this half term, they will:
learn how to say the times of the day in French

practise telling the time in French

learn how to say the days of the week in French

Learn how to say which is their favourite day and how they spend their week.

Learn how to say the months of the year and talk about when their birthday is.
Music- The children will be continuing with their WOPPS guitar lessons on a Thursday afternoon with Barry and Sam. So far, the children have learnt the open string notes: E,A,D,G,B,E. They have also learnt the song 'Big Blue Bear'. This half-term the children will be continuing to develop their guitar playing whilst learning new songs.
P.E - Our sporting value for this half-term is 'Teamwork'
'Treating everyone equally, supporting each other and working together to have fun and achieve. Celebrate each other's success and be positive team player.'
We will be continuing our swimming lessons this half term.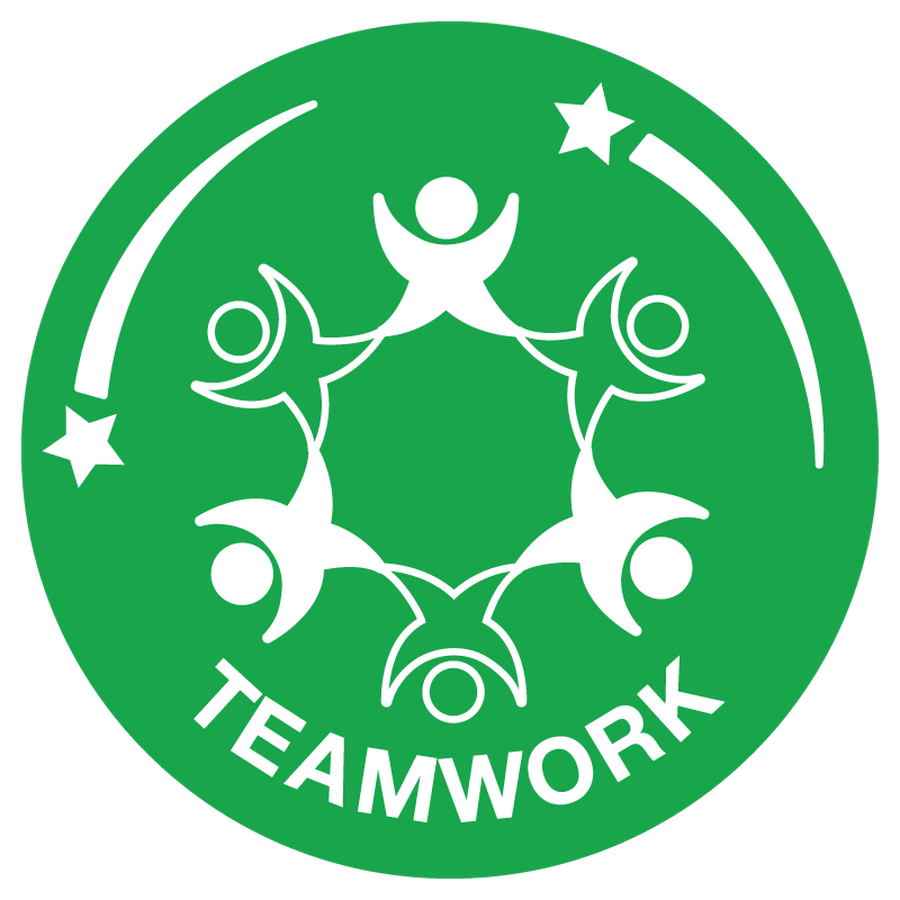 Dates for your Diary:
Parents Evening: 2nd and 3rd February 2021
Autumn Term 2 NEWS!
Wow, it has been an extremely busy half term in Year 4 and the children have continued to amaze me with their attitude and confidence. It has been lovely to see the children continue to work well with others and develop their social skills inside and outside the classroom. Respect and compassion are important Christian values in Year 4, the children demonstrated a real understanding of these values during our RE and Heartsmart work and didn't just talk the talk but walked the walk. Without a doubt they let their 'light 'shine through!. It has been a pleasure to see a positive working atmosphere continue to develop in the classroom.
As well as learning about how to respect ourselves, our RE lessons based around Judaism helped the children to understand and respect other faiths. The children showed great sensitivity during this topic and understood that even though someone might have a different belief to us it is important that we show respect to them and value their opinions. After this, we looked at Jesus as the light of the world. As a class we discussed how each one us can shine our light on the world. Throughout the term we saw some wonderful examples of this! We had a lovely virtual lesson from Revered Saunders and had lots of fun making our own Christingles and learning about what each part represents.
The children have continued to work hard in maths this term.A highlight for me is how they are developing their reasoning skills and using a range of mathematical equipment to support their learning. They have worked hard on all their number work and now have an effective strategy they can use for addition and subtraction. We are making progress with our times tables but please still continue to practise at home as this is starting to have an impact.
During our English lessons the children continued to developed their non-fiction writing skills, producing some excellent information pages on an animal of their choice. The children took on the challenge with enthusiasm and a positive work ethic. Independently, they researched their animal, organised their notes under sub-headings and produced a magnificent final draft. We finished our class reader 'Charlie and the Chocolate Factory'. We loved sharing this book together and the children got a great deal from this book, impacting both their writing and comprehension skills. We had a great discussion about the similarities and differences between the book and the original film. It is a joy to see the children reading for pleasure and discussing books together.
We completed our work on the Romans in Britain and had some great discussions about Boudicca and why the Romans decided to conquer Britain and the impact of this. It was lovely to see the children's historical skills develop during this topic and hear them using historical language.
The children's swimming skills and guitar skills have also gradually improved throughout the half term. It is lovely that the children have the opportunity to do both of these things and their enthusiasm and perseverance are a joy to see.
Well done Year 4 on a super half term! Can't wait to get started again in the Spring term!

Autumn Term 1 NEWS!
During the first half of Autumn Term we have found our feet! We had a great half-term, developing routines and relationships and the children have amazed me with their work ethic and team work. We have shared learning in our Geography, Science and RE lessons as well as in English and Maths. We have shared our ideas and understand how working as a team or with a partner can help our own learning journey. I am proud of all the hard work the children have put into their learning this half term!
I have absolutely loved sharing Charlie and the Chocolate Factory with the children and can't wait to continue reading it together this half-term. The children have developed both their reading and writing skills through our class novel and it has been wonderful to see them engaged and reading for pleasure. I enjoyed reading their very own Chapter 15's and loved all of their wonderful sweet inventions! The children are really developing into confident writers who are not afraid to challenge themselves. I am also pleased that they are beginning to proof read their work more and working hard to make sure all their sentences make sense. We will be introducing more editing this half-term, another important skill for a developing writer. The children's inference skills are slowing starting to develop and they are now starting to use evidence from the text which is pleasing to see. We will continue to develop our comprehension skills through our VIPERS questions.
In Maths we have spent the half-term focusing on place value. The children have shown through their explanations that they are developing their reasoning skills and are able to show examples of their thinking. This is a key area we will continue to develop throughout the year. They have enjoyed using all the concrete equipment and have slowly become more confident with 4-digit numbers. It is crucial that the children continue to practise all the skills we have learnt to keep it bubbling!
Our Science lessons have been a hive of activity. The children have loved our topic on teeth and eating, especially our lessons on the Digestive System. It is been wonderful to see them so engaged and enthused about their learning and thinking scientifically. They also worked well and participated fully in class discussions which was a pleasure to see!
In Geography we learnt more about the UK. The children really developed their map reading skills through this topic and did a fantastic job using an 8-point compass. Through our RE, Heartsmart lessons and Picture News the children have shown great sensitivity and really developed their reflective thinking. They have really thought about the choices they make and what God looks for in our hearts. We have also explored friendship and the qualities of a good friend.
Our first unit of French, 'Moi et ma famille' (Me and my family) got off to a promising start! We spent a lot of time on phonetical work, grasping the French alphabet and revisiting previous learning. We also made some progress with early vocabulary learning (focusing on who is in our family). The adaptations to our first DT unit of work on Food Technology (which saw the children taste-testing biscuits, researching biscuit eating habits and even following a recipe/baking biscuits at home