A very warm welcome to our Year 6 class page. Year 6 is a hard year, but a memorable one. The children are our oldest pupils and they are therefore expected to be role models to the rest of the school. It is our intention that the children's experiences will stay with them and they will be able to look back at their time at Christ Church with fond, happy and special memories.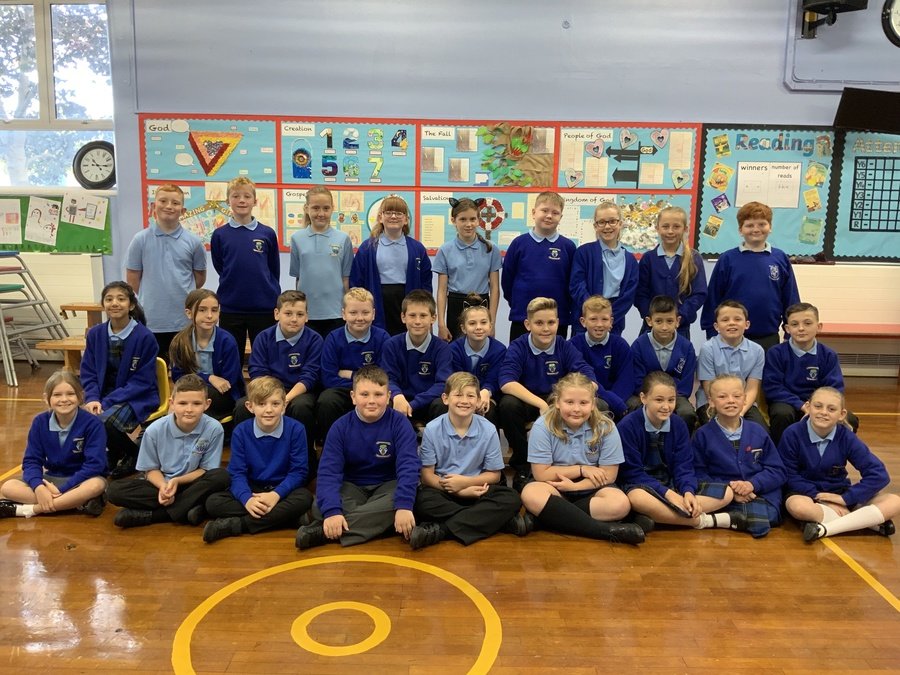 Our Year 6 Class 2019-2020
Class Information
Who's Who?
Mr Hudson- Year 6 teacher
Mrs Rowland- Teaching Assistant
Mr Southern -Pastoral Manager

Homework
Homework will be set on a Friday and should be handed in on a Wednesday. There will generally be Literacy and Numeracy work and, on occasions, topic work. In addition, they will also have spelling homework from their spelling work in class and written work. Children are encouraged to ensure that their homework is completed to a high standard and we ask parents to support us with this.
Reading
Whilst most children now are independent readers, reading at home is still crucial. Children should read for 15 minutes each night - this could be their home reader or a book of their own choice. This will be more productive if it is carried out in a calm, quiet environment. Parents/ carers are encouraged to comment in Seesaw under the picture of the reading books to acknowledge this please. Every Friday a class is chosen with the best effort in reading at home.
P.E.
P.E. lessons take place on Monday. All children are expected to take part in a full P.E. kit and trainers/pumps. Earrings can be worn at school but, for health and safety reasons, they are not allowed during P.E.
This half term.... Spring 2 (February - April 2020)
Over the next half term we will be continuing with our topic of World War 2 - it's too good a topic to only last half a term! We'll be looking at The Blitz, some of the battles and how the war impacted on life in Leigh. We'll also look at daily life, food and jobs and plan to conclude the topic by holding our own VE Day in school. We will make links with our creative side by creating a mod roc person from WW2 and creating an Anderson Shelter! However, as we are in the build up to our SATs tests, there will be a big push on Maths, Reading and SPaG.
In Literacy we will continue to do some topic based writing on World War 2 using our class novel of Goodnight Mr Tom as a stimulus. We will be writing descriptively in response to 'The Piano' from Literacy Shed - this is an emotive piece of writing, which is a firm favourite of ours! In addition, we will use the Christian festival of Easter to inspire us with our writing, we will write from a character's point of view and really try to recreate the events and feelings of Good Friday. We will be continuing with our weekly Grammar lessons, but we do have a lot to cover and will be looking in depth at word classes, punctuation, verb tenses, phrases and clauses, not to mention those pesky 'Kirkman Killers'. Reading lessons will focus on the key skills addressed in the reading paper namely: retrieval, vocabulary, inference, predicting and explaining and summarising. These will be taught across a variety of fiction and non-fiction texts, including poetry. It is vital that your child is building their reading stamina and reading a range of genres. Please do discuss your child's reading with them and don't forget that we all still love having a book read to us occasionally! Spelling is now taught through our scheme taken from 'Spelling Shed', and the children can practise their spellings online. Please do also focus on the Y5/6 spelling lists that have been sent home and ensure that you work on them regularly; in our experience, little and often is the best!
In Mathematics we will aim to carry out revision SATs tests every week and review them. The children are coping well with the Arithmetic test, but it is imperative that the written methods are kept up to speed. The reasoning papers are proving to be more of a challenge; please find time to discuss these papers with your child. We shall complete our topic on percentages and will look at equivalent fractions, decimals and percentages before looking a finding percentages of amounts and applying these to problem solving situations. We will then move on to algebra by finding possibilities and the 'nth term'. Topics also to be covered in depth this term are: measures - the children need to be able to convert between measures e.g. 200g = 0.2kg and to order measures e.g. 1.5m, 2275mm, 325cm and to reason with measures; Perimeter, Area and Volume - Recognise when it is possible to use formulae for area and volume of shapes, Calculate the area of parallelograms and triangles,estimate and compare volume of cubes and cuboids using standard units, including cm3, m3 and extending to other units. Finally we will look at Ratio - Children will learn to solve problems involving the relative sizes of two quantities where missing values can be found by using integer multiplication and division facts, and solve problems involving similar
shapes where the scale factor is known or can be found.
All of the areas that we study can be reviewed in the CGP revision books. We make no excuses for mentioning TTRockstars again this term - recall of times tables and their related facts are a key life skill and a non-negotiable for us at Christ Church. If you are experiencing problems with the internet, paper copies can be requested from school.
RE - Our topic is centered around the Easter story and is entitled 'Who was Jesus? Who is Jesus?' The children will be challenged to think in depth about these questions and their relationship with Jesus and why Easter is such an important time of the year for us as Christians.
Music - The Ukulele
Children will continue to learn to play the Ukulele as a class. In Spring I they become familiar with the instrument, learnt how to strum and pluck open strings, played simple chords and melodies, and played simple accompaniments to a variety of songs, following musical notation.
In Spring II they will continue to develop their performance skills and will learn more complex chords and riffs used in current pop songs. They will perform in ensemble and as soloists, developing their ability to maintain individual parts within a group.
In Science our topic is the Circularity System. Throughout the course of this topic the children will consider the following questions:
What is our pulse rate? What is it we can feel?

Why do we have lungs? Why do we have a heart? How do our hearts and lungs work together to keep us alive?

Why does our heart beat faster and our breathing increase when we exercise?

Do different types of exercise affect our hearts in different ways? Which types of exercise are better for our hearts?

What if our blood always circulated at the same speed?

What if a human organ fails?
Heartsmart- 'Don't rub it in, rub it out!'
This unit focuses on Forgiveness and learning how to process negative emotions, disappointment and hurt.
Don't rub it in, rub it out is about choosing to forgive, leaving the pointing finger in our pocket and accepting that we too need grace just as much as we give it away. Everyone makes mistakes. Don't demand perfection, instead celebrate progress, that's what loves does.
Visit the website www.heartsmartprimary.com for more information on what Heartsmart is all about.
Computing - We are interface designers
Throughout this unit of work the children will learn the following:
Work collaboratively to design the app's interface.

Use different tools to create a design prototype of their app.

Develop or source the individual interface components (media assets) they will use.

Address accessibility and inclusion issues.

Document their design decisions and the process they've followed.
French
Work on the topic of school subjects (les matieres) will be revisited in the Summer Term (post SATs) to ensure the children have acquired the necessary vocabulary and have experienced expressing opinions and providing reasons in French.
Art
After evaluating our project on Ancient Greek sandals our attention on a Tuesday afternoon will turn back to Art and Design for a unit of work on sculpture. In this new unit the children will encounter the work of sculptors working with linear figures on a small scale - Nelson Nansonn, Alberto Giacometti and Gormly for example. Then, as the children experience control modelling with Mod-roc and wire mesh, they will be asked to base a sculpture on a previously drawn figure of a World War II soldier.
In PE we look forward to having the opportunity to represent school in an inter-school rounders tournament tournament. In preparation for this competition our unit for the half term is - 'Striking and Fielding'. The children will learn how to throw, catch and bat across different distances for accuracy. They will then develop their fielding skills by learning how to 'attack the ball'. They will develop their skills of cooperation, exploring how working as a team helps to prevent the opposition from scoring points. The children will develop tactical skills, understanding effective ways to 'run the points'. They will also have the opportunity to take part in a skills circuit - We're really looking forward to getting out in the sun during this topic!
Our Whole School Games Value for this half term is 'Respect'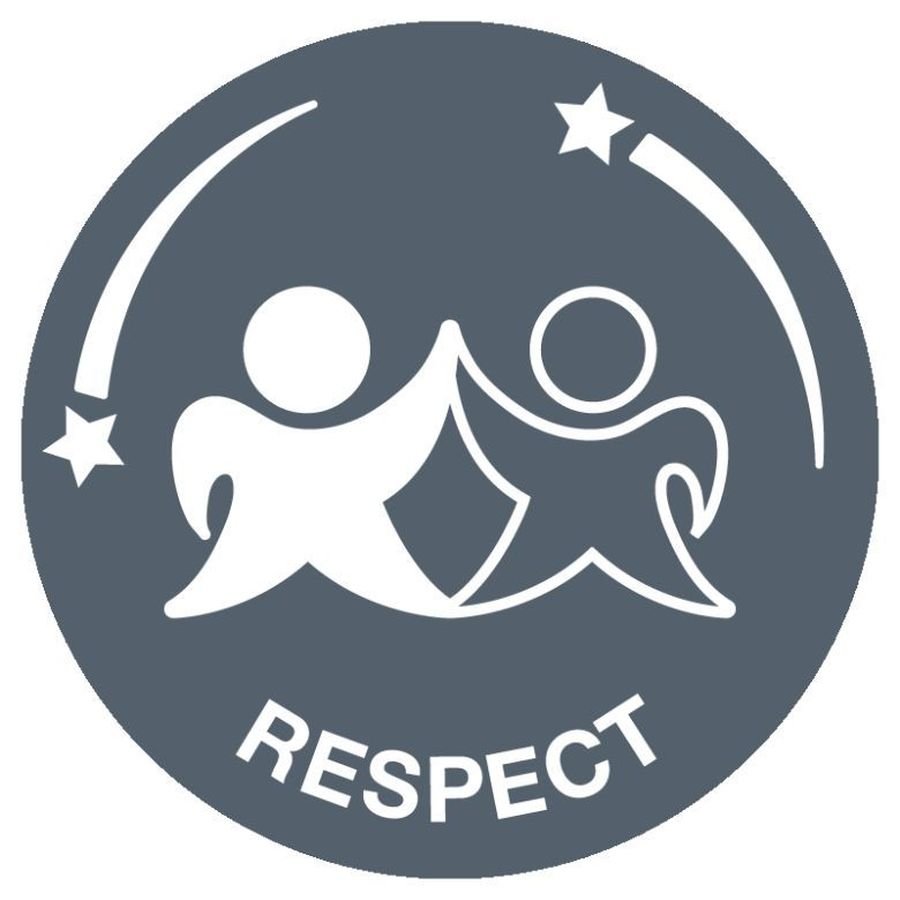 Dates for your Diary:
World Book Day: Thursday 5th March
Sports Relief: Friday 13th March
Easter Service in Church: Friday 3rd April
Spring Term 1 NEWS!
What a busy start to the Spring term it has been, with lots of brilliant experiences and fabulous work on display.
Our topic work on WW2 has produced some super writing, namely a letter as an evacuee, and some absolutely stunning narrative work linked to our class novel 'Goodnight Mr Tom', we have yet to finish the book, but the children have loved the story, which is a particularly emotive novel and quite difficult to read, in parts. We hope you enjoyed reading some of these pieces of work on Seesaw. Our topic also produced some stunning art work; the children's Spitfire sketches blew us all away!! The children have also enjoyed taking on the role of an evacuee at a reunion discussing their experiences - it wasn't as positive a process as the government led us all to believe! We have also discussed rationing and whether WW2 should ever have begun - the children's enquiring minds really stood out, and this topic continues to inspire and reflect.
We are whizzing through our maths work, with a big focus being on improving those arithmetic scores on a weekly basis. this will continue into the second spring term, and it's important that children keep practising the methods for the four operations of maths at home. We learnt lots during our unit on decimals and are now able to use that knowledge in order to help us to work out those difficult reasoning and problem solving questions.
We continued our Science work on electricity and carried out a range of different scientific investigations with some rather surprising findings! The children have learnt how major discoveries led to the widespread use of electricity, explained the effect of increasing or decreasing the voltage on different parts of a circuit, explained how they have ensured a high degree of trust in their results and identified variations in component functions. It's been a really interesting topic
We have started the 'SATs revision' process and the children have generally responded well to the challenge. Arithmetic tests are under way: scores and times are improving, but there's still a way to go. Revision books have been handed out to all the children that ordered them and we hope that you find them useful. We have started to look at past papers; these are a shock to some children. Please do talk to your child about these and encourage them in whatever way that you can. If you have any concerns, please do pop in to see us.
Autumn Term 2 NEWS!
During Autumn Term 2 the children have continued to grow and mature in their attitude and outlook. There has already been plenty of difficult work to carry out, but they have raised to the task admirably. Undoubtedly a highlight for many of our children was the opportunity to build relationships with their reception 'Buddies', and it was lovely to see just how caring and responsible they were on our visit to the cinema, and the time spent together doing Christmas crafts.
A lot of hard work has taken place in Maths and English as we work towards Year 6 expectations and the sheer volume of work that needs to be completed. All the children have now completed all the written methods for calculation and regular practice of these takes place every morning during 'Fluent in Five'. We have also dived right in to our fraction topic and the children are beginning to have a good feel for the sense of number with fractions when comparing and ordering them. Reasoning and problem solving skills linked to these topics is developing, but there is still a lot of work to be done in deciphering what some of the trickier questions are actually asking them to do. We have seen some super progress in writing; children have really taken on board the importance of careful and thorough editing and the results have been encouraging to see! The children, as did we, thoroughly enjoyed Who Let the Gods out, our class novel, and are already getting to grips with our new class novel 'The Girl of Ink and Stars'.
Due to the sheer amount of work we have to get though, our Science work on Electricity will continue after the Christmas holidays. The children are keen to get to grips with this topic and finding out as much information as possible, and build on their knowledge of this topic from their time in Year 4.
In RE, we have learned about pilgrimage and made links between a Christian pilgrimage and a Muslim pilgrimage to Mecca. Our research pulled up some very interesting points, did you know that...
It is held in Mecca, in Saudi Arabia.

More than 3 million Muslims take part in the Hajj.

The Hajj is one of the most celebrated events in the Islamic calendar.
The Design Technology unit for the second half of Autumn Term certainly kept Year 6 busy on a Tuesday afternoon! As part of a textiles unit, the children designed and made an Ancient Greek sandal for a Greek man/woman. Initially they conducted research into the styles of sandals they would have worn in Ancient Greece and learned about the materials they would have been made from as well as their construction, shape, distinguishing features, comfort and function. With this in mind, the children thought about what a designer would have to consider back in those times before deciding upon a final design for their sandal. On the design journey, as part of product research, the children were encouraged to evaluate a range of modern sandals and compare them to the Ancient Greek sandals. They learned about paper patterns and making prototypes, seam allowances, joining techniques and joining different materials. The final results – sandals which are fully functional and robust – are sensational and were certainly worth all the tears and sweat that they took to make them!
Autumn Term was exceptionally busy in French with the completion of the unit 'Moi et ma famille', culminating in the children presenting some formidable descriptions of themselves and tackling some complex written passages of descriptions of others. Work on the topic of school subjects (les matieres) will be revisited in the Summer Term (post SATs) to ensure the children have acquired the necessary vocabulary and have experienced expressing opinions and providing reasons in French.
As always, the children have enjoyed their PE lessons this term, and improved their skills in preparation for the upcoming Dodgeball competition. In their gymnastics sessions the children worked hard to perform actions and sequences of movement using a range of different technical language. They also enjoyed the opportunity to challenge and compete in a group situation. It was really interesting to see the children using their imagination in creating their own movement and sequences when creating their own routine.
We celebrated Christmas in style with parties, a Cinema trip and time spent with our Buddies. However, I think it is fair to say that all of the children will have taken away the true meaning of Christmas from our Advent discussions and our traditional carol service inspired by how other countries around the world celebrate the special occasion.
Autumn Term 1 NEWS!
Oh we have worked really hard this half term! There has been lots of fabulous work produced, plenty of effort and not forgetting the adventures of Robinwood! We started the new school year by going over expectations in Y6 and the children understand what an important year ahead they have, they are the oldest in school and with that comes greater responsibility :)
We have had lots of amazing experiences already, the highlight of which has to be Robinwood! The children were a credit to themselves, their families and our school family. Many of the children faced real fears head on and we were so proud to see their determination and self belief develop. The staff at Robinwood spoke so very highly of all our children: we could have burst with pride! Do take time to look at the pictures on the Outdoor Learning tab in the Curriculum section of the website.
We've been working hard on our Literacy and Numeracy skills, but there is still a way to go given the requirements and demands of the new curriculum. Written methods are coming along nicely and these will stand the children in good stead for the Arithmetic test and problem solving. Place value work and addition, subtraction and multiplication skills are pleasing and the children's resilience to problem solving is getting better. In Literacy, the children used David Guetta's video 'Titanium' as a writing stimulus to complete a number of different written activities: report writing, setting descriptions and diary entries. The resulting work that was produced was truly deserving of Year 6 status. We've enjoyed reading 'Who let the Gods out', a story which has fitted in nicely with our topic work on Ancient Greece, and allowed us to further develop our VIPERS reading skills. We didn't manage to finish the book, so this will be a priority next half term.
Writing has shown promise, especially the diary entries, and the children all have targets to work on. As always, we're trying to master the non-negotiables, but we do still see missing full stops and capital letters. Reading Plus, our online reading program, is in full swing and it is pleasing to see children unlocking new levels.
The children have loved the Light topic in Science, planning and carrying out investigations related to reflection and refraction. The children have been able to understand that light travels in straight lines from light sources to our eyes and been able to investigate how a prism changes a ray of light to show the spectrum.
We have been amazed with the children's art skills - their Ancient Greek vases were wonderful, and are proudly displayed on our topic working wall. The children continue their DT work - creating Greek sandals, and the project is developing nicely!
In Music, the children learnt to perform together in an ensemble and make musical decisions in order to refine their performance work. They also learnt about musical structure and arranged a set of complex rhythms into a group 'body percussion' composition that featured contrasts in tempo (speed) and dynamics (volume). Finally they used traditional musical notation to record their ideas.
On our final week of term, we learned all about what to expect as we approach puberty with a visit from HH Kids team. As ever, the children listened intently, with a few giggles and 'oohs' along the way! Finally, as part of Mental Health Awareness Week, we discussed what the term actually means, and potential triggers that can effect our own mental health. The children were really sensitive and thoughtful in their responses, and created some lovely artwork which was displayed to the rest of the school.
So, all in all, a very busy first half term - there's more hard work on the way, but we'll definitely rise to the challenge!