A very warm welcome to our Year 3 class page. In Year 3 the children are new to the juniors and sometimes a little nervous, so they need to spend time adjusting to new routines and expectations. The children enjoy the opportunity to develop their skills further and generally settle in really quickly to Key Stage 2. They become confident working both independently and in groups, seeing the huge benefits of sharing their ideas and learning. They especially enjoy Wednesdays because they get to go swimming!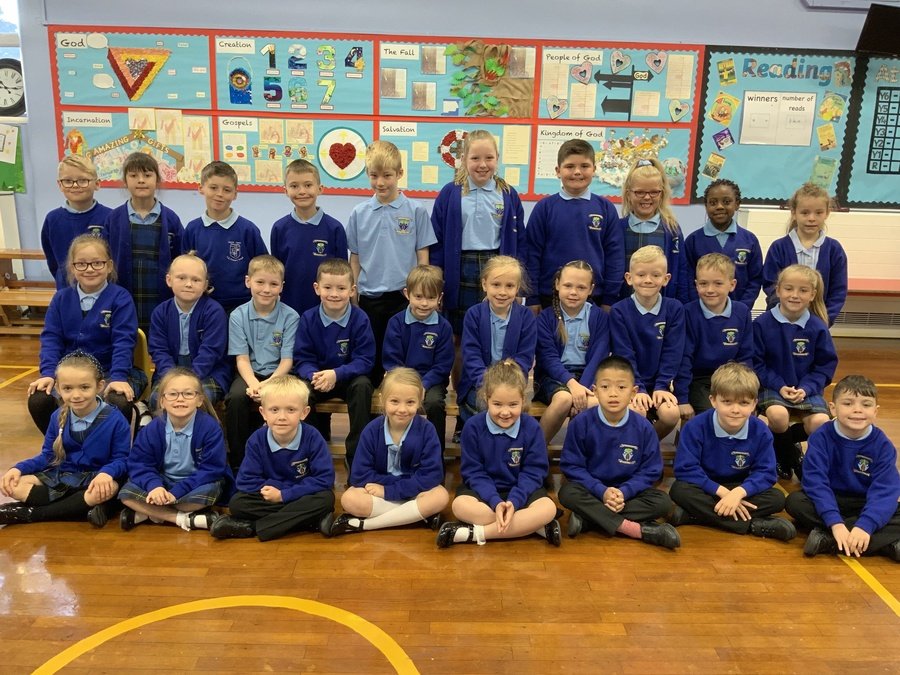 Our Year 3 Class 2019-2020
Class Information
Who's Who
Mrs Evans- Year 3 teacher
Mrs Waqar- Teaching Assistant
Things to remember
Please remember that homework is due in on WEDNESDAY each week.
P.E. lessons - Indoor PE is on a Tuesday afternoon. Outdoor PE is on a Wednesday afternoon. Children must have a full kit to participate.
Swimming begins in February. More details will follow nearer the time.
Please remember to write your child's name on all of their uniform and sports kits to avoid confusion within class.
It is important that children read regularly at home, we appreciate that it may not always be possible but encourage you to do so. The reading record is now to be sent through on Seesaw, with the Reading Record folder tagged. We ask for one video every few weeks to be sent as we can give feedback on how you can help your child improve at home.
This half term.... Spring 1 (January - February 2020)
We have lots to do - in not a lot of time! This half term we will be spending a lot of time learning about the trouble with growing dragons! We will also have a visit from Curious Critters to enrich our science topic!
English - Our class reader for this half term is The Boy Who Grew Dragons. This is a fun book, ideal for children in Year 3. As well as being used for comprehension skills work, they will be able to spend time stealing vocabulary from the story to use in their writing. From this book study, the children will produce a short description followed by an acrostic poem, a short piece of dialogue and rewrite an event from the story from the point of view of the dragon. The above will help us to learn grammar objectives including possessive apostrophes, using inverted commas and the use of a/an. We will cover different sentence types, using commas correctly between adjectives, and continue to practise subordinate clauses and conjunctions. The children will also produce a non-chronological report linked with their science work on the parts and functions of our skeleton.
Spellings - We continue to use Spelling Shed, following the Year 3 scheme as well as dipping back to review any spelling rules needed. We will also focus on the Year 3 statutory word lists.
Maths- We will keep the written methods for addition bubbling as we approach subtraction. Children need to be able to calculate subtracting multiples of tens and hundreds mentally and so arithmetic practice will be paramount. We will then move on to multiplication and division. For Year 3 we focus on x3 x4 and x8, learning multiplication and division facts as well as looking how they are related. For example 2 x 6 = 12 4 x 6 = 24, which is double. By the end of the term, we aim to have the children familiar with written methods for each of the operations. This half term we will also begin to test the children regularly on times tables, so the use of TT Rockstars is highly recommended.
Science once we have completed our fossil work...
- Nutrition This begins with us looking at the food groups, and understanding some similarities and differences between humans and animals. We also consider how plants make their food. We will investigate the school menu to try to work out whether it is balanced or not, and compare it to the lunchboxes to see which is the most balanced lunch time offering! Through understanding what we mean by a 'balanced' diet, we will also change an unhealthy wrap into a healthy one, and then make it (and eat it!). Following this, the children look at bones and muscles and try to understand why we need them, what job they do and how this is made harder if we don't lead a healthy lifestyle.
History & Art We move swiftly on to The Mayans this half term, firstly understanding where they are in chronological time and space and then working our why they were so important. Along with the music focus of Brazil, this will help the children to also locate different countries and civilisations of South America. Children will be encouraged to compare this ancient civilisation to their knowledge of the Stone Age, Bronze Age and Iron Age in Britain. They will consider how wealth made a difference to how people lived, and will briefly consider how Mayans live now. We will also try to understand why their way of life ended so quickly! Their artwork will see the children explore Mayan art, before using lino tools to create their own printing block to produce a Mayan inspired piece of material.
Computing - 'We are presenters' - The children will use iMovie to create a news report based around the class reader. They will need to think about the style of shots they use, steadiness of the camera as well as adding commentary to their report.
French - Autumn Term was incredibly successful for the children in French – their enthusiasm for learning about France and acquiring new vocabulary has never once faltered, with some children proving to be very sharp at recalling vocabulary. Songs were sung, role plays performed and lots and lots of activities completed based on French Numbers and French colours. (We even sneaked in some numbers from 11 to 20 because we were enjoying ourselves so much when completing sums in French!)As we approached Christmas, the children really enjoyed learning about French traditions, having one or two favourites that they'd like to adopt for their families, and made some beautiful greetings cards to take home.
Even though we will make a point of revisiting some of the basics covered regarding vocabulary and basic French grammar, and will continue to talk about and set aside time for the French project that has also been launched with the children, the focus for Spring Term (first half) will shift towards French weather phases – asking and responding to questions about the weather.
Music- Children will spend this term exploring 'Samba', the music of Brazil. They will learn how to play traditional Samba instruments such as the Surdo, Tamborim and Agogo and how to play typical samba rhythms whilst developing their knowledge of the carnival tradition in Brazil.
They will develop their pulse- keeping skills, learn about call and response, signals and processional music before creating a whole-class samba performance.
PE - School Games Value is TEAMWORK
Treating everyone equally, supporting each other and working together to have fun and achieve. Celebrate each other's success and be a positive team player.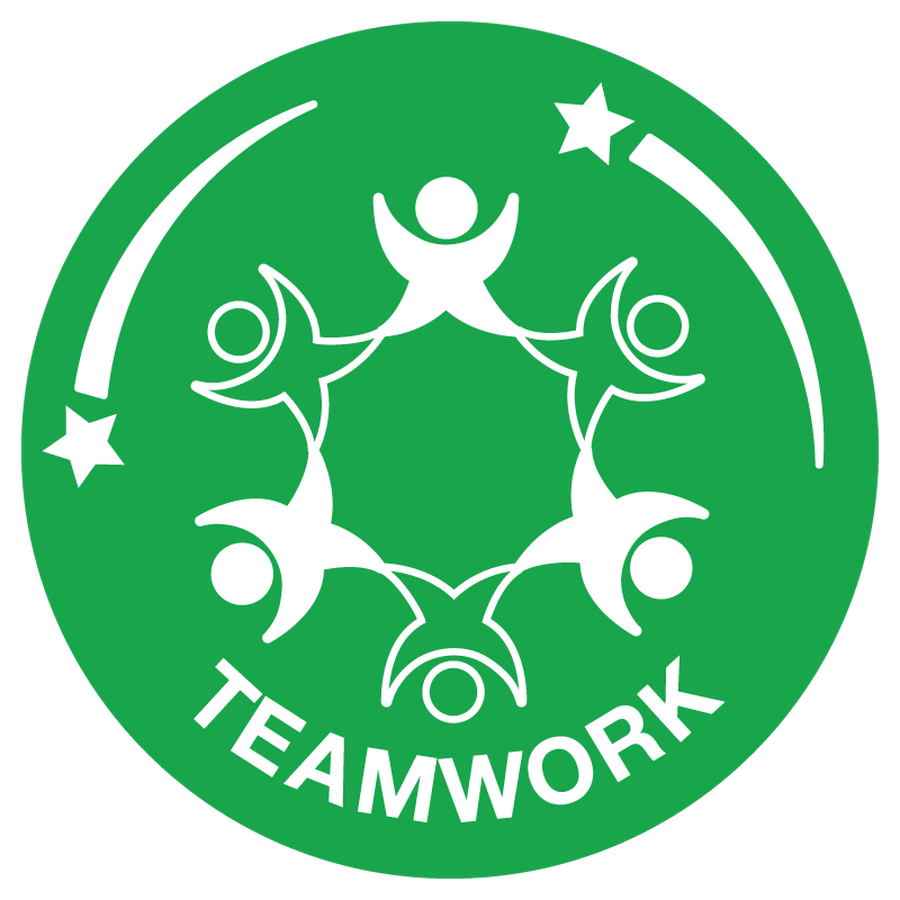 This complements the Heartsmart theme of 'Too much Selfie isn't Healthy which teaches the children to reflect on their own behaviour and actions and think about others before themselves. Visit the website www.heartsmartprimary.com for more information on what Heartsmart is all about.
Indoor - During our indoor PE sessions, we will be thinking about exercise as a healthy lifestyle choice. We will think about why being active for sustainable lengths of time is important and what benefits it can bring to our body. We will even work a little scientifically by investigating our heart beats! The children will understand terms such as stamina, flexibility, muscle control and, alongside their science work, understand how being active works in tandem with good nutrition.
Outdoor - Handball
This unit allows the children to learn invasion skills of attacking and defending, aswell as improving throw and catch techniques. They will need to compete and work as a team, having lots of opportunity to show their Teamwork values and will be able to apply their target games skills from Autumn 1.
RE - What Rules should we follow? - The children have already learnt lots about Christian rules; Moses and the Ten Commandments and how Jesus came to fix our relationship with God. We will be returning to this unit to look at what religious rules Judaism follows and how this compares to Christianity. In addition, we will look at the 5 pillars of Islam and understand how these rules affect how Muslims live their lives.
Dates for your Diary:
Parents Evening: 4th and 5th February 2020
Curious Critters: 4th February 2020
Autumn Term 2 NEWS!
During Autumn 2 we carried on working our socks off! The children are now thoroughly settled into Year 3 life. As always the children worked VERY hard in November and had an exciting December beginning to celebrate Christmas. After spending time writing some poems for Remembrance Day, the children then completed some humorous instructions on the very tricky task of How to Wash a Woolly Mammoth. We continued our work on word classes, focusing on verbs, adverbs, prepositions, adjectives and nouns. The children have also completed cross curricular writing this half term in the form of a narrative of the Good Samaritan story, and a recount of living near an active volcano.
In Maths the children focused heavily on Addition, working hard to improve their mental maths skills, adding multiples of tens and hundreds, as well as learning the written column addition method. They have learned about the magic number '10' and how to rename ten tens or ten ones (or sometimes both!). We have problem solved and reasoned through out, allowing the children to begin to understand how much place value comes into all kinds of maths work! We have also returned frequently to efficient use of number bonds to support our mental calculations.
As always, the children have enjoyed Science topic of Rocks this half term, particularly as it has been closely tied into their Geography volcanoes and mountains work. We have worked scientifically by describing rocks, observing and comparing properties, as well as using results to try to answer simple questions such as which rock is best for roof. Through our Geography we have also learnt how different types of rocks are formed, understood the parts and processes of a volcano, used Google Earth and atlases to find volcanoes and mountain ranges on the globe and complied a short information page about the Ring of Fire. We really enjoyed making our model volcanoes and watching them explode! Also in line with this learning, the children compiled emails to some volcano explorers for their Computing unit, asking them questions...they will collaborate and reply during Spring Term!
In addition, for Science Day, the children completed a short study on Ada Lovelace - a famous scientist who invented the world's first computer language! We will return to her work when we complete a later Computing unit.
Our first unit of French, 'Moi' (All About Me) has got off to a flying start! We spent a long time considering France as a country, where French is spoken in the world and investigating different aspects of French culture – the children were most impressed with some footage shown to them of the moment when contact was made between British and French engineers in the Euro Tunnel back in 1990! We've also made some impressive progress with early vocabulary learning (focusing on greeting each other, introducing themselves and saying how they are feeling), and hope next half-term to progress towards responding to and asking questions about ages as we attempt to learn numbers from 1 to 10. Work with possessive adjectives (mon and ma) and some further phonetical work as we also move towards learning colours, will hopefully keep us busy and allow us to even take a look at Christmas traditions in France!
During P.E. the children continued their Gymnastics skills, with a continued focus on stability, poise and control. Through out the term they have worked on such skills as balances, using their body to create different shapes, using rolls to travel and link movements, jumps, spins and turns. They put all of these together to create short sequences to finish off the unit. We struggled to get out for a lot of the outdoor PE sessions due to poor weather, however the children did spend some time on improving their teamwork and sports values skills, working together to keep the ball from the other team. We will continue the handball unit this half term.
Our R.E. journey has led us to think about why we have rules and how they help us. We have considered which People of God were important in helping God pass his rules to us, and how The Fall of Man shows us who didn't follow them! We read the story of Moses receiving the Ten Commandments and discussed had quite an in-depth discussion about which one is hardest to follow! Towards Christmas we discussed the Christmas story and how this helps us to feel God is with Us. This centers around the Incarnation and the understanding that Jesus was God's way of being on Earth with us. This is quite a difficult concept for the children to grasp but they made some perceptive and thoughtful comments during the lessons. The children also learnt about God's Greatest Commandment, reading the story of Papa Panov to show how, by helping others, we are helping God too. For our Christmas service in Church, we researched how Christmas is celebrated in Poland and discovered that Christmas Eve is a very important day for Polish people.
Autumn Term 1 NEWS!
During the first half of Autumn term........
We were very busy settling in, and we did a great job too! We are all now used to the Key Stage 2 routines and the children have made good head way into more independent decision making and organisation. Moving into Year 3 has been a huge step and I look forward to watching the children grow even more during the coming weeks.
In our learning, we have become very knowledgeable on the Stone Age, and particularly enjoyed furthering this learning with our History Alive visitor. The children were very engaged with the artefacts and costumes and asked some amazing questions! The children also learned about the topic through the book Stone Age Boy. This is a wonderful story, with lovely illustrations and really brings to life the idea of how alien the Stone Age would be to the children now. They have maintained their regualr reading at home, which has enabled us to begin to develop VIPERS skills within class. The children have worked hard on 3 digit numbers, trying hard to secure their place value knowledge, trying to apply it fluently, yet flexibly around problems and reasoning. They have worked particularly hard on using the correct vocabulary - digit, place value, sum, to name just a few. We have learnt about how different countries celebrate Harvest, as well as thinking about why and how we celebrate it and spent particular time going a little deeper into the value of 'Thankfulness' in Harvest. PE has seen us improving our throwing, rolling and kicking skills, towards a target. Inside, we have learnt about Gymnastics rolls (forward rolls proving particularly tricky!), shapes such as the pike, straddle and tuck, and jumps and leaps with turns. The children needed time to understand these and think about the positions of their bodies as they performed them safely and accurately, and with stability. They will continue to build on this in Autumn 2. In addition, the children have completed the first round of Personal Challenges, which included a square run, throw catch and clap aswell as a jump challenge. We have an up and running class Wiki page...
http://whatyear3know.pbworks.com
Feel free to take a look if you wish. For now, we have learnt how to log on and edit our own and others' pages, following netiquette rules when doing so.
The class as a whole have been practising listening skills, and trying to find solutions for small problems we might come across during the day. They are gaining confidence in making such decisions (and seeing how it goes!) and have the potential to be a very mature and responsible group of young people. They have been a pleasure to spend my days with, especially as they have begun to 'come out of their shells!'.
In Music we have been learning to 'Pitch Match' (sing in tune) by listening to and imitating song phrases, pitch-matching each other and the teacher and singing as a class, group and as individuals. We have developed our awareness of Pitch (high and low) and have started to learn to recognise subtle changes in pitch and volume (dynamics) in a range of more complex songs. We have practised controlling sounds by singing and playing instruments quietly and loudly.
We can't wait to get cracking next half term - it's a busy one and always has a lovely feel as we move towards Christmas!