A very warm welcome to our Year 3 class page. In Year 3 the children are new to the juniors and sometimes a little nervous, so they need to spend time adjusting to new routines and expectations. The children enjoy the opportunity to develop their skills further and generally settle in really quickly to Key Stage 2. They become confident working both independently and in groups, seeing the huge benefits of sharing their ideas and learning. They especially enjoy Wednesdays because they get to go swimming!

Our Year 3 Class 2020-2021
Class Information
Who's Who
Mrs Evans- Year 3 teacher
Mrs Cottrell- Teaching Assistant
Mr Simpson- Teaching Assistant
Things to remember
Please remember that homework is due in by WEDNESDAY each week.
P.E. lessons - For Spring 1, PE will be on a Wednesday. The children will need to come to school in their outdoor PE kits.
Please remember to write your child's name on all of their uniform and sports kits to avoid confusion within class.
It is important that children read regularly at home, we appreciate that it may not always be possible but encourage you to do so. The reading record is now to be sent through on Seesaw, with the Reading Record folder tagged. We ask for one video every few weeks to be sent as we can give feedback on how you can help your child improve at home.
This half term.... Spring Term 1 (January - February 2021)
We have lots to do - in not a lot of time, but lots of it is practical, enquiry based learning so it's great fun!
English - Our writing continues to follow the Write Stuff approach and will be based on the book Orion and The Dark. We find out all about Orion and his biggest fear! We will continue to develop our writing skills through the Writing Rainbow lenses, and expand our ever-growing vocabulary bank. We will then apply our skills to writing a narrative in a similar style. Grammar and punctuation focuses are regular and irregular past tense verbs, identifying word classes including prepositions and main & subordinate clauses.
Spellings - We continue to use Spelling Shed, following the Year 3 scheme as well as dipping back to review any spelling rules needed. We will also focus on the Year 3 statutory word lists.
Maths- We firstly finish off our addition and subtraction unit by using estimation and checking strategies. We will then move on to multiplication and division. For Year 3 we focus on x3 x4 and x8, learning multiplication and division facts as well as looking how they are related. For example 2 x 6 = 12 4 x 6 = 24, which uses knowledge of doubles. This half term we will also continue to test the children regularly on times tables, (so the use of TT Rockstars is highly recommended) as well as recall of addition and subtraction number facts bridging ten and within 100.
Science - Light (linked with English) This begins with us at what light and dark are, and where light comes from (and where it doesn't come from!). We spend lots of time investigating shadows - how they are made, what makes the best shadows, what factors change the size of a shadow and patterns in how shadows change over time. In this unit we also consider how sunlight can damage our eyes and how we should protect them.
History & Art We move swiftly on to The Mayans this half term, firstly understanding where they are in chronological time and space and then working our why they were so important. Along with the music focus of Brazil, this will help the children to also locate different countries and civilisations of South America. Children will be encouraged to compare this ancient civilisation to their knowledge of the Stone Age, Bronze Age and Iron Age in Britain. They will consider how wealth made a difference to how people lived, and will briefly consider how Mayans live now. We will also try to understand why their way of life ended so quickly! Their artwork will see the children explore Mayan art, before using lino tools to create their own printing block to produce a Mayan inspired piece of material.
Computing - 'We are network engineers' - The children begin to learn about the hardware of computer networks before simulating how data is sent between computers. They will 'see' how computers talk to each other by using ipconfig and ping tracert. We then return back to this unit later in the year during our emailing unit.
French - Autumn Term was incredibly successful for the children in French – their enthusiasm for learning about France and acquiring new vocabulary has never once faltered, with some children proving to be very sharp at recalling vocabulary. Songs were sung, role plays performed and lots and lots of activities completed based on French Numbers and French colours. (We even sneaked in some numbers from 11 to 20 because we were enjoying ourselves so much when completing sums in French!)As we approached Christmas, the children really enjoyed learning about French traditions, having one or two favourites that they'd like to adopt for their families, and made some beautiful greetings cards to take home.
Even though we will make a point of revisiting some of the basics covered regarding vocabulary and basic French grammar, and will continue to talk about and set aside time for the French project that has also been launched with the children, the focus for Spring Term (first half) will shift towards French weather phases – asking and responding to questions about the weather.
Music- Children will spend this term exploring 'Samba', the music of Brazil. They will learn how to play traditional Samba instruments such as the Surdo, Tamborim and Agogo and how to play typical samba rhythms whilst developing their knowledge of the carnival tradition in Brazil.
They will develop their pulse- keeping skills, learn about call and response, signals and processional music before creating a whole-class samba performance.
PE - School Games Value is TEAMWORK
Treating everyone equally, supporting each other and working together to have fun and achieve. Celebrate each other's success and be a positive team player.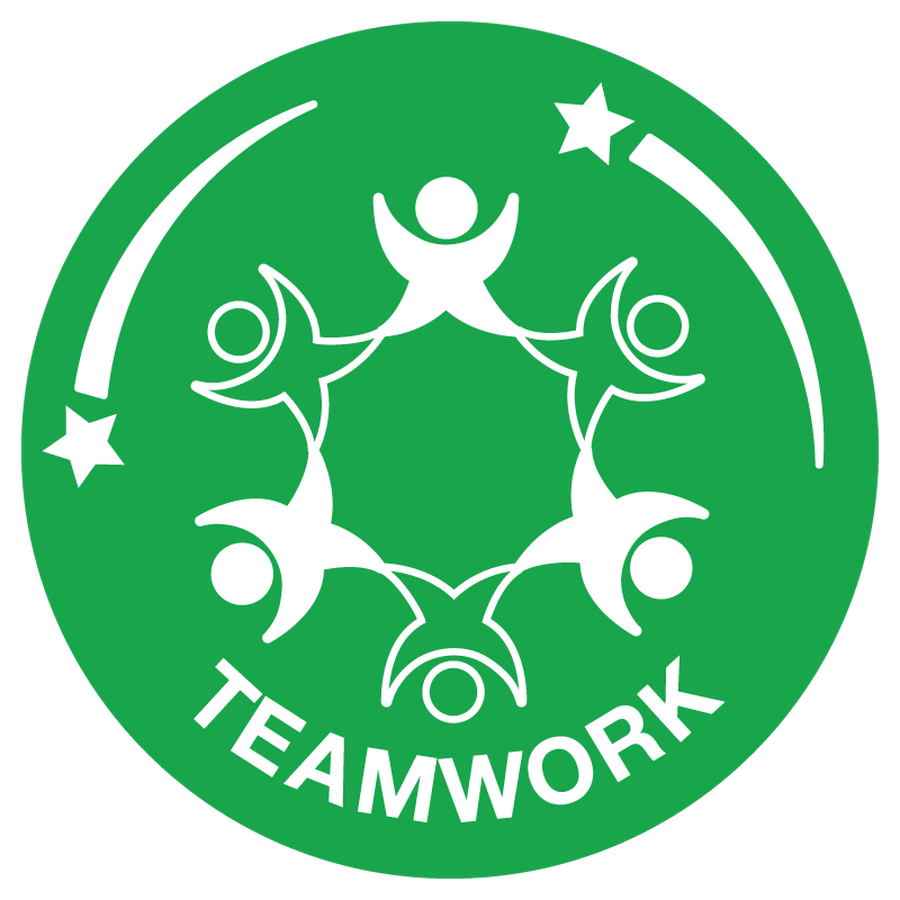 This complements the Heartsmart theme of 'Too much Selfie isn't Healthy which teaches the children to reflect on their own behaviour and actions and think about others before themselves. Visit the website www.heartsmartprimary.com for more information on what Heartsmart is all about.
Gymnastics/Swimming - while we remain in Tier 4, the children will return to their gymnastics unit, continuing to learn squat jumps on a vault, handstands and cartwheels, before beginning to put all their learning together in a sequence. Once swimming pools re-open, Year 3 will return to swimming lessons for their PE.
During this half term, we will also keep the children active by continuing the Daily Mile Destination competition as well as competing in a virtual Boccia competition!
RE - Jesus, the man who changed lives - This unit follows nicely on from last term's Called by God and asks the children to consider how following Jesus can change lives, both in the old and new testament as well as significant people in more recent times. The children carefully consider the concept of 'change' and how choosing to follow Jesus is, in some ways, a sacrifice. They understand the reasons people choose to do this and how they embrace the changes that it can bring.
Dates for your Diary:
Parents Evening: 2nd and 3rd February 2021
Autumn Term 2 NEWS!
During Autumn 2 we carried on working our socks off! The children are now thoroughly settled into Year 3 life. As always the children worked VERY hard in November and had an exciting December beginning to celebrate Christmas.


After spending a little time further developing our narrative writing skills using the short film 'La Luna', we wrote a Remembrance poem using similes before learning about prehistoric Skara Brae and writing a persuasive leaflet for this Neolithic luxury 'Hotel'. Our class reader was @The Boy Who Made The World Disappear' which was very much enjoyed by the children! We also used 'Cave Girl' and 'Flotsom' to develop our inference skills. Within maths, the children focused heavily on addition and subtraction, learning patterns and bonds to support mental strategies as well as being introduced to writing methods. They have also continued to learn their times tables in preparation for using these number facts this term.
Cross-curricular links were strong across history and art. As the class learned about the Stone Age in Britain, they created their own versions of cave art based on the Lascaux caves in France. We even went on a virtual tour there! The children used pastels and charcoal to create a huge cave wall. They then improved their sketching skills in pencil whilst learning about Stone Henge! The children have discovered how farming made Stone Age life much better, how important skills like hunting and creativity were and how the development of the use of bronze and iron led to exciting inventions like the chariot and mirrors!
Our science work saw us spend a lot of exciting time investigating how magnets behave! The children were amazed the find they could move things 'by magic'. They also learnt how contact forces are different from magnetic forces and about how friction affects how things move.
Our first unit of French, 'Moi' (All About Me) has got off to a flying start! We spent a long time considering France as a country, where French is spoken in the world and investigating different aspects of French culture – the children were most impressed with some footage shown to them of the moment when contact was made between British and French engineers in the Euro Tunnel back in 1990! We've also made some impressive progress with early vocabulary learning (focusing on greeting each other, introducing themselves and saying how they are feeling), and hope next half-term to progress towards responding to and asking questions about ages as we attempt to learn numbers from 1 to 10. Work with possessive adjectives (mon and ma) and some further phonetical work as we also move towards learning colours, will hopefully keep us busy and allow us to even take a look at Christmas traditions in France!
During P.E. the children continued their Gymnastics skills, with a continued focus on stability, balance and control. Through out the term they have worked on such skills as balances, using their body to create different shapes, using rolls to travel and link movements, jumps, spins and turns. They had just been introduced to the vault when we managed to secure extra swimming lessons and so, happily, Year 3 began their swimming journey!
In our RE learning, we have learnt all about the prophets who were called by God. We considered how God called them, why he chose them and how they felt and behaved. We had a virtual interview with Reverend Saunders and Adam about how they were called by God and what impact it has had on their lives. The children asked some thoughtful questions and were able to understand that receiving a calling can require courage and bravery and isn't always easy.
After a very long and very different term, the children finished off the year in style with outdoor Christmas party games, indoor pin-the-carrot-on-the-snowman, a Santa dash and a virtual Rapunzel pantomime!
Autumn Term 1 NEWS!
During the first half of Autumn term........
We were very busy settling in, and we did a great job too! We are all now used to the Key Stage 2 routines and the children have made good head way into more independent decision making and organisation. Moving into Year 3 has been a huge step, particularly given current challenges and I look forward to watching the children grow even more during the coming weeks.
In our learning, we have absolutely enjoyed learning about volcanoes, mountains, earthquakes, rocks, fossils, soil....! The children have been so engaged and have responded well to cross curricular links between subjects. The children have also designed and coded an animation based on Mary Anning's fossil discovery! PE and music were also linked closely with this topic, using the same piece pf music 'In the Hall of the Mountain King' to create a dance and a class composition! Our writing saw us meet The Write Stuff. The children responded well to this new approach and, after producing a class piece based on the book 'Flood', the then wrote their own narrative based around fleeing an erupting volcano. In addition, they have maintained their regular reading at home, which has enabled us to begin to develop VIPERS skills within class. We have read several books this half term, including 'When the Giant Stirred', 'Ruby's Worry', 'The Lion Inside' and 'The Boy Who Made The World Disappear'. In maths, the children have worked hard on 3 digit numbers, trying hard to secure their place value knowledge, trying to apply it fluently, yet flexibly around problems and reasoning. They have worked particularly hard on using the correct vocabulary - digit, place value, sum, to name just a few. They have also spent time catching up and refreshing times table knowledge and have really progressed well! We have learnt about how different countries celebrate Harvest, and understood that it is a festival that is celebrated by many faiths. We spent time learning about the Jewish festival of Sukkot and then used our DT lessons to design and build our own Sukkah!
The class as a whole have been practising listening skills, and trying to find solutions for small problems we might come across during the day. They are gaining confidence in making such decisions (and seeing how it goes!) and have the potential to be a very mature and responsible group of young people. They have been a pleasure to spend my days with, especially as they have begun to 'come out of their shells!'.
We can't wait to get cracking next half term - it's a busy one and always has a lovely feel as we move towards Christmas!