At Christ Church we aim for all our children to become fluent, confident readers who are passionate about reading.
Children who read regularly or are read to regularly have the opportunity to open the doors to so many different worlds! More importantly, reading gives children the tools to become independent life-long learners.
Click on the link below to discover the different ways that we achieve this at Christ Church.
Reading in Year 4- Reading work based on 'The Boy at the Back of the Class' (Summer Term 1)
(Cross-curricular links: Writing, PSHE and British Values)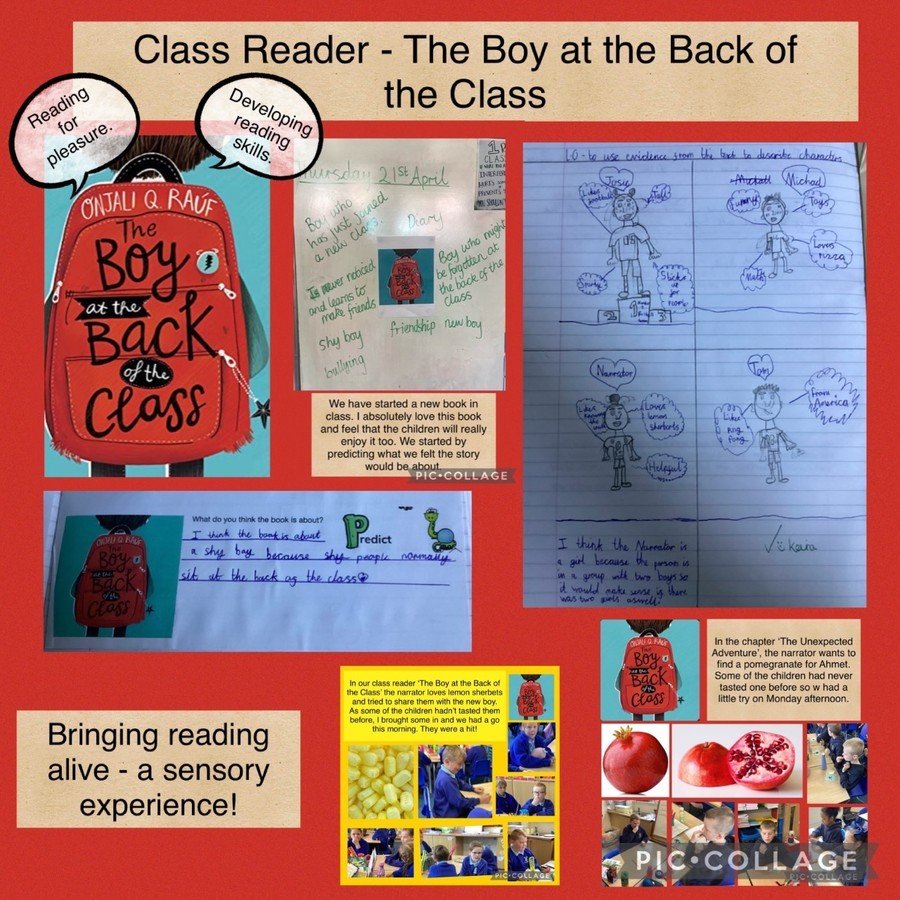 Reading in Year 3- Reading work based on the poem 'Chocolate Cake' and developing comprehension skills through VIPERS activities. (Summer Term 1)
(Cross-curricular links: Writing & Music)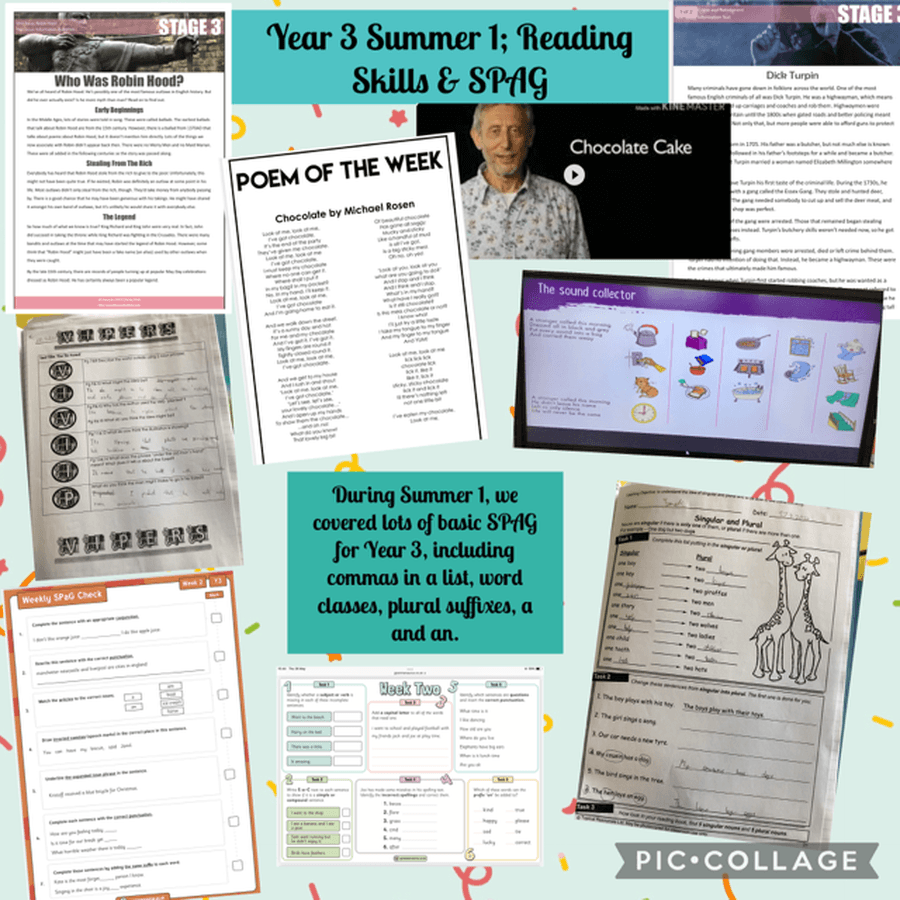 Reading in Year 2- Reading work based on 'Lila and the Secret of the Rain' (Summer Term 1)
(Cross-curricular link: Writing)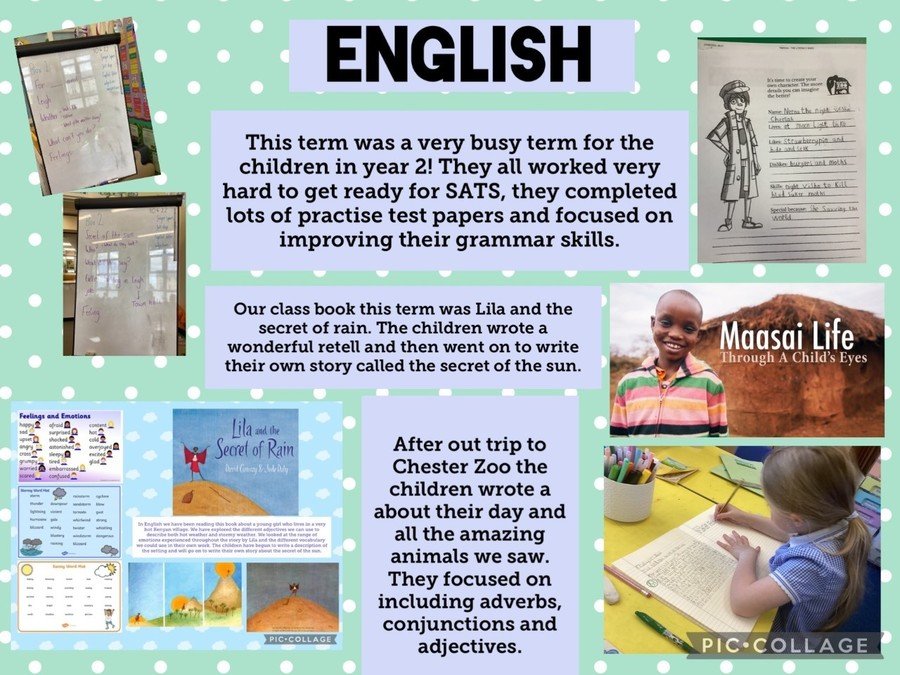 World Book Day 2022: Developing reading for pleasure and a lifelong love of reading through our 'Book in a Box Competition)
(Cross-curricular links: Art & DT)
Reading in Year 6- Reading for Pleasure: Goodnight Mister Tom and SAT preparation practise. (Spring Term 2)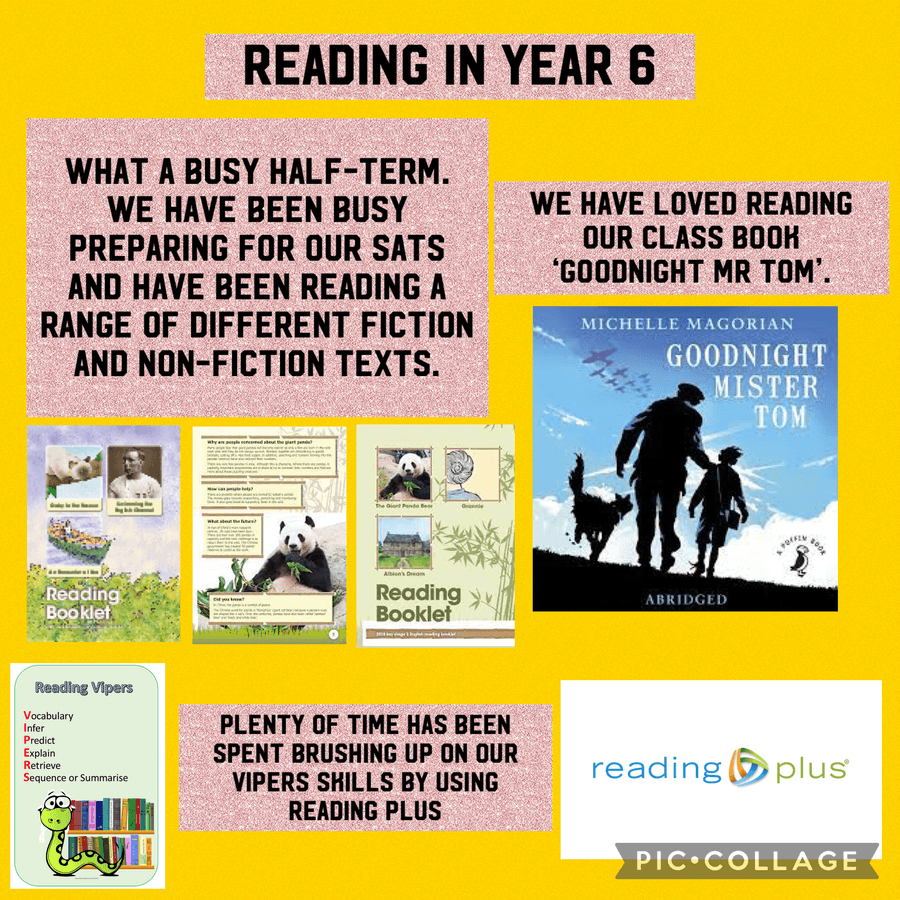 Reading in Year 5- Reading comprehension practise based around their VIPERS skills. (Spring Term 2)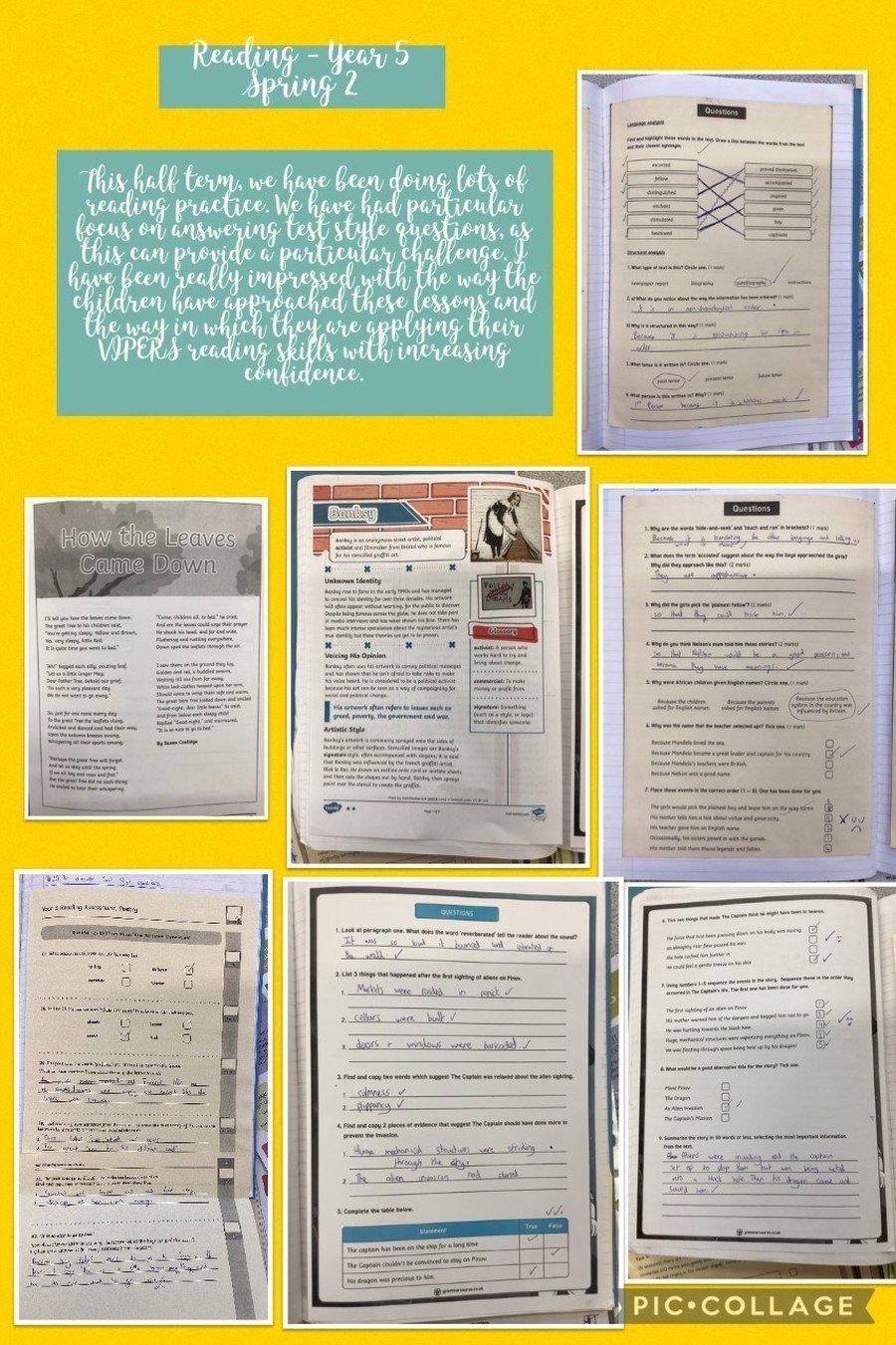 Reading in Year 4- Reading for pleasure: The Day I Fell into a Fairytale and comprehension work based on developing our VIPERS skills. (Spring Term 2)
(Cross-curricular links: Science & History)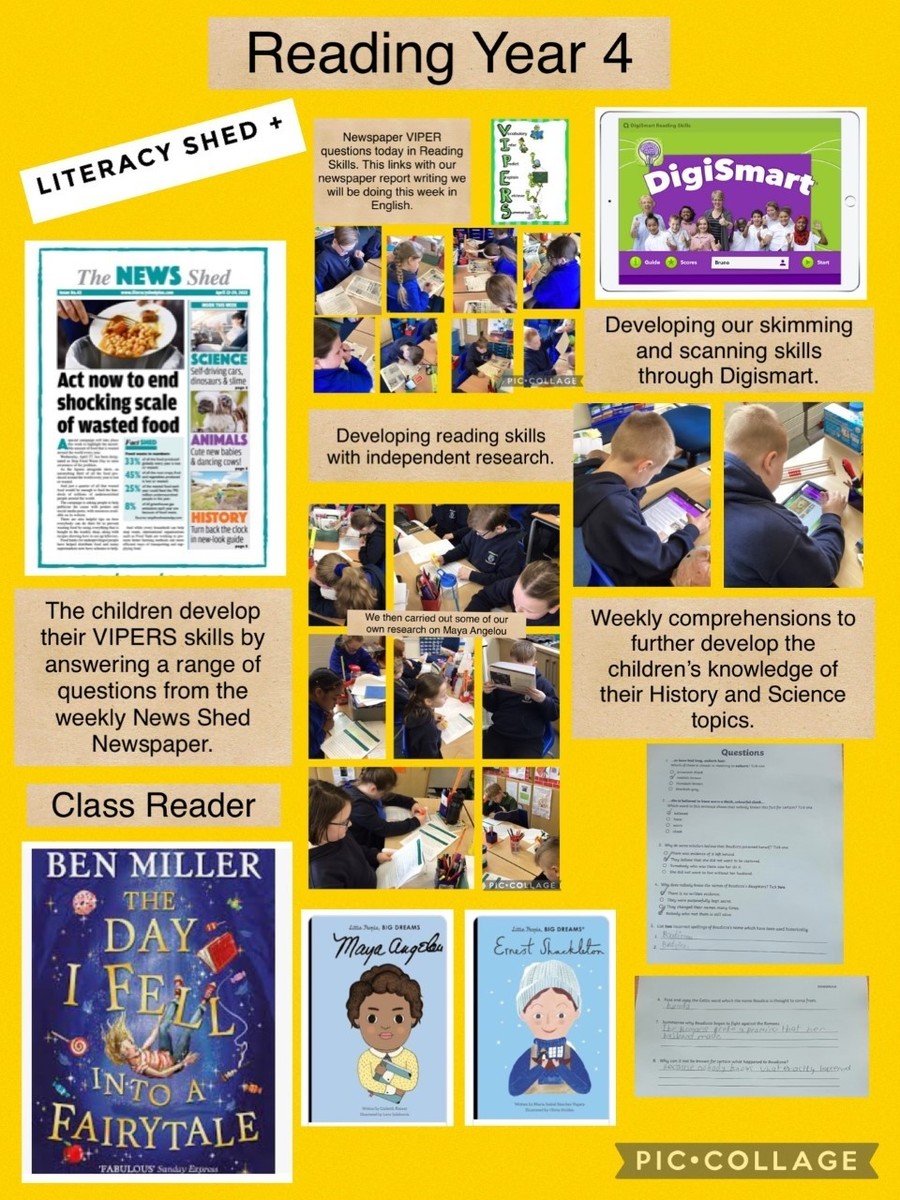 Reading in Year 3- Reading work based on 'The Tin Forest' (Spring Term 2)
(Cross-curricular link: Writing)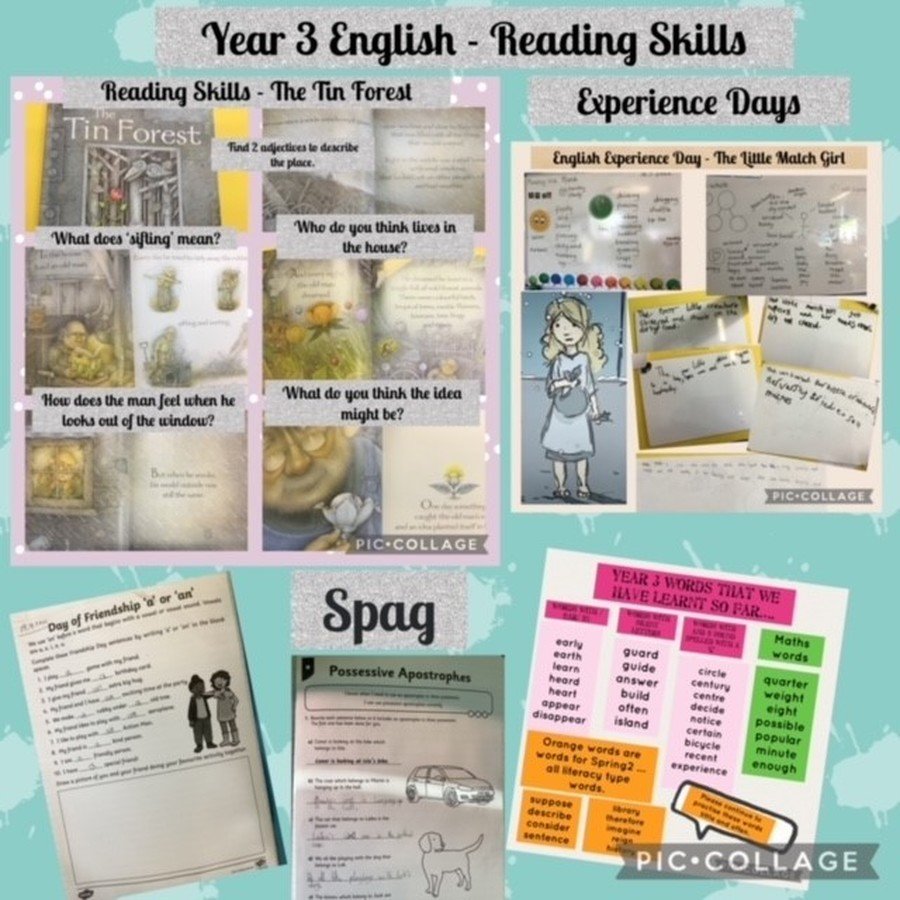 Reading in Year 2- Reading work based on 'Mr Bunny's Chocolate Factory (Spring Term 2)
(Cross-curricular link: Writing)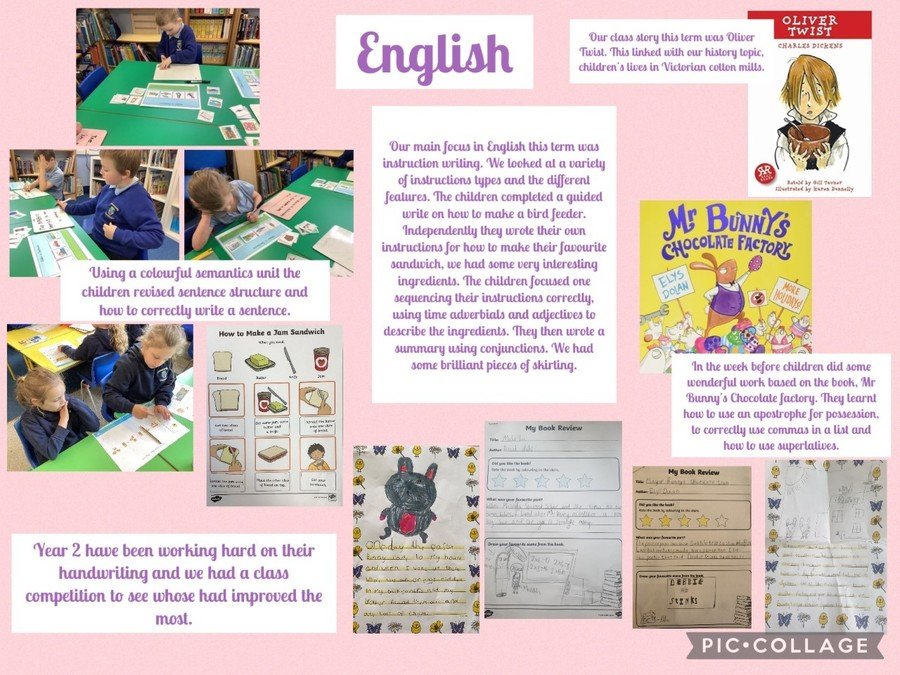 Reading in Year 6- VIPERS reading skills work (Spring Term 1)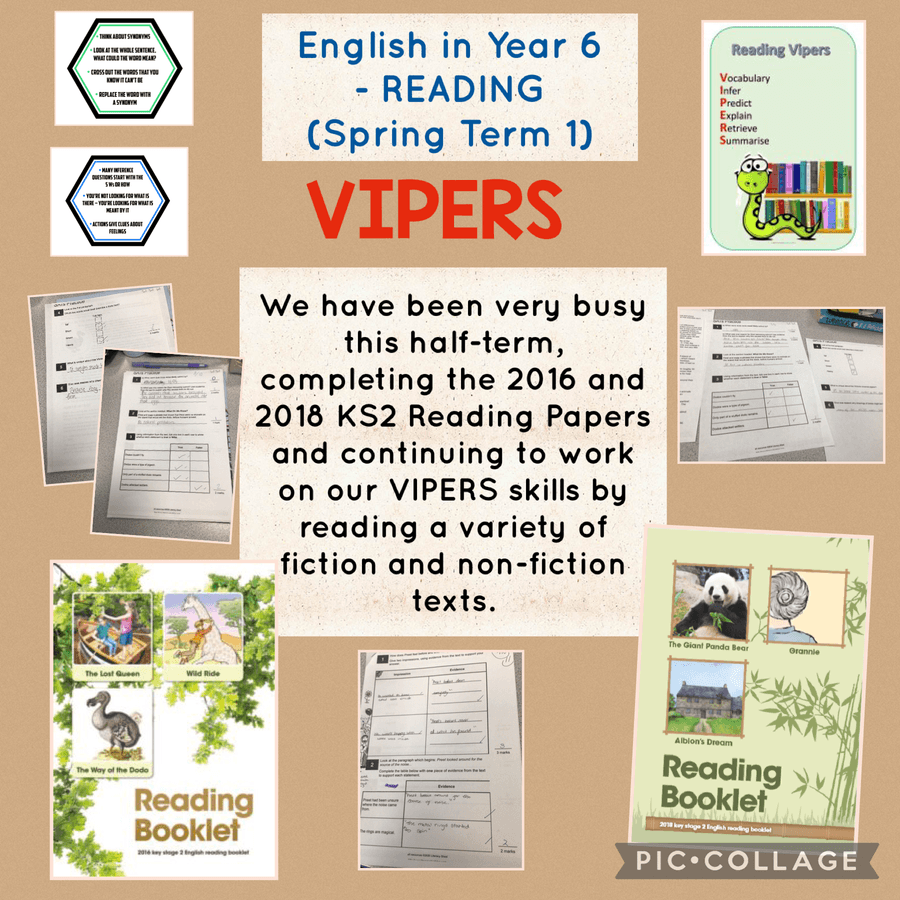 Reading in Year 5- Reading work based VIPERS (Spring Term 1)
(Cross-curricular links: Geography and Writing)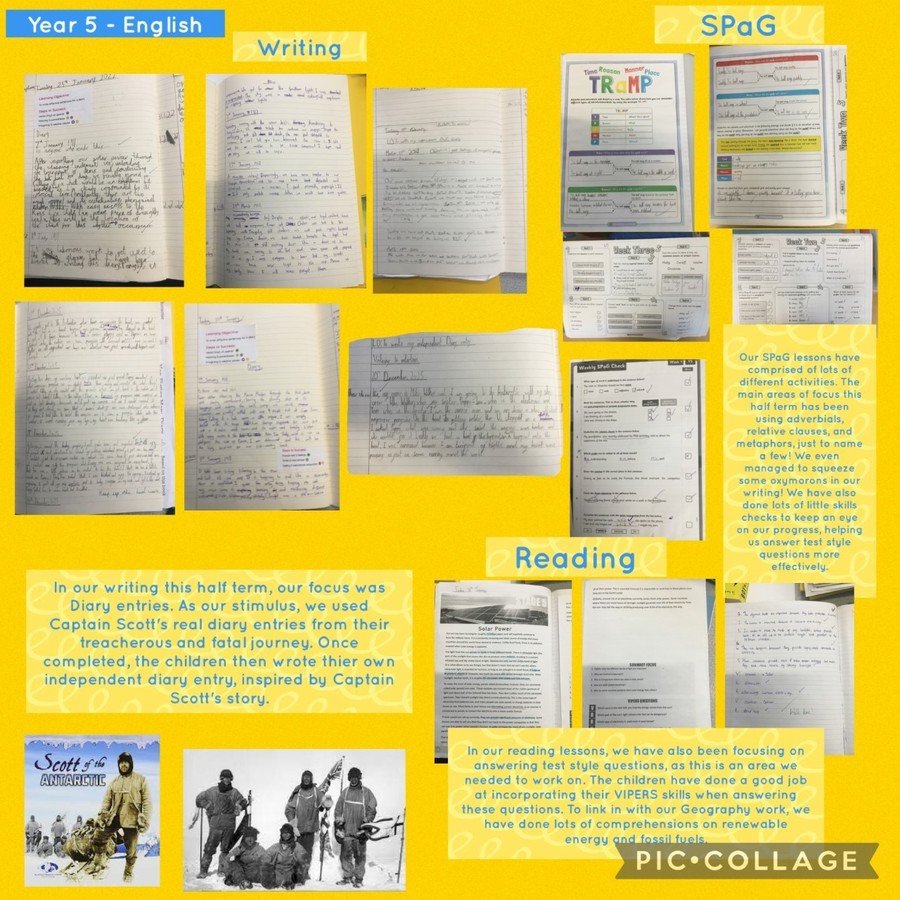 Reading in Year 4- Reading work based on The Iron Man and our reading VIPERS (Spring Term 1)
(Cross-curricular links: Writing & Art)
Reading in Year 3 - Reading comprehension work (Spring Term 1)
(Cross-curricular links: History & Science)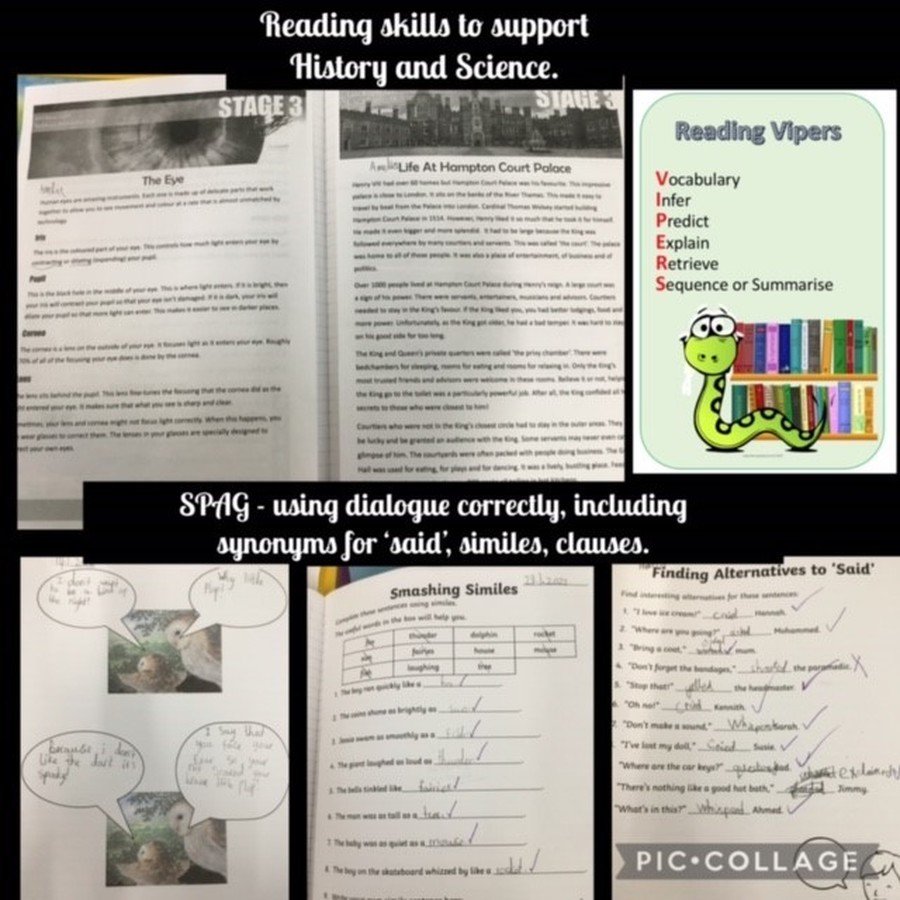 Reading in Year 2- Reading work based on Meerkat Mail (Spring Term 1)
(Cross-curricular link: Writing)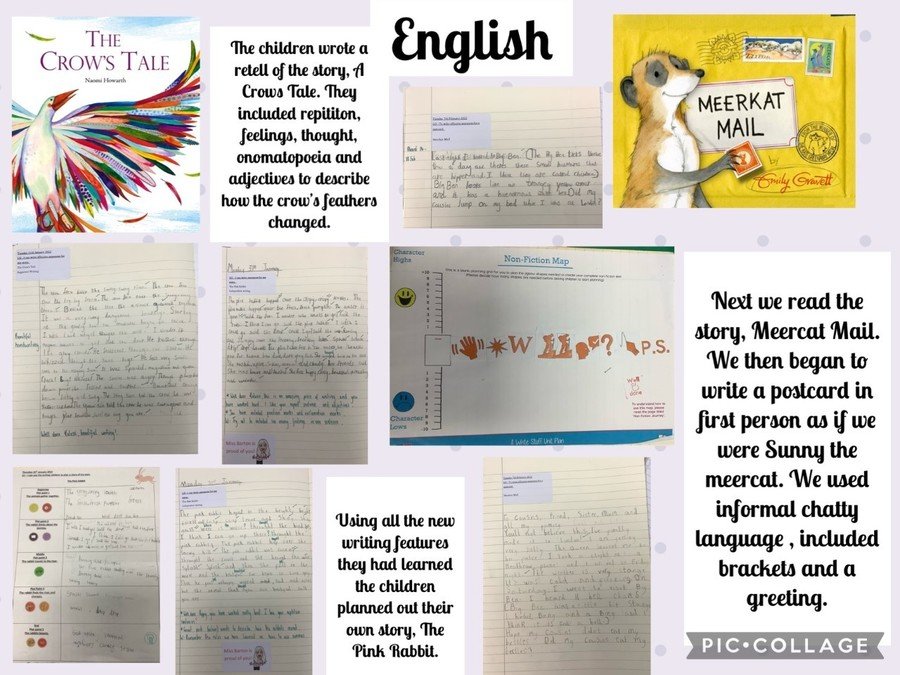 Whole school 'Snuggle with a book' to promote reading for pleasure. (Spring Term 1)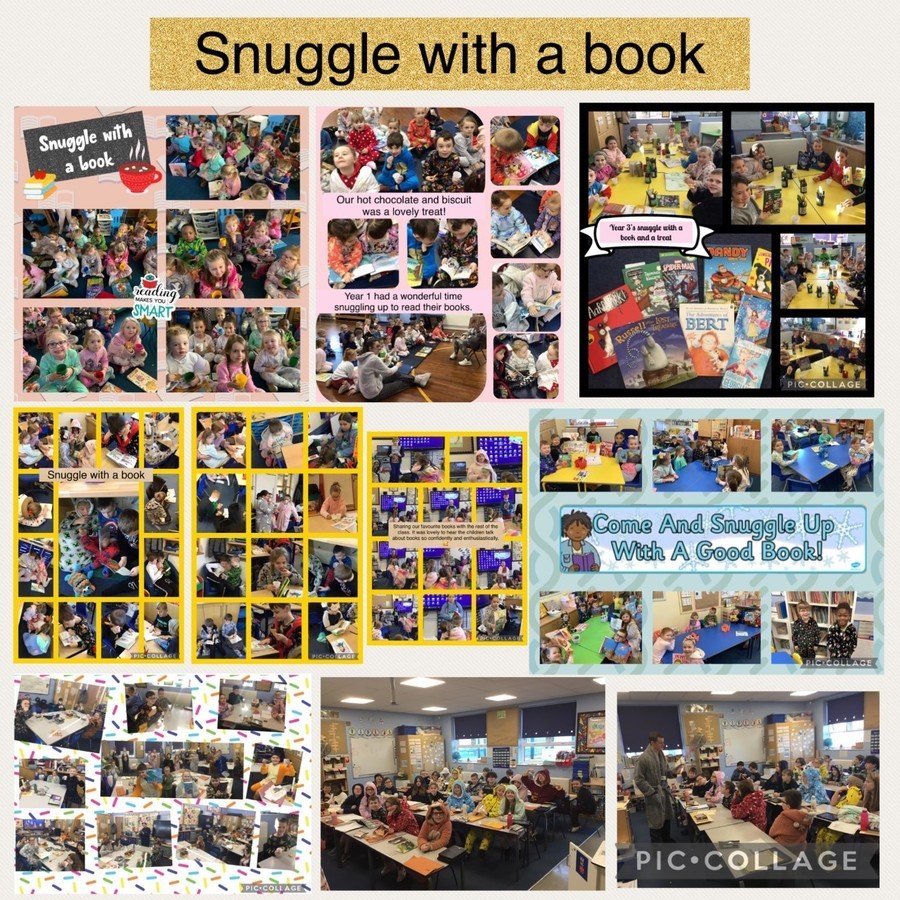 Reading in Year 6- VIPERS reading skills work
(Autumn Term 2)
Reading in Year 5- VIPERS reading skills work based on The Boy in the Tower (Autumn Term 2)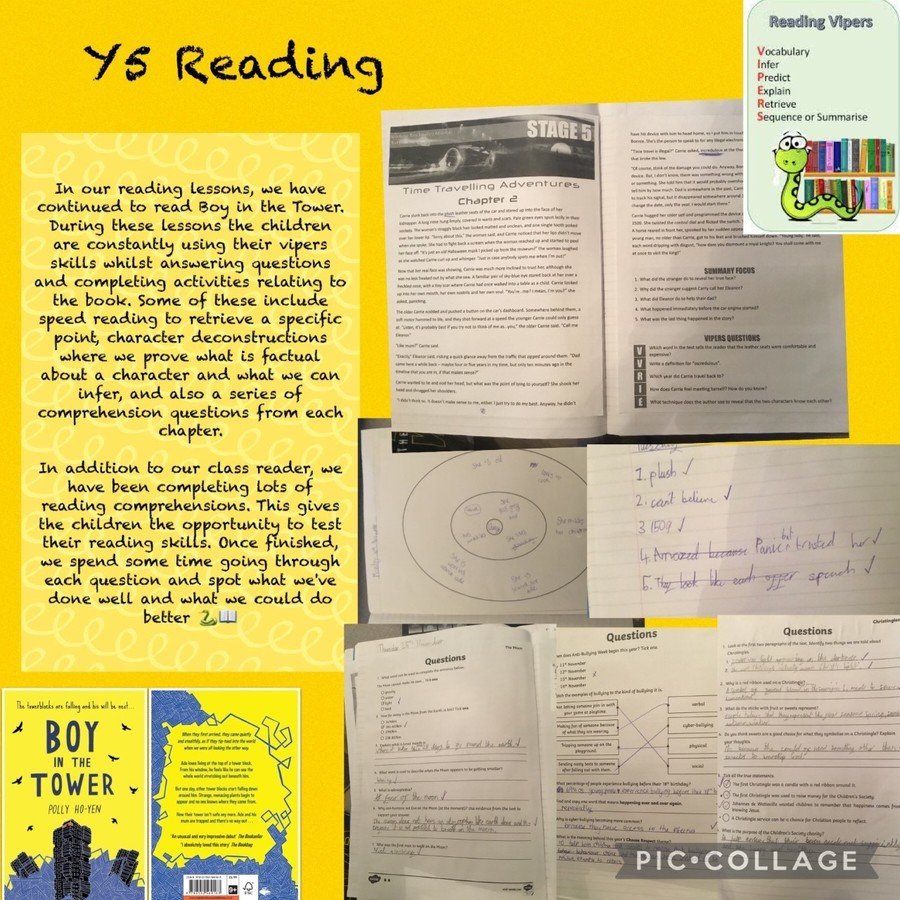 Reading in Year 4- Reading skills work (Autumn Term 2)
(Cross-curricular links: Writing, British Values, R.E & History)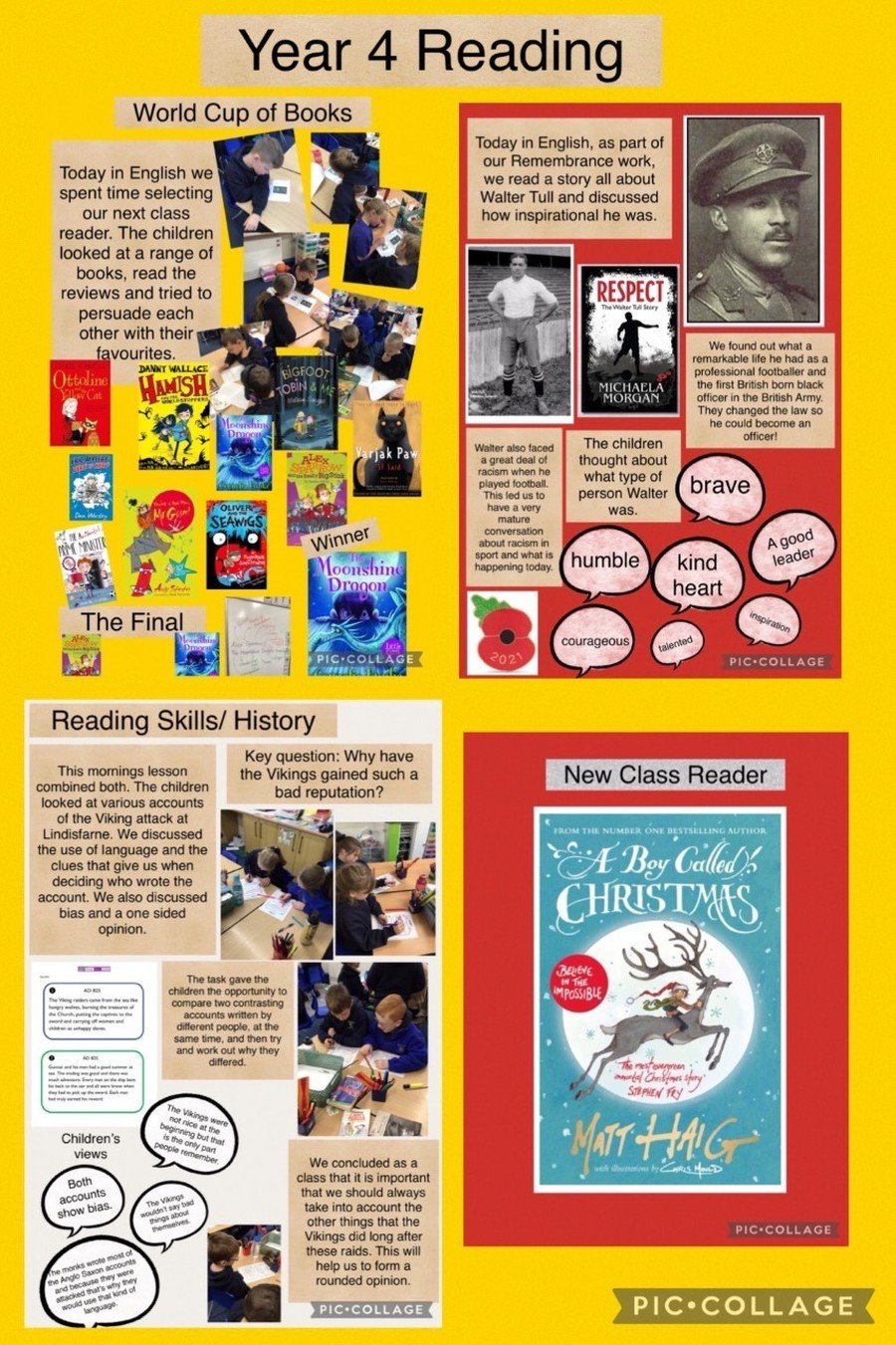 Reading in Year 3- VIPERS reading skills work based on King of the Cloud Forests (Autumn Term 2)
(Cross-curricular link: Writing)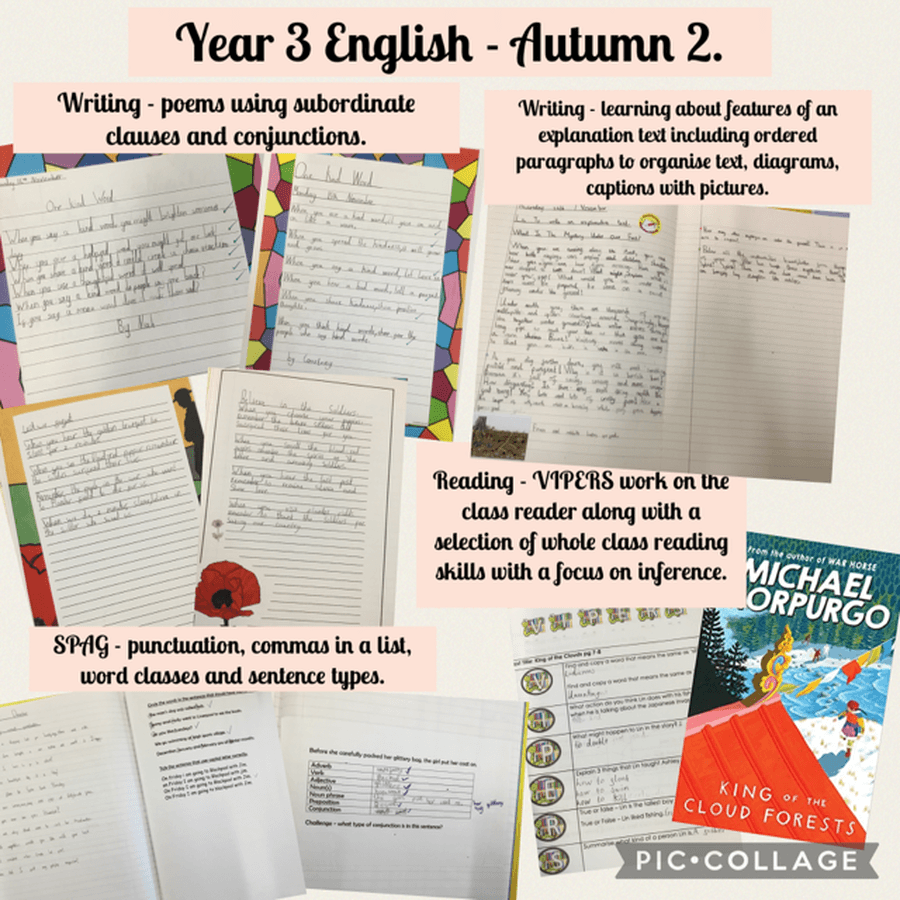 Reading in Year 2- The children have been enjoying their class readers 'Sam Wu NOT afraid of GHOSTS' and The Christmasaurus' (Autumn Term 2)
(Cross-curricular link: Writing)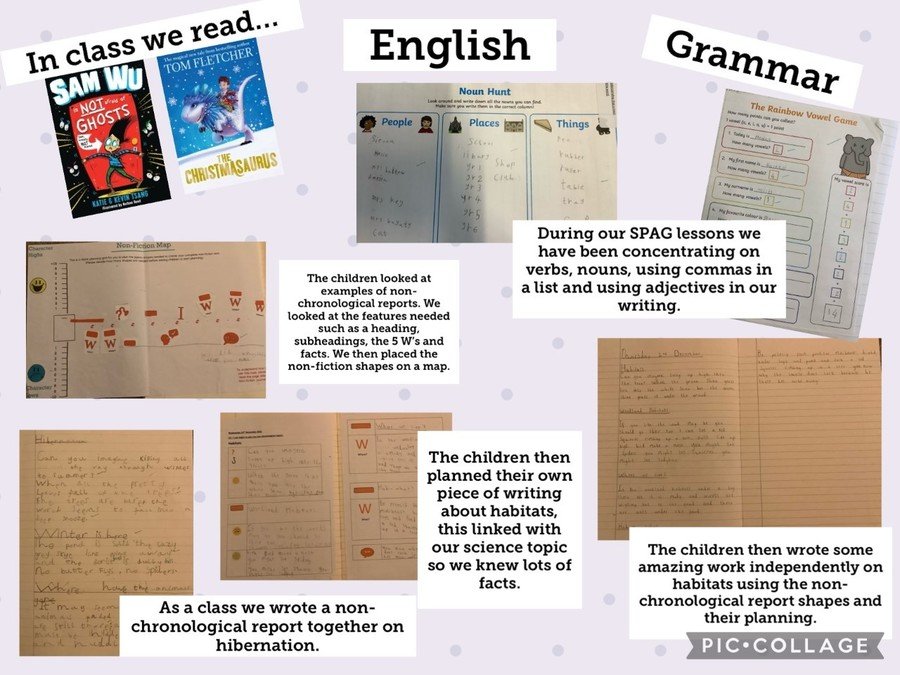 Reading in Year 1- Reading work based on Mog's Christmas Calamity (Autumn Term 2)
(Cross-curricular link: Writing)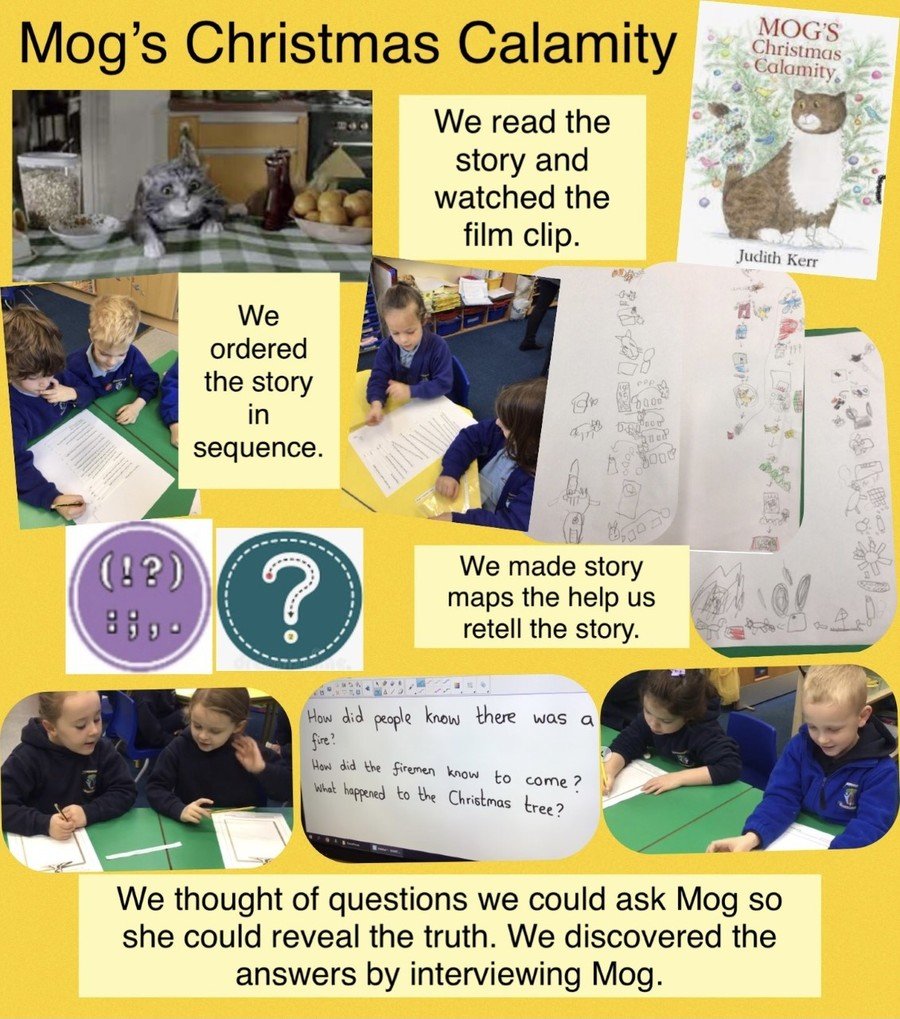 Reading in Year 6- VIPERS reading skills work based on Who Let the Gods Out (Autumn Term 1)
(Cross-curricular links: Writing & History)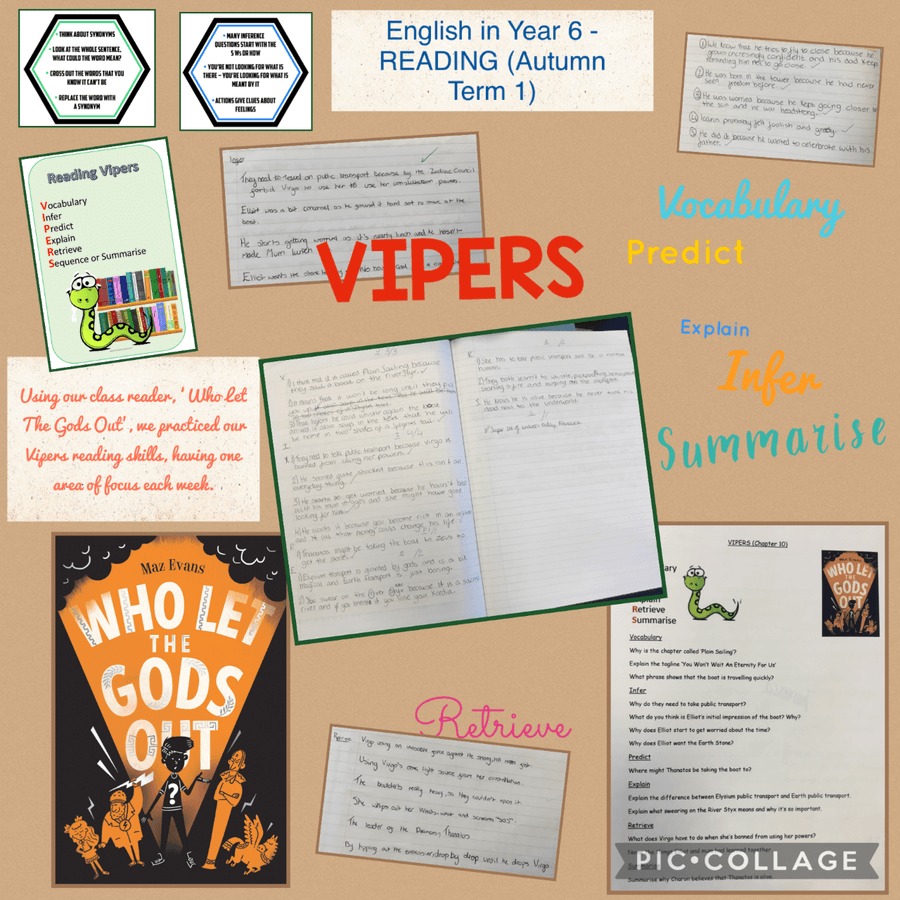 Reading in Year 4- VIPERS reading skills work based on Charlie and the Chocolate Factory (Autumn Term 1)
(Cross-curricular link: Writing)