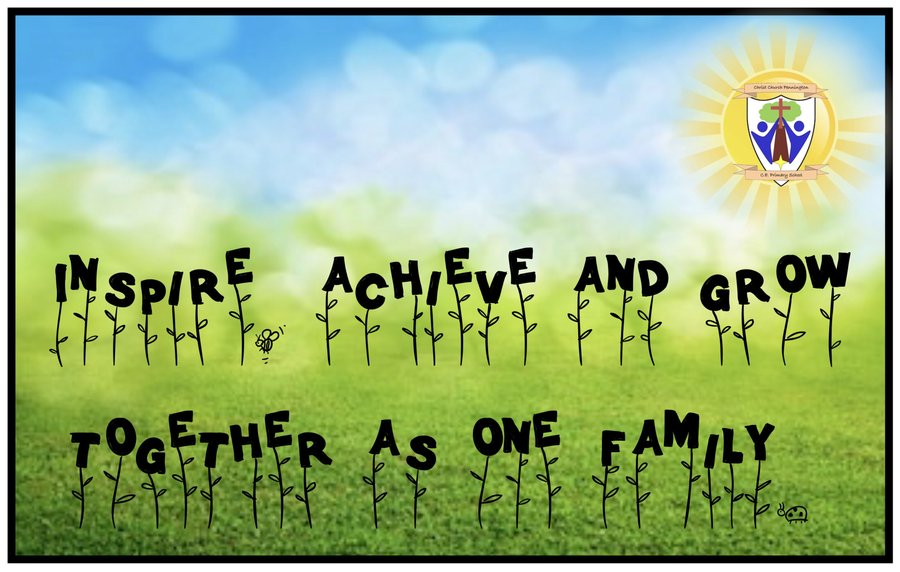 'And the child grew and became strong...' (Luke 2:40)
The golden thread in our vision is growth (firmly rooted in scripture) and the sense of belonging to one family.
At Christ Church, we are a family with God at its heart. We help children to grow in body for it is through the body that they connect with God's wonderful world. We foster a growth of the mind for it is the mind that gives us our personality and helps us to live out our relationship with God, other people and ourselves. We encourage children to grow spiritually for this allows children to have a meaning and purpose to life, thus enabling them to love one another, themselves and God.
In all they do, we encourage our children to aim as high as they possibly can and that by doing this, they inspire others to either reach the same goal or reach their goal with the same determined effort. Jesus is an inspiration and we try, at all times, to follow his example.
How our new School Vision was created.
We invited all stakeholders to a special twilight session and began work on our new School Vision Statement. Staff, Governors, Children and Parents all worked together to think about the future and purpose of our school and reflect on our aspirations and core beliefs. We also linked our new Vision statement with the biblical verse.
"And the child grew and became strong" (Luke 2: 40)