A very warm welcome to our Year 5 class page. In Year 5 we look forward to the challenges and responsibilities of being in the upper juniors. During the year the children continue to develop their independent learning, research and team work skills. Children also have the opportunity to take on more responsibility by becoming playleaders and helping the younger children in school.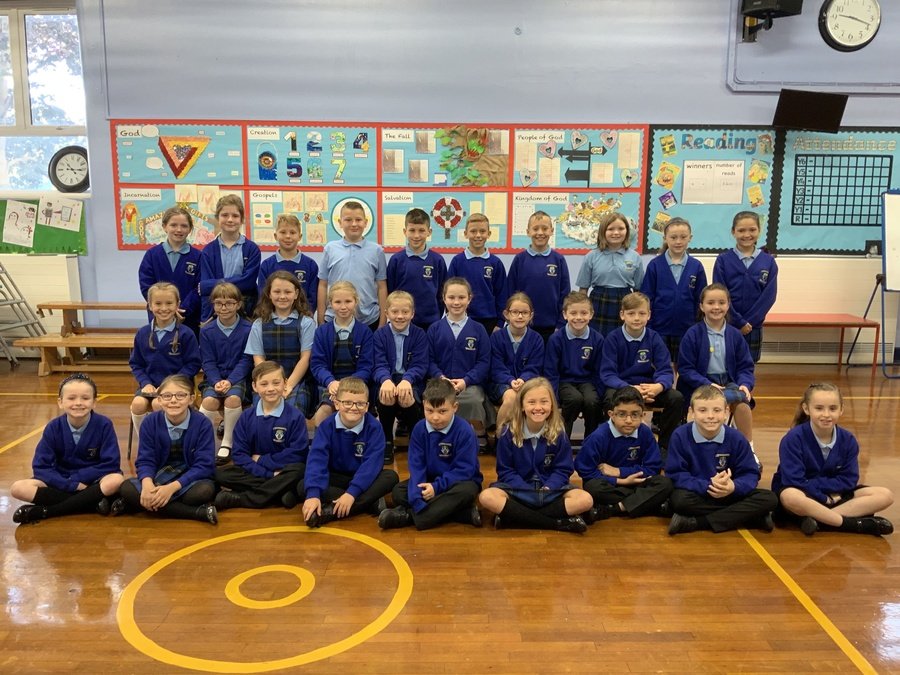 Our Year 5 Class 2019-2020
Class Information
Who's who?
Mr Wilkinson - Year 5 teacher
Mrs Cottrell- Teaching Assistant
Homework
Homework will be set on a Friday and should be handed in by Wednesday. There will generally be Literacy and Numeracy work, and on occasions, topic work. In addition they will also have spelling homework from their spelling group. Children are encouraged to ensure that their homework is completed to a high standard.
Reading
Whilst most children now are independent readers, reading at home is still crucial. Children should read for 15 minutes each night- this can be either their home reader or a book of their own choice. This will be more productive if it is carried out in a calm, quiet environment. The children are also encouraged to use the school library and bring books home that they enjoy. Regular readers will be rewarded handsomely!
PE
PE lessons take place on a Monday and Tuesday. All children are expected to take part in a full PE kit and trainers/pumps. Earrings can be worn at school but, for health and safety reasons, they are not allowed during PE.
This half term.... Spring Term 2 (February - April 2020)
English - In English the second half of the Spring Term sees the children embark on a unit of work entitled Myths and Legends. Our first visit will be to an old alchemist who has created a gold-making machine. Our plan is to create some wonderful, rich descriptions of his machine in a piece of writing. The self-centered alchemist named Nicholas will also become the focus for some persuasive writing, as the children will go on to create a letter written on behalf of one of Nicholas' worried friends. The children will be given the task of including persuasive techniques (built up to before the task) and writing in a first person style. An assessed piece of writing will complete the unit based on a legend called 'The Girl and the Fox'. Children will be asked to focus on and develop one part of the story: the dramatic point at which the girl comes face to face with the fox after a frantic search for him in the forest. It's a really enjoyable unit, which we're sure the children will love.
In Mathematics we will be finishing our topic on Area and Perimeter, before moving on to our next topic of Fractions. During this topic the children will be learning about equivalent fractions, how to change improper fractions to mixed numbers and back, how to order fractions and much more! There is a lot to cover in this topic and one were the children will have to continue to challenge themselves, however, I have no doubt that they will rise to the challenge! Here are all of the steps that we will cover during this topic.
•Equivalent fractions.
•Improper fractions to mixed numbers.
•Mixed numbers to improper fractions.
•Number sequences.
•Compare and order fractions less than 1.
•Compare and order fractions greater than 1.
•Add and subtract fractions.
•Add fractions within 1.
•Add 3 or more fractions.
•Add fractions.
•Add mixed numbers.
•Subtract fractions.
•Subtract mixed numbers.
•Subtract breaking the whole.
•Subtract 2 mixed numbers.
•Multiply unit fractions by an integer.
•Multiply non unit fractions by an integer.
•Multiply mixed numbers by integers.
•Fraction of an amount.
•Using fractions as operators.
Science - Circle of Life - In the 'Living Things and Their Habitats' unit we will learn about the process of reproduction and the life cycles of plants, mammals, amphibians, insects and birds. The children will explore reproduction in different plants, including different methods of pollination and asexual reproduction. The children will have the opportunity to take cuttings from plants, creating clones of the parent plant. They will learn about different types of mammals and their different life cycles, making life cycle wheels to present their learning. Furthermore, the children will find out about Jane Goodall and her work with the now-endangered chimpanzees in Africa. They will explore metamorphosis in insects and amphibians, comparing their life cycles. Finally, the children will explore the life cycles of birds, and will write and star in their own wildlife documentary comparing the life cycles of different living things.
Explain the function of the parts of a flower.

Give two differences between sexual and asexual reproduction.

Identify the features of plants pollinated by insects or the wind.

Describe the stages of sexual reproduction.

Describe the differences between the three types of mammals.

Give four facts about Jane Goodall.

Describe the stages of the life cycles of mammals, birds, insects and amphibians.

Identify similarities and differences between the life cycles of different plants and animals.
Computing - Our topic to start this half term is We are Web Developers. The children will be creating their own website. The children have already started to look at the features of what makes a good website and are going to be tasked with creating a website for the Bridgewater cafe. Also, during this topic, the children will need to decide what information is appropriate, understand some elements of how search engines select and rank results, develop and refine their ideas and text collaboratively whilst also developing their understanding of e-safety and responsible use of technology. This is a really fun unit and the children will love the opportunity to create their very own web page for our local cafe.
RE - We will be learning about 'Easter'. Our topic is called 'Why do Christians believe that Easter is a celebration of victory?'

Key questions include
In what ways is Christ's death and resurrection a victory?

What is Jesus victorious over and why?

How does his victory affect us today?

What did Jesus do to save human beings?
Heartsmart- 'Don't rub it in, rub it out!'
This unit focuses on Forgiveness and learning how to process negative emotions, disappointment and hurt.
Don't rub it in, rub it out is about choosing to forgive, leaving the pointing finger in our pocket and accepting that we too need grace just as much as we give it away. Everyone makes mistakes. Don't demand perfection, instead, celebrate progress, that's what loves does.
ART & DT - The Printing Unit in Art for the Year 5s got off to a flying start with us learning about early printing methods and Thomas Bewick. The children came to appreciate the time and effort it would have taken early Victorian printers by experiencing a form of printing for themselves – potato printing! They certainly discovered that things aren't always as easy as they first seem, with many of them commenting about how tricky it was to carve the stamp and transfer an image evenly. The lessons that followed saw the children focusing closely on the work of William Morris, learning about pattern techniques that we can be explored in Morris's work such as brickwork, half-drop and rotated patterns. After half-Term, before switching across to the Electrical Systems unit for DT on making and testing vibrating dust monsters, we will be finishing our Printing Unit with an attempt to make printing blocks for us to create some wallpaper for the Year 5 classroom!
Music- In music, we will be continuing with our Ukelele course. We are learning songs that build on the fundamental skills of the Ukelele. At first, we have learned how to hold the Ukelele, then we have moved on to learning songs that required us to fingerpick and also learned our first chord, the C Chord. We will be moving forward to songs that will also include the chords F, G7, and G.
History - Our topic in History is Victorian Leigh. During this topic, the children will be creating a timeline to sequence local, national and international events and historical periods. The children will also be creating their own presentations to show their off their research and knowledge of our local history in Leigh. This will also provide the children with the opportunity to develop their confidence in presentation skills. I look forward to seeing what the children can uncover about our local history!
French - The new school year saw us begin with the completion of the Autumn Term unit on hobbies. The children learned a whole range of vocabulary which covered everything from football to playing an instrument! They were interested to see how many English words that the French have borrowed, for example, when saying 'basketball/ le basket-ball' and even 'football/le football'). Once completed, we started looking at the unit on 'In the Town', and once again we find ourselves having to complete this after a half-term break because we've simply not had enough time to do it justice! We've begun by considering what features we find in Leigh and how this compares to what we might find in a similar-sized French town, so have got together a stock of phrases like 'bakery/ la boulangerie', 'church / l'eglise' and 'library/ la bibliotheque'. Our next step will be to learn prepositions like 'behind', 'next to' and 'opposite' so that we can develop how to give simple directions! In addition to this, with plans to develop pronunciation, confidence in communicating in sentences and write phrases from memory, the children will learn all about the importance of Mardi Gras in France (25th February this year)and all of its associated traditions for French people!
PE - Our Whole School Games Value for this half term is 'Respect'
Our indoor P.E topic this half term is Dance, learning the Haka! During this unit, the children will learn about the history and movements associated with Haka. They will then use improvisation creative skills to develop their own versions of haka to represent a sport of their choice. The children will learn to design their own dance phrases; link and combine movements; perform with expression; respond to a changing stimulus and create and perform a dance phrase using a range of techniques. They will develop their skills of co-operation, working in small groups to create these movement phrases.
In outdoor P.E this half term our topic is Handball. This unit provides the opportunity for the children to learn and develop many skills.their skills to work alongside and against others when attacking and defending. They will have to develop their communication skills, doing this effectively and listening to others. Also, self-motivation skills and growing their confidence in competitive situations will be a significant focus during this unit.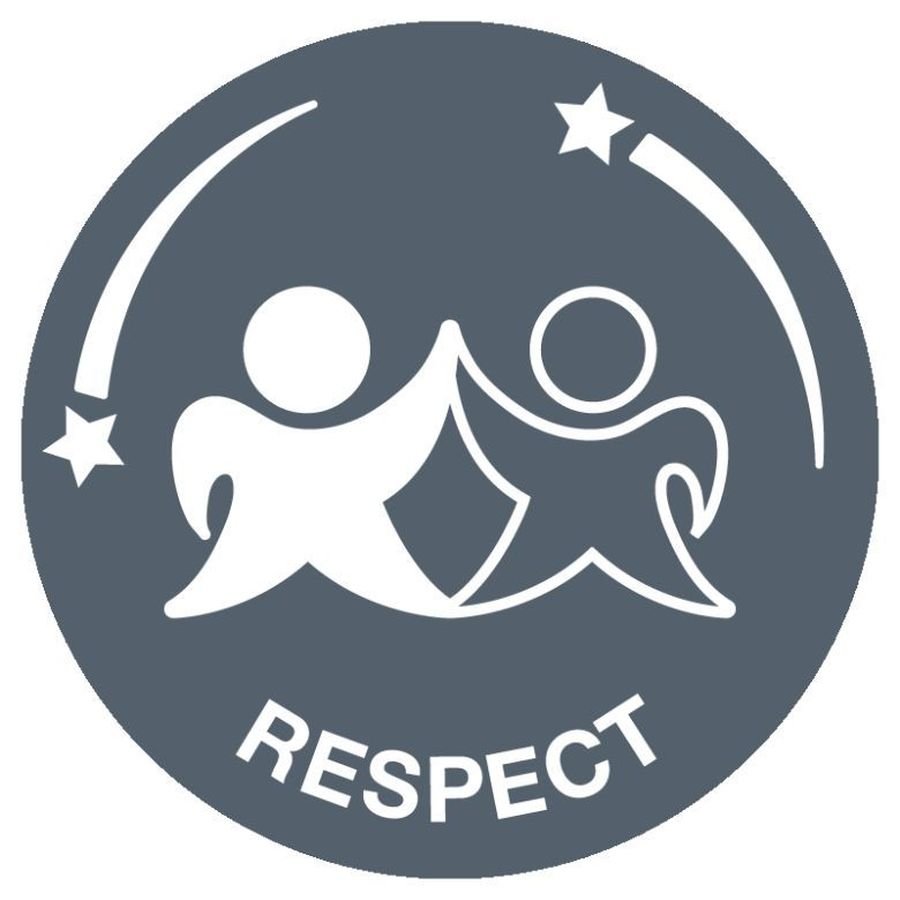 Dates for your Diary:
World Book Day: Thursday 5th March
Sports Relief: Friday 13th March
Easter Service in Church: Friday 3rd April
Spring Term 1 NEWS!
Again another really busy half-term in Year 5, with lots of hard work completed. In our English work, we produced some wonderful writing linked to the Sci-Fi genre. Children were asked to create a report on the fictional moon 'Pandora'. We focused on the different elements of report writing, and children enjoyed the opportunity to create a description of their own hexapod - an animal found on Pandora.
In Maths we started to work at a great pace, with plenty to get through. We looked closely at perfecting our written methods for multiplication and division and started a really tricky unit of work on fractions, this will continue into Spring 2. Maths provided lots of challenges. Our topic was multiplication and division. We started off looking at short multiplication before moving onto long multiplication. It is a real challenge to remember all of the steps but the children rose to it! We then progressed to short division. Both of these areas tested our multiplication tables knowledge and showed us just how important it is to be able to recall them at speed. Lastly, we moved onto our next topic of Area and Perimeter. We first learned how to calculate the perimeter of a rectangle, then moved onto calculating the area of a rectangle before using all the knowledge we had built up to calculate the area of compound shapes, splitting them up into rectangles before putting them together to find the total area. Challenging stuff!
In Science, our topic was 'Out of this 'World' which was all about space. We started off by being able to learn the order of the planets and created our own acronym to remember them. The children then had a competition to create the best planetary poster in which we had some great competition. It was a very hard decision to chose a winner! We then moved on to discussing the differences between the Heliocentric model and the geocentric model and learned the history of both of these systems. We finally moved onto night and day and were able to understand and explain exactly how night and day occurs, the movement of the moon relative to the Earth and to be able to explain the apparent movement of the sun across the sky.
In Music, we started to learn the Ukulele and started with the basics! We first learned how to hold the Ukulele correctly, how to strum and even started fingerpick. We finished off the half term learning some basic chords and will be moving forwards to learn some more complex chords and integrating them into more songs.
Rainforests was our topic in Geography this half term where we learned about the many different types of Biomes that our Earth has, focusing on the main ones, tundra, desert, grassland, and rainforest. We also studied life in the Amazon rainforest through primary sources - recounts, photographs, we made comparisons to the UK and discussed the similarities and differences between life here and there.
Our RE work on Jesus the Teacher was very thought-provoking with children showing the key skills of reflecting, applying and analysing throughout their work.
This half term in French, we started looking at the unit on 'In the Town'. We've begun by considering what features we find in Leigh and how this compares to what we might find in a similar-sized French town, so have got together a stock of phrases like 'bakery/ la boulangerie', 'church / l'eglise' and 'library/ la bibliotheque'.
The Printing Unit in Art for the Year 5s got off to a flying start with us learning about early printing methods and Thomas Bewick. The children came to appreciate the time and effort it would have taken early Victorian printers by experiencing a form of printing for themselves – potato printing! They certainly discovered that things aren't always as easy as they first seem, with many of them commenting about how tricky it was to carve the stamp and transfer an image evenly. The lessons that followed saw the children focusing closely on the work of William Morris, learning about pattern techniques that we can be explored in Morris's work such as brickwork, half-drop and rotated patterns.
We have certainly learned a lot in this half term and we are looking forward to the next half term and the opportunities it will bring.
Autumn Term 2 NEWS!
What a really busy Autumn 2 term it has been! All the children have worked really hard, we especially enjoyed the build-up to the Christmas celebrations and loved performing in church on the final day of term. We hope you enjoyed our performance too!
The children have been extremely busy in their maths lessons and worked really hard in all aspects of their work. We have done lots of work on addition and subtraction, developing mental methods as well as written methods. The children worked well and were then able to move on to applying their knowledge to word problems, which can be very tricky. They worked their socks off to use their addition and subtraction skills in real-life contexts and greatly improved their ability to check their own answers and spot their mistakes.
In our writing lessons, we have been doing a variety of different genres based on our class reader, 'The Boy in the Tower'. We started off by creating a journalistic report, where we became reporters for a little place in London called Camberwell. They were tasked with reporting the shocking events that had been occurring, interviewing the locals and informing everyone of what exactly was going on. After this, we then moved on to writing from another perspective. The children put themselves in the shoes of Gaia, and retold the story of the strange happenings from her point of view. Everyone worked extremely hard and it was great to see all of the different ideas that everyone had of what might have happened. Our final piece of writing is creating a longer narrative which we will be finishing in our first week back. I'm looking forward to seeing the end results!
The children enjoyed their topic work on the Monarchy. They found out lots about the kings and queens of England and how their reigns shaped the country we live in today. We researched and found information on things such as: describing how different monarchs had to fight to become powerful, understanding the importance of an heir to the throne, researching the British Empire, and showing a sound knowledge and understanding of chronological order in relation to monarchs and events.
In DT, Year 5 were incredibly industrious! Having looked at what the work of a royal portrait artist entails and the traditional style of artists such as Nicola Jayne Phillips and Hans Holbein, they were entrusted with the task of drawing a portrait of a royal in a traditional style. The results were incredible, with most children learning from adjustments and changes during the drawing process. Our focus then quickly changed to Design Technology and a unit on mechanisms that saw the children initially learn about card mechanisms- cams, pulleys and other gears featured in some products that the children investigated. After product research, the children designed their own pop-up Christmas cards, making a fully-functional prototype before carefully constructing the final product itself. Evaluations and customer reviews of the finished products will be the focus of our attention in the early half of the Spring Term before we embark upon another Art and Design unit based on printing.
In our indoor P.E lessons we focused on Gymnastics, where the children were able to develop their agility, balance, coordination, and precision. The children also worked together to observe each other's performances to see what had been done well and what could be improved further. Our outdoor P.E sessions focused on team building games and exercises. Working as a team is extremely important in day to day life, so it was great to see the children overcome the many different challenges they faced and learned how to better work as a team. They developed different forms of communication and developed their leadership skills.
In our RE work the children have covered a number of different units of work. There was lots of opportunity for discussion and sharing our thoughts with each other. We have been discussing the importance of the Bible for Christians and talked about how the Bible can be used to give us guidance and offer answers in difficult or challenging circumstances. We also looked at other sacred religious books and drew comparisons with the Bible. In the build-up to Christmas, we looked at how other cultures celebrated the event and drew similarities with the nativity story.
Autumn Term 1 NEWS!
During Autumn 1 the children have been extremely busy indeed! In our English work this half term, we have focused on our book 'Leon and the Place Between'. This has provided the opportunity for some inspired writing! We started by making predictions about the book and what it might entail. We then went on to create our very own setting description of a scene from the book. It was amazing to see the amount of description the children managed to include; I could really imagine what it would be like to be right inside the book! We then moved on to a diary entry, with children writing from the perspective of different characters. We discussed what the characters thoughts and feelings were, and the children were able to transport themselves into the minds of each character. In our reading lessons we have been focusing on another book, 'The Boy in the Tower'. The children have been using their 'VIPERS' skills to answer questions and make predictions about the book, and they the children are very excited to start writing lessons using this book over the next half term.
In our Maths work, we have been working incredibly hard and we have been working with some very large numbers indeed. We started the term with work on place value which has provided the foundation for our work on addition and subtraction. The children have really enjoyed our addition and subtraction topic and have excelled when using abstract methods, such as the column method. The children then expanded their learning by using their knowledge to solve problems in different contexts. They were able to solve addition and subtraction word problems, where they had to think carefully about which operations they needed to use to solve the problem. Their favourite, however, was when they had to become the teacher and spot mistakes in examples of work. This really stretched their knowledge and helped consolidate what they know.
This half term in our Science work, we have been learning about the uses of materials and carried out lots of different scientific investigations. We have been learning about thermal conductors and thermal insulators and how to separate different materials. The children particularly enjoyed testing the best material to use for floodlights on a sports pitch, to keep teams in light in the winter months!
Our Geography work on Marvellous Maps has been really interesting and we found out lots of fascinating facts. We have learned about the different types of maps, what different, how to direct people from place to place, as well as looking at how maps have changed over the years.
In P.E we have focused on Hockey. We built on the skills children learned in Y4 and reminded ourselves of how to correctly hold a hockey stick. We focused on our dribbling technique and how to use both sides of the stick to move swiftly across the pitch. As well as this, we learned how to do a correct push pass, to get the most control. This was something the children struggled with, but after a lot of practice, we made some real progress. Some of the children from Y5 were even chosen to represent our school in a 'Quicksticks' Hockey competition.
In Music, our topic for this half term has been 'Tamboo Bamboo' where we have developed our skills at keeping a steady beat, whilst expanding on this by following different rhythms at the same time. It is a really difficult skill to maintain a steady beat when there are other children following a different pattern. However, I was very impressed by the way in which we improved this. We were then able to start to use our Bamboo's to add our take on 'I can see clearly now'.
Art has provided some very busy Wednesday afternoons have been very busy in Year Five over the last half term! Using the inspiration of portrait work by various Zentangle artists, the children enjoyed creating their very own Zentangle Portraits, adding some very individual and unique patterns to form their 'Zentangle hair'. Following that, we looked at various examples of art work by painter Giuseppe Arcimboldo. His unusual portraits, especially his piece called Autumn, inspired the children to work in groups to produce a collage – a portrait using fruit, vegetables and flowers. Their finished work really does showcase the talents and enthusiasm shown by the children in this unit of work on portraits this half-term.
Our first unit of French, 'Je me presente' (Let me introduce myself) has got off to a promising start! We have spent a lot of time on phonetical work, grasping the French alphabet and revisiting previous learning. We've also made some progress with early vocabulary learning (focusing on how to greet each other and introduce ourselves), and hope next half-term to complete this unit with a look at how we can add detail to these introductions!) Work with possessive adjectives (mon and ma) alongside work on talking about who is in our family in French, will hopefully keep us busy and allow us to even take a look at Christmas traditions in France!
Our computing unit on blogging has been so interesting and we will be updating our class blog regularly throughout the year. There have been blogs about a variety of different topics and it has been wonderful to see the different interests of our class and the creative ideas that some of the children have shared. Keep it up Year 5!
Our work in RE has brought many opportunities for reflection and discussion. We have been studying the Bible in great depth. We considered key questions such as: How and why is the Bible used? Do you need a Bible to be a Christian? discussions that followed were really interesting, with the children showing a real depth of understanding.
All in all, it has been a very busy half term indeed, with the children really settling in nicely to Year 5 life. It has been an absolute pleasure having them in the classroom and we can't wait to find out more things over the next term.