A very warm welcome to our Year 5 class page. In Year 5 we look forward to the challenges and responsibilities of being in the upper juniors. During the year the children continue to develop their independent learning, research and team work skills. Children also have the opportunity to take on more responsibility by becoming playleaders and helping the younger children in school.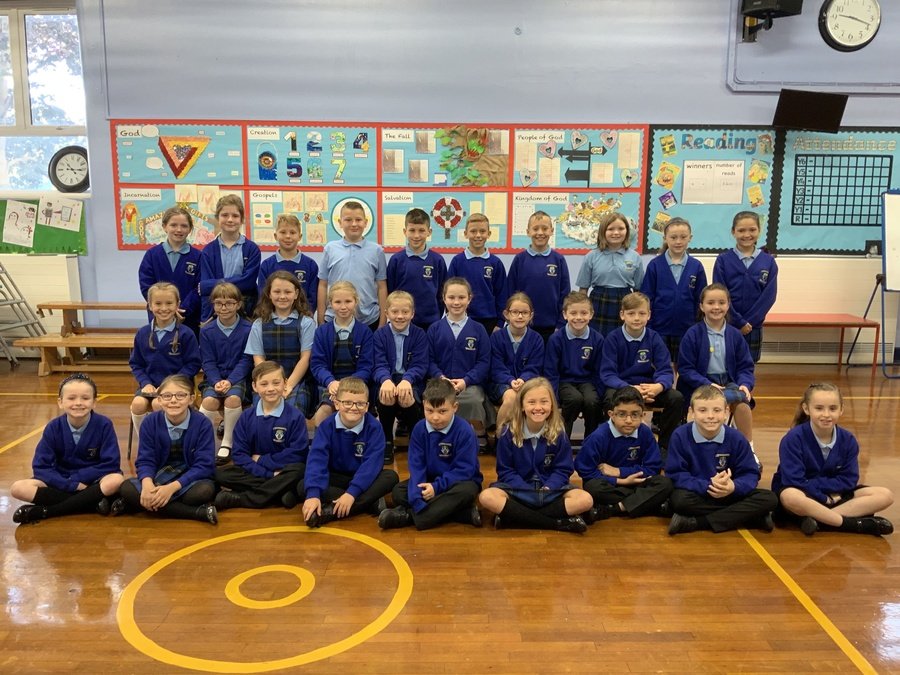 Our Year 5 Class 2019-2020
Class Information
Who's who?
Mr Wilkinson - Year 5 teacher
Mrs Cottrell- Teaching Assistant
Homework
Homework will be set on a Friday and should be handed in by Wednesday. There will generally be Literacy and Numeracy work, and on occasions, topic work. In addition they will also have spelling homework from their spelling group. Children are encouraged to ensure that their homework is completed to a high standard.
Reading
Whilst most children now are independent readers, reading at home is still crucial. Children should read for 15 minutes each night- this can be either their home reader or a book of their own choice. This will be more productive if it is carried out in a calm, quiet environment. The children are also encouraged to use the school library and bring books home that they enjoy. Regular readers will be rewarded handsomely!
PE
PE lessons take place on a Monday and Tuesday. All children are expected to take part in a full PE kit and trainers/pumps. Earrings can be worn at school but, for health and safety reasons, they are not allowed during PE.
This half term.... Spring Term 1 (January - February 2020)
English - In English this half term we will be looking at the genre of Sci-Fi. The children will start this topic by creating a non-chronological report about the mythical planet of Pandora, and the creatures that live there. Using the context of UFOs, children will be exploring recounts, and investigating genuine documents, discussing famous sightings and researching notorious hoaxes. Children will write a diary entry and create their own hoax UFO photo and report. If there is time, we may even present our work to parents!
Mathematics - In Maths we will be moving on to our unit of work on multiplication and division. Throughout this tricky subject Children will learn to multiply and divide numbers mentally, drawing upon known facts. They will multiply numbers up to 4 digits by a one or a two digit number using a formal written method, including long multiplication for 2 digit numbers. Children will also learn to divide numbers up to 4 digits by a one digit number using the written method of short division, and work with remainders appropriately for the context. Once this is done, we will be solving problems involving addition and subtraction, multiplication and division and understanding the use of the equals sign.
Identify multiples and factors, including finding all factor pairs of a number, and common factors of 2 numbers.

Know and use the vocabulary of prime numbers, prime factors and composite (non-prime) numbers.

Establish whether a number up to 100 is prime and recall prime numbers up to 19.

Multiply numbers up to 4 digits by a one- or two-digit number using a formal written method, including long multiplication for two-digit numbers.

Multiply and divide numbers mentally, drawing upon known facts.

Divide numbers up to 4 digits by a one-digit number using the formal written method of short division and interpret remainders appropriately for the context.

Multiply and divide whole numbers and those involving decimals by 10, 100 and 1,000.

Recognise and use square numbers and cube numbers, and the notation for squared (2) and cubed (3).

Solve problems involving multiplication and division, including using their knowledge of factors and multiples, squares and cubes.

Solve problems involving addition, subtraction, multiplication and division and a combination of these, including understanding the meaning of the equals sign.

Solve problems involving multiplication and division, including scaling by simple fractions and problems involving simple rates.
Science - Circle of Life - In the 'Living Things and Their Habitats' unit we will learn about the process of reproduction and the life cycles of plants, mammals, amphibians, insects and birds. The children will explore reproduction in different plants, including different methods of pollination and asexual reproduction. The children will have the opportunity to take cuttings from plants, creating clones of the parent plant. They will learn about different types of mammals and their different life cycles, making life cycle wheels to present their learning. Furthermore, the children will find out about Jane Goodall and her work with the now-endangered chimpanzees in Africa. They will explore metamorphosis in insects and amphibians, comparing their life cycles. Finally, the children will explore the life cycles of birds, and will write and star in their own wildlife documentary comparing the life cycles of different living things.
Explain the function of the parts of a flower.

Give two differences between sexual and asexual reproduction.

Identify the features of plants pollinated by insects or the wind.

Describe the stages of sexual reproduction.

Describe the differences between the three types of mammals.

Give four facts about Jane Goodall.

Describe the stages of the life cycles of mammals, birds, insects and amphibians.

Identify similarities and differences between the life cycles of different plants and animals.
RE - We will start off the term by looking at 'Jesus the Teacher'. We will be carefully considering the messages of the parables and how they impact on the lives of practising Christians. Some of the key questions we will be answering are:
Why did Jesus tell this story?

What can we learn from this story?

How does this story help us understand Christian beliefs?

How does the story impact on believers
Computing - We will start of this half term by finishing off our topic on We Are Artists before moving on to our new topic, We are web developers. Throughout this unit of work the children will learn the relevant skills to be able to create their own website from scratch! There will be lots to consider during this process. Children will need to decide what information is appropriate, understand some elements of how search engines select and rank results, develop and refine their ideas and text collaboratively whilst also developing their understanding of e-safety and responsible use of technology. This is a really fun unit and the children will love the opportunity to create their very own web page.
HEARTSMART- Too much selfie isn't healthy!
There are 7.6 billion other people on the earth, you might have noticed that there's a few other people in our classrooms, houses, maybe even in our bedroom! Often we're encouraged to think about our needs, our rights and the things that we can have. None of which is necessarily bad but it's just that it can squeeze others out of frame and all that's left is us, looming large. Sometimes we need to lift our eyes from our phones and look up at the world around us which is full of different people with different values and different beliefs. It's a vibrant and wonderful place where everyone is different. It's not that we have to agree with everyone but everyone is worthy of our attention, love and empathy.
Too Much Selfie isn't Healthy is about working well with others, about being a good listener and understanding that life is more about we than me. Love without action isn't love, it's a thought. Love requires an out; love does. By contributing to the lives of others we find fulfilment for ourselves and learn that Too Much Selfie isn't Healthy!
Visit the website www.heartsmartprimary.com for more information on what Heartsmart is all about.
DT - This half term, evaluations and customer reviews of the finished products will be the focus of our attention in the early half of the Spring Term before we embark upon another Art and Design unit based on printing. The children will learn how to recognise how the printed pattern has been used in cultures and times for different purposes (E.g prints from Victorian engravings as illustrations for books and periodicals). During the unit they will become familiar with Thomas Bewick and will learn more about the role and impact of William Morris in designing/ printing wallpaper and fabric (an artist they will revisit from a unit in Year 1). Ultimately, by the end of the first half of the Spring Term, the children will have learned how to create printing blocks using a relief or imprint method and will have created repeated patterns and practiced some printing techniques.
French - Autumn Term was very productive in French with lots of children gaining confidence and acquiring vocabulary that allows them to describe and add detail to who makes up their family unit. Work on hobbies, which helps them to enhance descriptions about themselves, is yet to be fully completed so Spring Term (first half) will see us finalise this topic before we launch with full steam towards a unit on 'In the Town' – taking a look at localities here and in France, acquiring new vocabulary (geographical features and buildings, for example) whilst broadening the children's understanding of France and the French people.
PE - In outdoor P.E this half term our topic is Football. This will provide the children with many different learning opportunities. The skills that we will be focusing on during this unit are developing leadership skills, demonstrating an understanding and interpretation of rules and accepts decisions, and developing their ability to link skills to perform actions and sequences of movement.
Our indoor P.E topic this half term is Health Related Fitness. During this topic, our aims are to learn how to warm up effectively to sustain performance, compete against themselves and each other, developing their ability to sustain physical excursion over a period of time, and reflect on their success as well as success in others.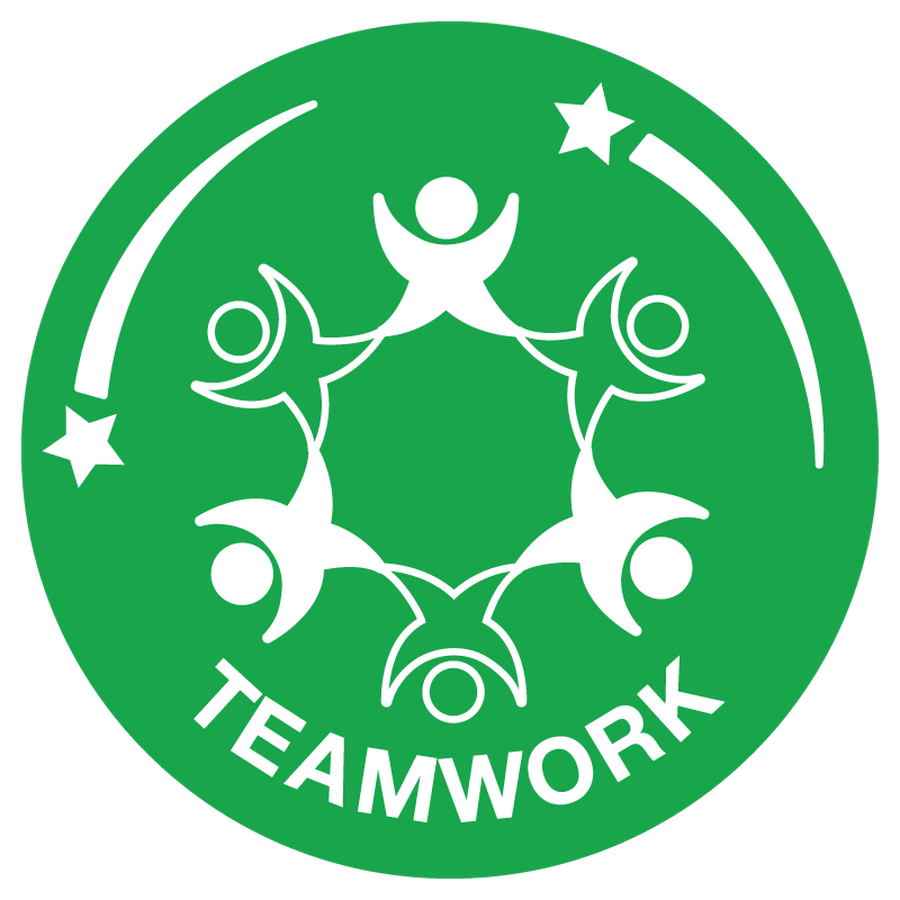 Dates for your Diary:
Parents Evening: 4th and 5th February 2020
Autumn Term 2 NEWS!
What a really busy Autumn 2 term it has been! All the children have worked really hard, we especially enjoyed the build-up to the Christmas celebrations and loved performing in church on the final day of term. We hope you enjoyed our performance too!
The children have been extremely busy in their maths lessons and worked really hard in all aspects of their work. We have done lots of work on addition and subtraction, developing mental methods as well as written methods. The children worked well and were then able to move on to applying their knowledge to word problems, which can be very tricky. They worked their socks off to use their addition and subtraction skills in real-life contexts and greatly improved their ability to check their own answers and spot their mistakes.
In our writing lessons, we have been doing a variety of different genres based on our class reader, 'The Boy in the Tower'. We started off by creating a journalistic report, where we became reporters for a little place in London called Camberwell. They were tasked with reporting the shocking events that had been occurring, interviewing the locals and informing everyone of what exactly was going on. After this, we then moved on to writing from another perspective. The children put themselves in the shoes of Gaia, and retold the story of the strange happenings from her point of view. Everyone worked extremely hard and it was great to see all of the different ideas that everyone had of what might have happened. Our final piece of writing is creating a longer narrative which we will be finishing in our first week back. I'm looking forward to seeing the end results!
The children enjoyed their topic work on the Monarchy. They found out lots about the kings and queens of England and how their reigns shaped the country we live in today. We researched and found information on things such as: describing how different monarchs had to fight to become powerful, understanding the importance of an heir to the throne, researching the British Empire, and showing a sound knowledge and understanding of chronological order in relation to monarchs and events.
In DT, Year 5 were incredibly industrious! Having looked at what the work of a royal portrait artist entails and the traditional style of artists such as Nicola Jayne Phillips and Hans Holbein, they were entrusted with the task of drawing a portrait of a royal in a traditional style. The results were incredible, with most children learning from adjustments and changes during the drawing process. Our focus then quickly changed to Design Technology and a unit on mechanisms that saw the children initially learn about card mechanisms- cams, pulleys and other gears featured in some products that the children investigated. After product research, the children designed their own pop-up Christmas cards, making a fully-functional prototype before carefully constructing the final product itself. Evaluations and customer reviews of the finished products will be the focus of our attention in the early half of the Spring Term before we embark upon another Art and Design unit based on printing.
In our indoor P.E lessons we focused on Gymnastics, where the children were able to develop their agility, balance, coordination, and precision. The children also worked together to observe each other's performances to see what had been done well and what could be improved further. Our outdoor P.E sessions focused on team building games and exercises. Working as a team is extremely important in day to day life, so it was great to see the children overcome the many different challenges they faced and learned how to better work as a team. They developed different forms of communication and developed their leadership skills.
In our RE work the children have covered a number of different units of work. There was lots of opportunity for discussion and sharing our thoughts with each other. We have been discussing the importance of the Bible for Christians and talked about how the Bible can be used to give us guidance and offer answers in difficult or challenging circumstances. We also looked at other sacred religious books and drew comparisons with the Bible. In the build-up to Christmas, we looked at how other cultures celebrated the event and drew similarities with the nativity story.
Autumn Term 1 NEWS!
During Autumn 1 the children have been extremely busy indeed! In our English work this half term, we have focused on our book 'Leon and the Place Between'. This has provided the opportunity for some inspired writing! We started by making predictions about the book and what it might entail. We then went on to create our very own setting description of a scene from the book. It was amazing to see the amount of description the children managed to include; I could really imagine what it would be like to be right inside the book! We then moved on to a diary entry, with children writing from the perspective of different characters. We discussed what the characters thoughts and feelings were, and the children were able to transport themselves into the minds of each character. In our reading lessons we have been focusing on another book, 'The Boy in the Tower'. The children have been using their 'VIPERS' skills to answer questions and make predictions about the book, and they the children are very excited to start writing lessons using this book over the next half term.
In our Maths work, we have been working incredibly hard and we have been working with some very large numbers indeed. We started the term with work on place value which has provided the foundation for our work on addition and subtraction. The children have really enjoyed our addition and subtraction topic and have excelled when using abstract methods, such as the column method. The children then expanded their learning by using their knowledge to solve problems in different contexts. They were able to solve addition and subtraction word problems, where they had to think carefully about which operations they needed to use to solve the problem. Their favourite, however, was when they had to become the teacher and spot mistakes in examples of work. This really stretched their knowledge and helped consolidate what they know.
This half term in our Science work, we have been learning about the uses of materials and carried out lots of different scientific investigations. We have been learning about thermal conductors and thermal insulators and how to separate different materials. The children particularly enjoyed testing the best material to use for floodlights on a sports pitch, to keep teams in light in the winter months!
Our Geography work on Marvellous Maps has been really interesting and we found out lots of fascinating facts. We have learned about the different types of maps, what different, how to direct people from place to place, as well as looking at how maps have changed over the years.
In P.E we have focused on Hockey. We built on the skills children learned in Y4 and reminded ourselves of how to correctly hold a hockey stick. We focused on our dribbling technique and how to use both sides of the stick to move swiftly across the pitch. As well as this, we learned how to do a correct push pass, to get the most control. This was something the children struggled with, but after a lot of practice, we made some real progress. Some of the children from Y5 were even chosen to represent our school in a 'Quicksticks' Hockey competition.
In Music, our topic for this half term has been 'Tamboo Bamboo' where we have developed our skills at keeping a steady beat, whilst expanding on this by following different rhythms at the same time. It is a really difficult skill to maintain a steady beat when there are other children following a different pattern. However, I was very impressed by the way in which we improved this. We were then able to start to use our Bamboo's to add our take on 'I can see clearly now'.
Art has provided some very busy Wednesday afternoons have been very busy in Year Five over the last half term! Using the inspiration of portrait work by various Zentangle artists, the children enjoyed creating their very own Zentangle Portraits, adding some very individual and unique patterns to form their 'Zentangle hair'. Following that, we looked at various examples of art work by painter Giuseppe Arcimboldo. His unusual portraits, especially his piece called Autumn, inspired the children to work in groups to produce a collage – a portrait using fruit, vegetables and flowers. Their finished work really does showcase the talents and enthusiasm shown by the children in this unit of work on portraits this half-term.
Our first unit of French, 'Je me presente' (Let me introduce myself) has got off to a promising start! We have spent a lot of time on phonetical work, grasping the French alphabet and revisiting previous learning. We've also made some progress with early vocabulary learning (focusing on how to greet each other and introduce ourselves), and hope next half-term to complete this unit with a look at how we can add detail to these introductions!) Work with possessive adjectives (mon and ma) alongside work on talking about who is in our family in French, will hopefully keep us busy and allow us to even take a look at Christmas traditions in France!
Our computing unit on blogging has been so interesting and we will be updating our class blog regularly throughout the year. There have been blogs about a variety of different topics and it has been wonderful to see the different interests of our class and the creative ideas that some of the children have shared. Keep it up Year 5!
Our work in RE has brought many opportunities for reflection and discussion. We have been studying the Bible in great depth. We considered key questions such as: How and why is the Bible used? Do you need a Bible to be a Christian? discussions that followed were really interesting, with the children showing a real depth of understanding.
All in all, it has been a very busy half term indeed, with the children really settling in nicely to Year 5 life. It has been an absolute pleasure having them in the classroom and we can't wait to find out more things over the next term.