School Council are always looking for new ways to make Christ Church School an even better school and we always listen to the views of fellow pupils. Therefore, when a pupil suggested offering 'packed lunch' children the opportunity to buy a school dinner once a week, we decided to look into the possibility.
After discussions with the Head, Gill the school cook and Mrs Dunstan, we decided to have 'Fun Day Friday' each week. Those children who usually have a packed lunch will have the option to buy a school dinner on Fridays.
The meals will run on a three weekly basis and will be as follows:
Week 1: Crispy Chicken Fillet and oven baked chips or pasta served with sweetcorn.

Fish Fingers and oven baked chips or pasta served with peas.
Week 2: Harry Ramsden Fish and oven baked chips or pasta served with mushy peas.
Vegetarian sausage Roll and oven baked chips or pasta served baked beans.
Week 3: Fish Fingers and oven baked chips or pasta served with peas.
Sausage and creamed potatoes or pasta served with peas and gravy.
Sweets will include: Fruit Jelly / Ice-cream / Fresh Fruit / Biscuit
The 'Fun Day Friday' meal for..........
Friday 26th April is Week 1
Friday 3rd May is Week 2
Friday 10th May is Week 3
Friday 17th May is Week 1
Friday 24th May is Week 2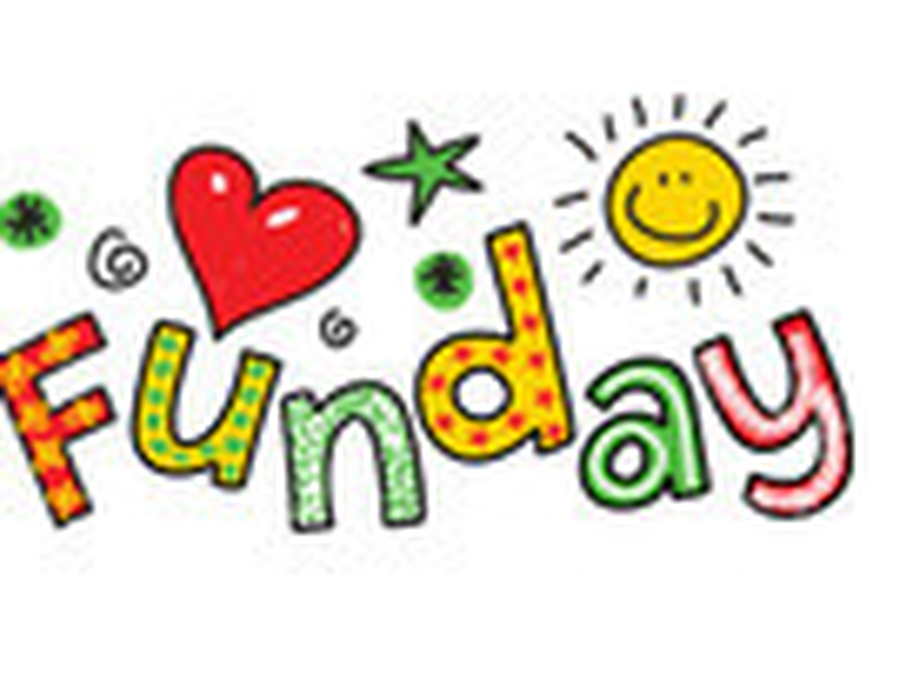 In week 4, the cycle will start again (back to week 1), so the children will become familiar with the meals offered each week. If you would like your child to have a 'Fun Day Friday' meal simply send in £2.30 in a labelled envelope on the Friday morning. You do not need to commit to buying the meal every week, just on the Fridays when your child wants it.
Lunch Time Arrangements
Meals are available for children at lunchtime for those children who wish to have them.
Every child in Reception, Year 1 and Year 2 is entitled to a free school lunch and will have the option of a hot dinner or sandwiches each day. For those parents still wishing to provide their child with a packed lunched can you please inform Mrs Dunstan in the Office.
For those children in KS2, Year 3-6 who wish to pay for a school dinner, the cost is set by Wigan LA and dinner money should be sent into school in advance on the first day of the week (Usually Monday).
Currently the cost of school dinners is £11.50
Cash or a cheque made out to Christ Church CE Primary School may be used and should be sent to school in a sealed envelope with your child's name, class and the amount enclosed written clearly on the outside. (Correct monies are really appreciated by the office staff!)
Free school meals are available to families who meet specific requirements and should be claimed by contacting Leigh Town Hall.
Children who prefer to do so may bring a packed lunch to school (No glass bottles or cans please) and may eaten in the dining room under the supervision of the welfare assistants.
When parents wish children to change from packed lunch to school meals and vice versa we require one week's notice please.
Children who stay in school during lunchtime are expected to behave well and obey the welfare assistants. Parents of children who fail to observe the rules at lunch times may be asked to take their children home during the lunch hour until such time as their children are prepared to observe the rules.
We now have at Christ Church ............... Live Kitchen!
To find out more click on the link below
New School Dinner Menu for September 2018
School Dinners Food Plan Handbook 2014
Metro Fresh Website (Providers of our School Dinners)
Healthy School Policy
We have been recognised as a health promoting school and as such our policies are designed to encourage healthy eating in school.
Children are discouraged from bringing sweets to school. We sell milk and snack for children to eat during morning break or alternatively children may bring a piece of fruit.
Water is freely available.
Chewing gum is not allowed in school.