Our Reception Class



A very warm welcome to our Reception class page. In Reception, our children start their journey by settling into school life and begin to develop into confident, independent learners. I hope you find all the information that we send home useful and if you have any questions don't hesitate to ask us. The staff are always on hand both before and after school and our parent drop in runs every fortnight on a Tuesday afternoon between 1.15-2.15pm.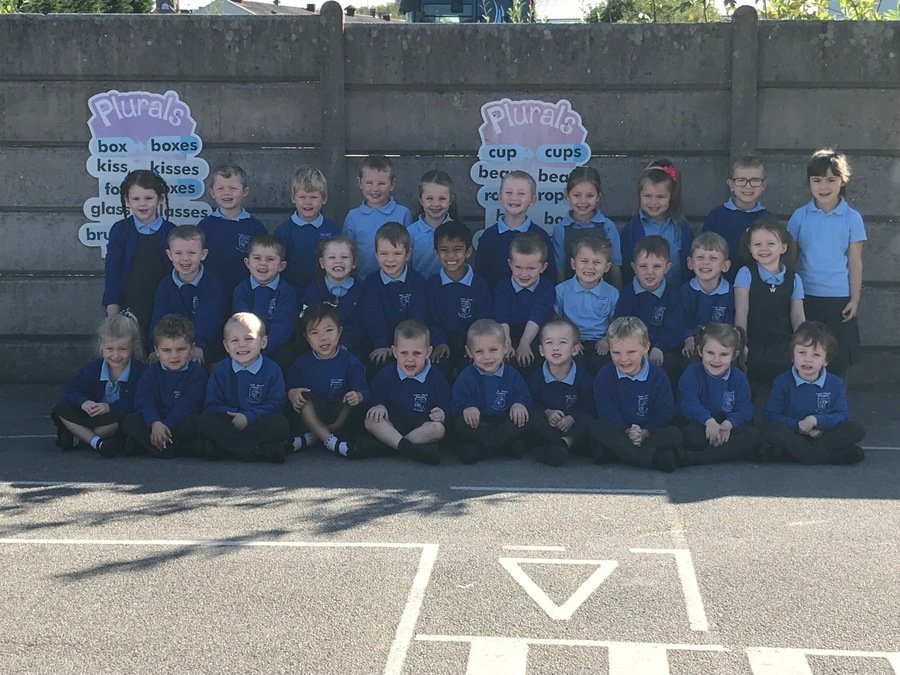 Our Reception Class 2018-2019
Class Information
Who's Who
Mrs Gornall- Assistant Headteacher & Reception teacher
Mrs Baines- Higher Level Teaching Assistant
Mrs Jackson- Teaching Assistant (Mornings)
Mrs Bayatti- Teaching Assistant (Afternoons)
Communication, Language & Literacy Development Information
The Reading Schemes we use in Reception are:
Floppy's Phonics & Pearson Phonics Bug (Individual Home Reading Books)

Read, Write Inc (Guided Reading Books)
The Phonics Scheme we use in Reception is:

Find out more about Read, Write Inc here
Reading books
All children will be provided with a reading book once they have learnt the RWI Set 1 sounds and are able to segment words and blend sounds independently.
Homework
At the beginning of Reception your child has been given a homework toolkit (Stripy zip bag) which was kindly paid for by Friends of School. This is to be kept at home and is to be used to help your child complete their homework. Please can you ensure that all the items are put safely back in the bag each time they are used as these need to be used throughout their time in Reception.
Please can you make sure that Homework Packets are returned to school by Thursday morning, so that they can be updated and sent out again on a Friday afternoon. Thank you.
Seesaw
Seesaw is our observation and assessment app which is used daily in class to record evidence for your child's learning journey throughout their year with us in Reception.
Don't forget to send Mrs Gornall observations from home through Seesaw, as it is extremely important that parents are able to contribute to their children's learning journeys just as much as the practitioners. If you don't have internet access at home then you can still contribute by completing a parent observation sheet and returning these to school when they are complete and you need a new one.
Requests
Please can you help!!! We are constantly trying to add to our resources and are always on the look out for the following items: Comics, magazines, prams, dolls, small world toys such as farms/train sets etc. scooters, bikes, jigsaw puzzles, games, dressing up costumes etc. If you are having a clear out please could you check with Mrs Gornall whether we could use any items before throwing them out. Thank you.
This half term.... Autumn 1 (Sept-Oct 2018)
Over the next half term our topics will include:
Settling in (Part-time 2 weeks)

Ourselves (3 weeks)

Colour (2 weeks)
During our settling in weeks the children will be given the opportunity to explore and investigate their new learning environments and develop an understanding of our classroom routines and rules. Whilst playing alongside the children, staff will be gathering observations as part of our on-entry assessments and will also be carrying out our own On-Entry Baseline assessment.
During our Literacy carpet times we will be sharing the following texts- All About Me, Nursery rhymes associated with being poorly, The Elephant and the Bad Baby, Elmer and The Rainbow Fish.

We will also have 2 new role play areas- one inside and one outside. The first will be a Hairdressers and the second will be a Shoe Shop.

During our Maths time we will be looking at the numbers 0-10 and beyond, learning to count accurately and order numbers correctly. We will be learning to use Numicon and will be developing our recognition of each of the number tiles. We will also be learning about shapes and repeating patterns.

In our Topic work we will be learning about:
Our bodies & all our different body parts


How we are the same and how we are different

Our 5 senses- Sight, Touch, Smell, Taste,

Hearing

How we grow and change

over time

Mixing colours and patterns

Developing good relationships with one another.
Our SEAL theme will be looking at 'New Beginnings'
Our RE focus will be 'I am Special'

Dates for your Diary:
Parent Drop In: Every other Tuesday afternoon from 18th September 1.15- 2.15pm
PE: Monday Mornings and Friday Afternoons (Outdoor Play)
Parents Evening: 16th & 17th October
Enrichment Day: Friday 19th October