PSHE in Year 1- Heartsmart: Too much Selfie isn't Healthy (Spring Term 1)
(Cross-curricular link: Religious Education, Computing & Art)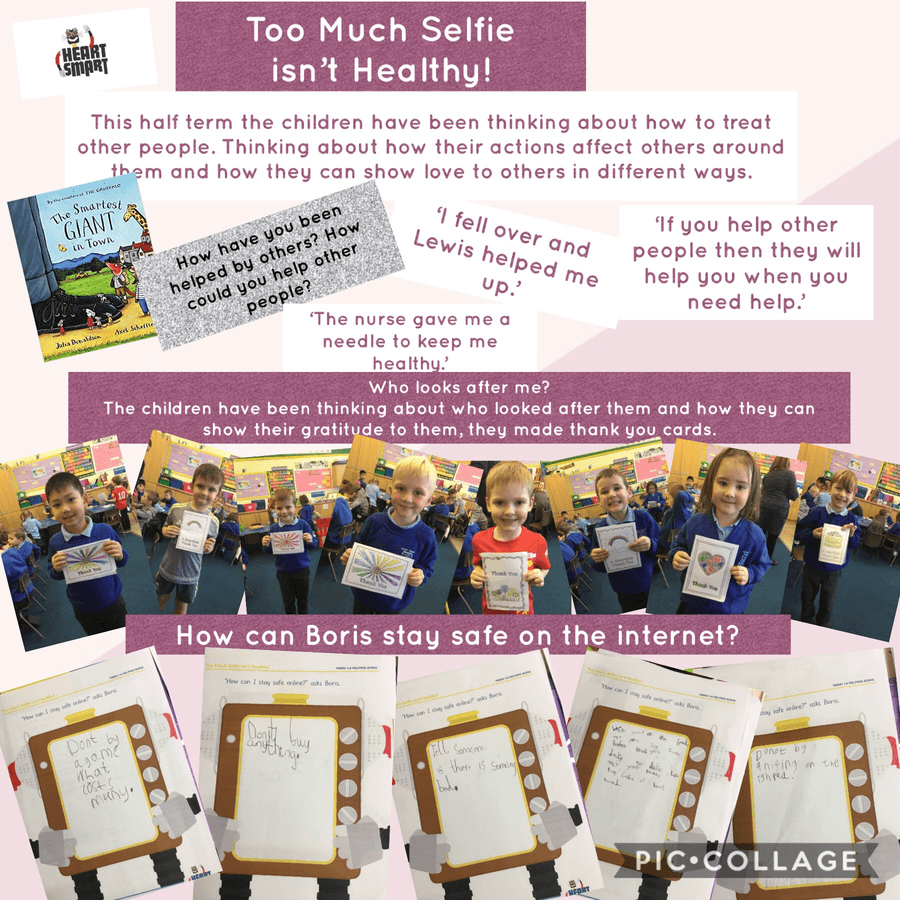 PSHE in Reception- Heartsmart: Don't forget to Let Love in (Autumn Term 2)
(Cross-curricular link: Religious Education, Music & Art)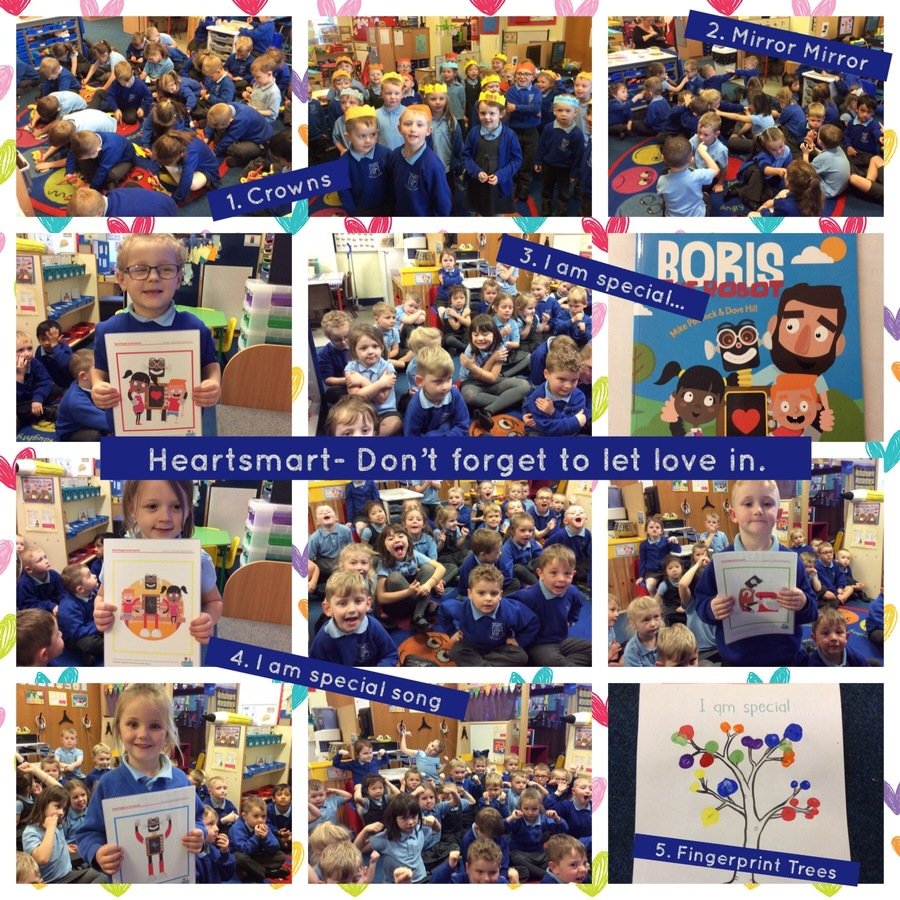 PSHE in Year 2- Heartsmart: Don't forget to Let Love in (Autumn Term 2)
(Cross-curricular link: Religious Education & Literacy-Writing)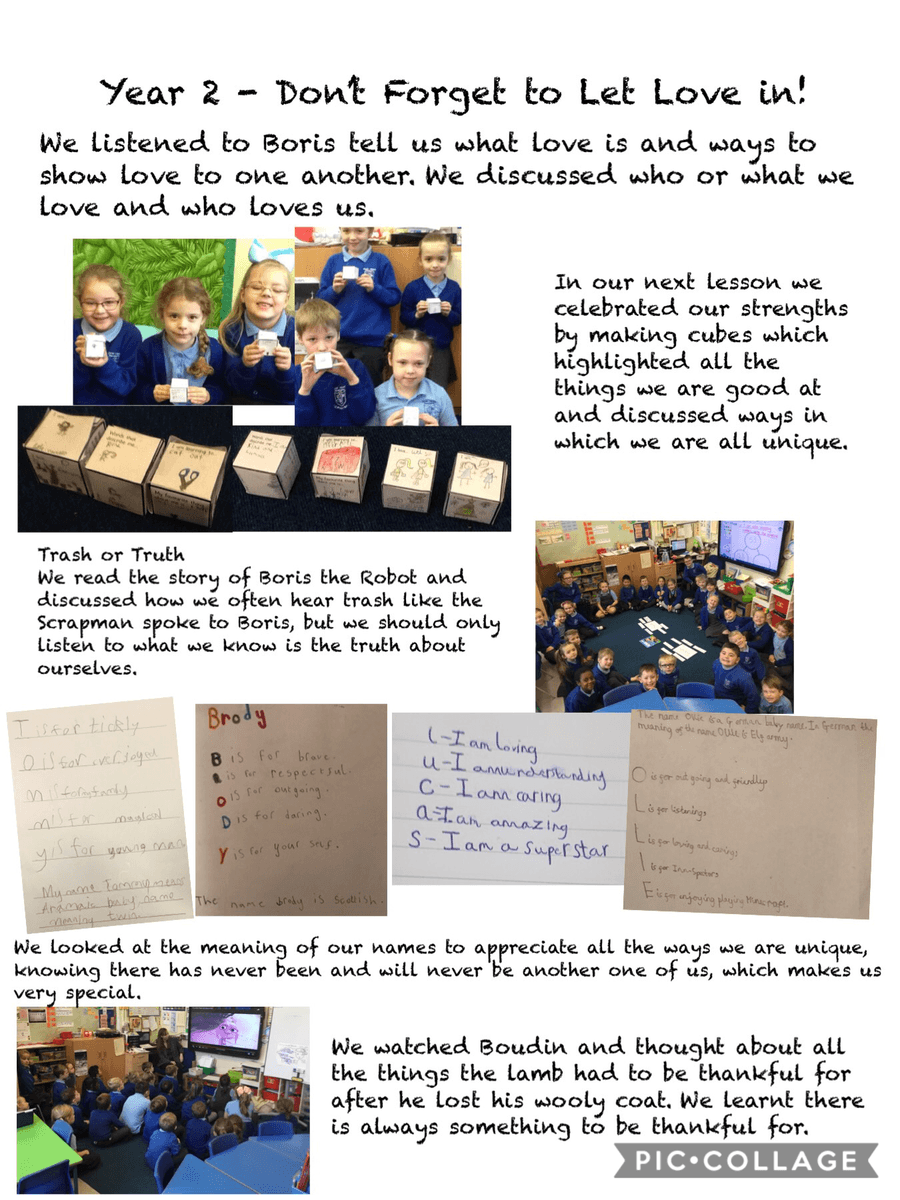 PSHE in Year 1- Heartsmart: Don't forget to Let Love in (Autumn Term 2)
(Cross-curricular link: Religious Education & Literacy-Writing)
PSHE in Year 1- (Autumn Term 1)
(Cross-curricular links: Art & Literacy-Writing)
During their first week in Year One the children reflected on all the things that they had achieved in Reception. They talked about how it feels when they achieve something, how they can be supported by other people and also how they can support others to achieve their goals. They then shared with the rest of the class something that they would like to achieve by the end of Year 1. They drew themselves and coloured them in and then wrote their goal on the back. These are now hanging in their classroom ready for them to reflect on at the end of the year.
PSHE in Reception- Healthy Lifestyle Sessions (Autumn Term 1)
During Autumn Term, Adam from Wigan Council's Healthy Lifestyle team came into school to deliver 5 sessions with our Reception children. During the sessions the children learnt about how they could keep their bodies healthy through exercise, healthy eating and keeping clean.