Computing in Year 1- We are collectors: Finding images using the web (Spring Term 1)
E-Safety: The pupils worked with the web and searching for images, they needed to make sure they used technology safely, as well as showing respect for others' intellectual property through observing copyright conditions. The pupils were taught to turn the screen off and let their teacher know if they had any concerns over content they encountered. The pupils were also introduced to the school's Acceptable Use Policy, if they haven't already had this explained to them.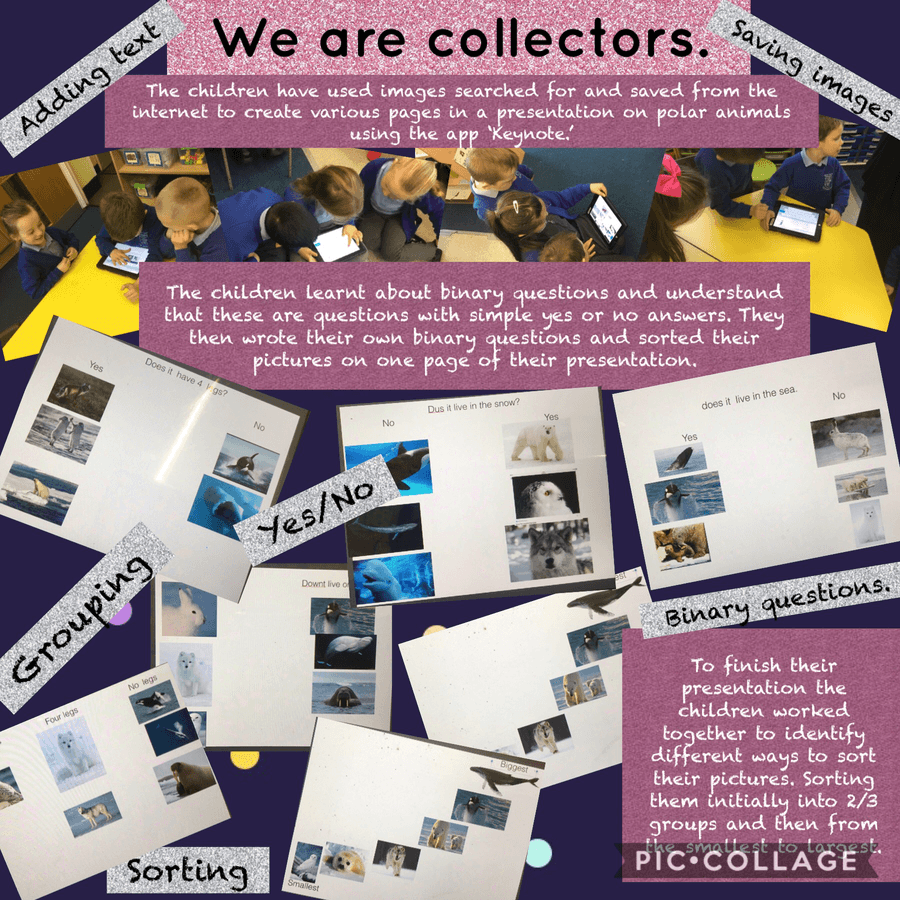 Computing in Year 4- We are Bug Fixers: Finding and correcting bugs in programs (Autumn Term 2)
E-Safety: The pupils considered the implications of bugs in software. Participating in the Scratch community enabled the pupils to help others with their projects, as well as allowing them to receive help on their own. Certain participation required parental permission, and the pupils considered what behaviour is acceptable online.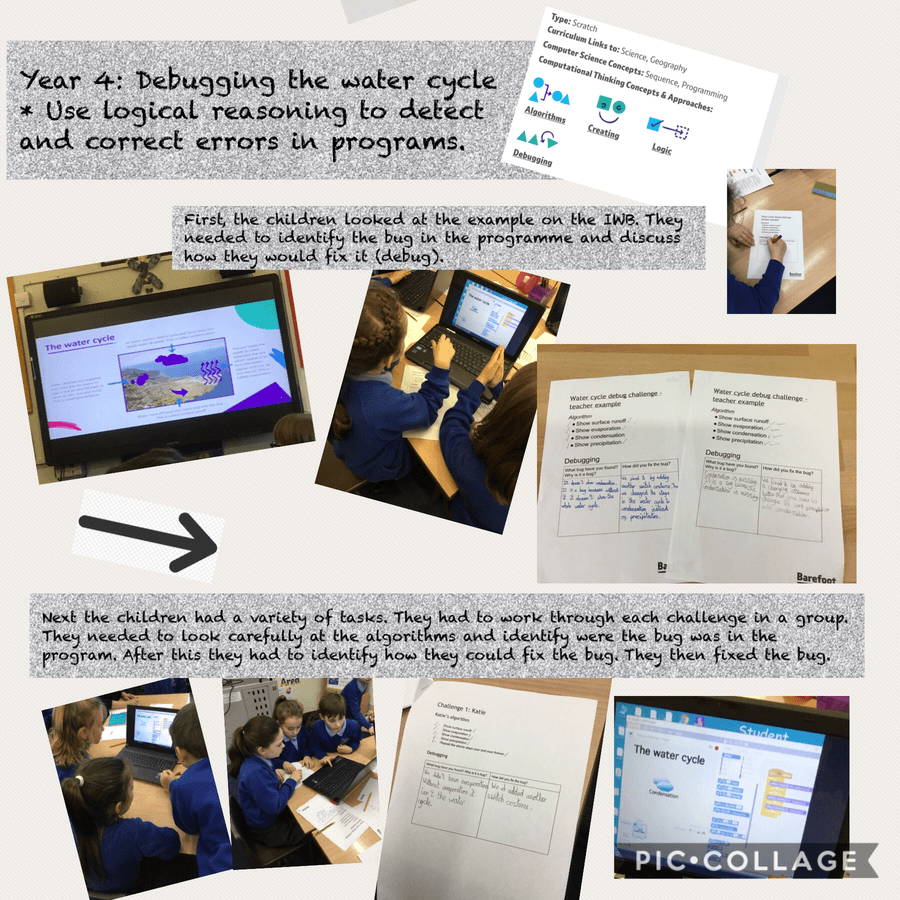 Computing in Year 1- We are Celebrating: Creating a card digitally (Autumn Term 2)
E-Safety: The children have had the opportunity to search for images on the web and again learnt to use technology safely, switching off the screen if they have any concerns and reporting these to their teacher. They have been taught to respect the copyright conditions associated with third party images they may have used and only to use photos of themselves if appropriate permission is in place. The children have been taught that if they share their work with anyone, then attention is paid to protect their identity and copyright.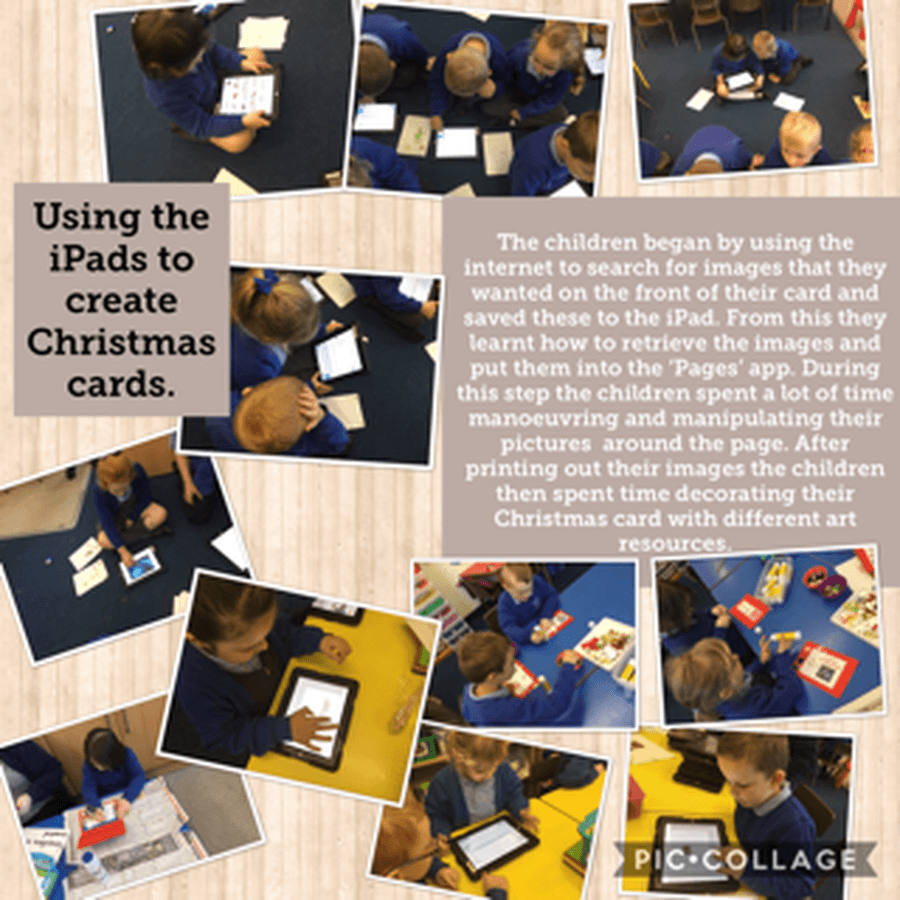 Computing in Year 2- We are zoologists: Collecting data about bugs (Autumn Term 2)
E-Safety: The children have learnt that when sharing photographs and geo-location information online they need to consider the importance of keeping personal information private and that they achieve this by not including names and photographs of people. The children have been taught to respect rules for using digital equipment when out of the classroom to ensure that equipment is kept safe and that they are not so focused on using it that they become unaware of risks around them.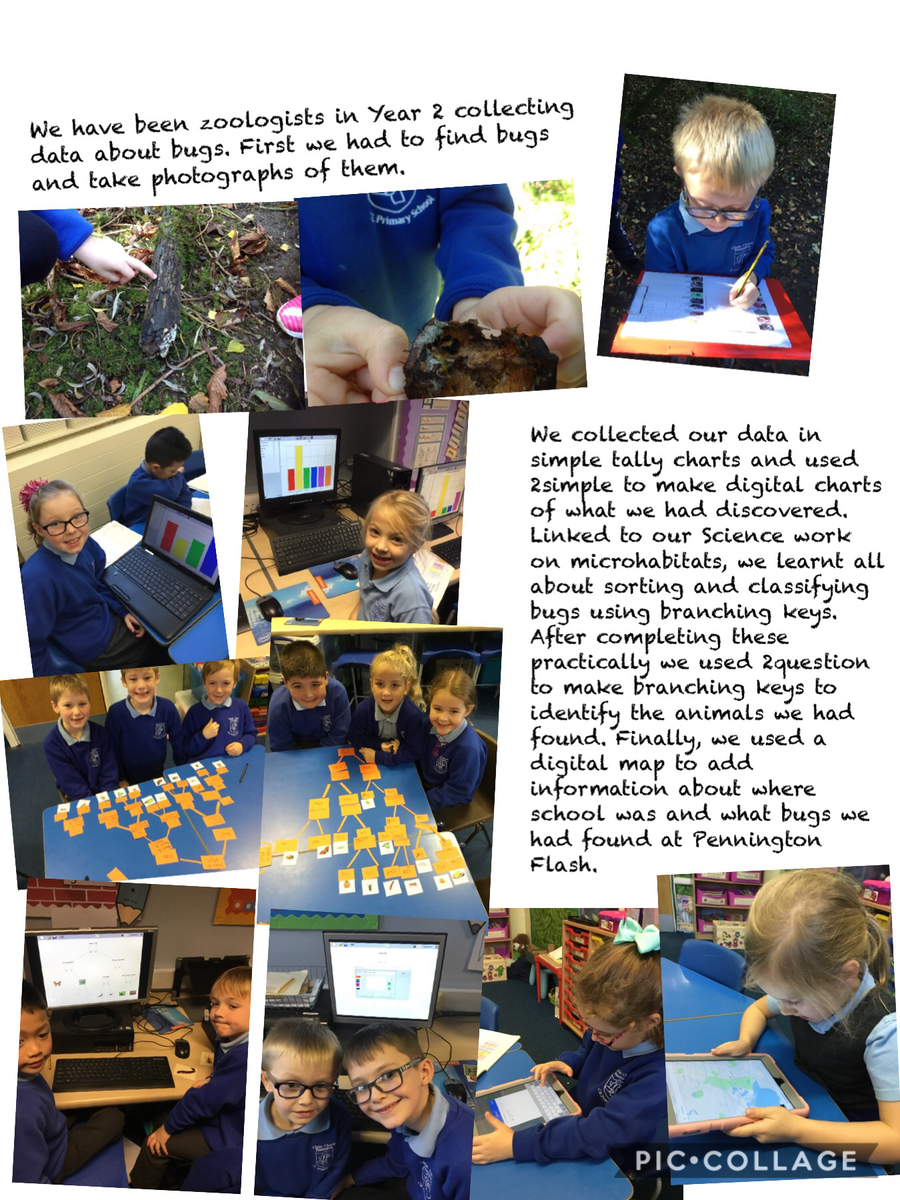 Computing in Year 5- We are bloggers: Sharing experiences and opinions (Autumn Term 1)
During Autumn 1, Year 5 have been learning about blogging. They began their unit of work by visiting a number of different blogging sites, before setting up their very own class blog. The children then independently added to their class blog both from at home and in school using a range of different media types such as photos, videos etc. They also enjoyed commenting on their class mates posts.
E-Safety: The children have wrote content for their own or a shared blog, thinking carefully about what can be appropriately shared online. They have considered issues of copyright and digital footprint, as well as what constitutes acceptable behaviour when commenting on others blog posts. The children have also thought about the importance of creating high-quality online content and become more discerning in evaluating content as they review others' blogs. All blog comments have also been moderated by the class teacher before being published and the importance of this was discussed with the children.
Computing in Year 2- We are photographers: Taking better photos (Autumn Term 1)
E-Safety: The children learn that once images are posted online, it's impossible to control what happens to them. Facial recognition software and geotagging mean that those posting images might inadvertently fail to keep some personal information private. The children have learnt how to minimise these risks and what they should do if they have concerns about images they encounter on the web. They have also learnt about what is acceptable and unacceptable to photograph, for example, that it is usually not a good idea to take or share photographs in which children can be identified, or that might reflect badly on the school.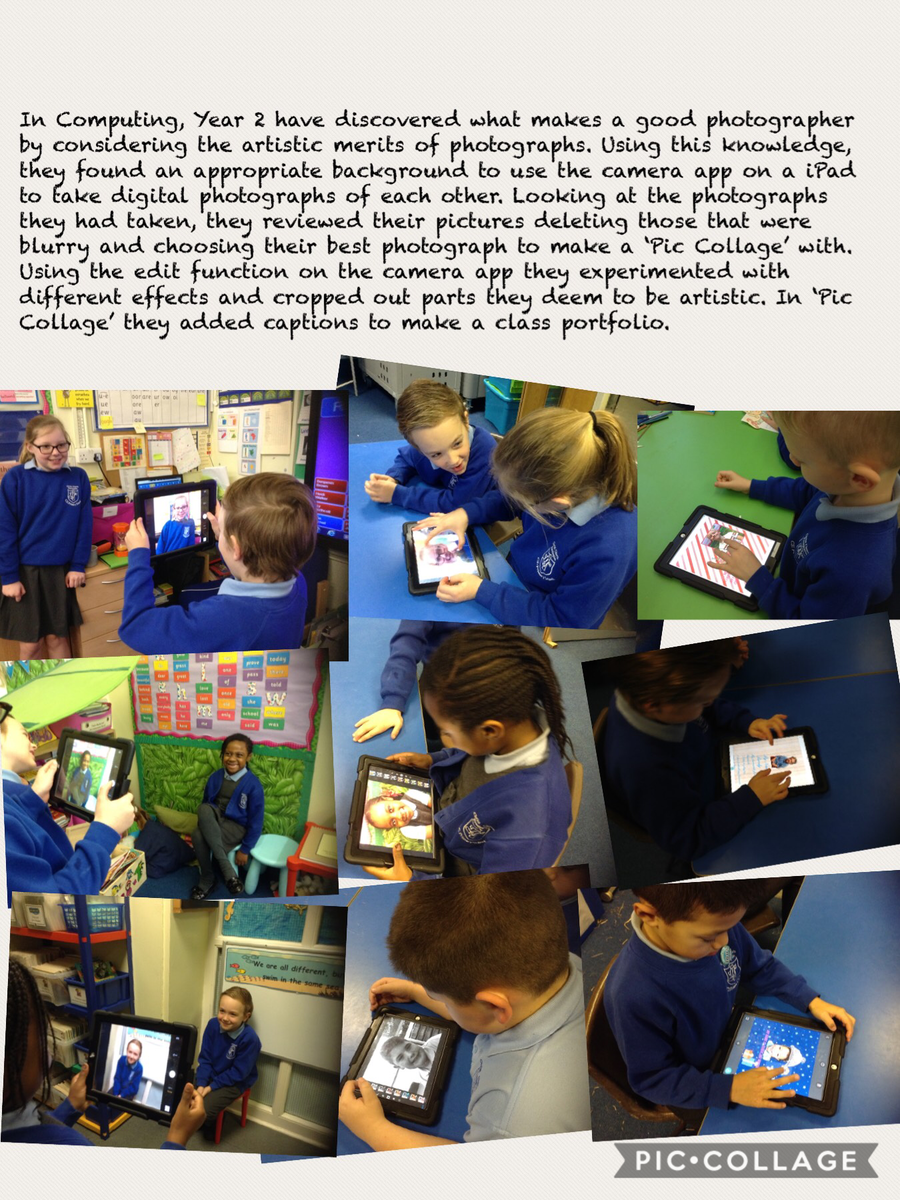 Computing in Year 4- We are toy designers: Prototyping an interactive toy (Autumn Term 1)
E-Safety: The children have thought carefully about copyright in sourcing images and other media for their toy prototypes and presentations; or when uploading their own work to the Scratch community. When participating in the online Scratch community at home they have thought about how to do so in a safe and responsible manner and understood that they must obtain their parents consent. When linking their programs to hardware, they have also took care to work safely with a range of tools and electronic equipment.
Computing in Year 1- We are Treasure Hunters: Using Programmable Toys (Autumn Term 1)
During Autumn 1, Year 1 have been exploring algorithms and developing their understanding of how a programmable toy works. They began by using the 'Beebot app' learning the basic instructions of forwards, backwards, left and right, then once they were confident with this, they moved on to writing their own algorithms based on a simple floor map with a partner. They ended the unit by tested these algorithms. The children did really well with this and most of them were even able to debug and fix their algorithms if they needed to. Well done everyone!
E-Safety: The children have learnt how to use a simple programmable toy safely, as well as showing respect for the work of their peers. Their web access has been supervised and safe practices have been encouraged. Similarly, any filming that has been done with appropriate consent and assent.
Digital Kids Show
Year 6 had a fantastic time at the Digital Roadshow on Monday 20th November which was held at Event City. They learned all about staying safe on the Internet, coding techniques and advances in gaming. They also met the stars of Educating Manchester: Jack, Rani and Mr Povey who were lovely!
Online Safety Day– October 2017
Our Enrichment days for 2017/18 were on the theme 'Safe and Sound' and on Friday 20th October, we held the first of these days, which focused on 'Online Safety'. Throughout the day we helped the children to understand more about the digital world that they live in and how to stay safe within it. Some of the storybooks that we used throughout the day included:
Digiduck's Big Decision

When Charlie McButton lost power

Chicken Clicking

Webster's Friend

Webster's Email

Webster's Bedtime

Penguin Pig
Many parents nowadays are unable to keep up with how quickly technology is changing and we felt that it was important to also provide something for our parents, so we invited them to join us in the afternoon, for a workshop to learn all about how they could keep their child safe online.
The hour-long workshop delivered by O2 and the NSPCC was a great opportunity for parents to gain skills and knowledge, to understand the internet and technology as children do – from online games and cyber bullying, through to setting up privacy settings and controls – and to help them have the right conversations with their child/ren.
We were delighted to see so many parents attend the event and take away some valuable information.