This autumn, the children are taking part in the School Run Virtual Challenge. This asks the children to complete 3 different activities; the square run, the jump co-ordination challenge and a throw and catch activity. They record their personal best throughout the term, achieving points as they go. The class with the highest points for each activity across the schools taking part will receive a trophy. The children who show the highest improvement will receive medals
Year 3 Personal Best Challenges Autumn 1.
The children began their Virtual Challenge today and showed great teamwork as well as challenging themselves! It was fantastic to hear the, cheering each other round the square run and supporting each other counting. There were even some gritted teeth to complete the final lap just in time!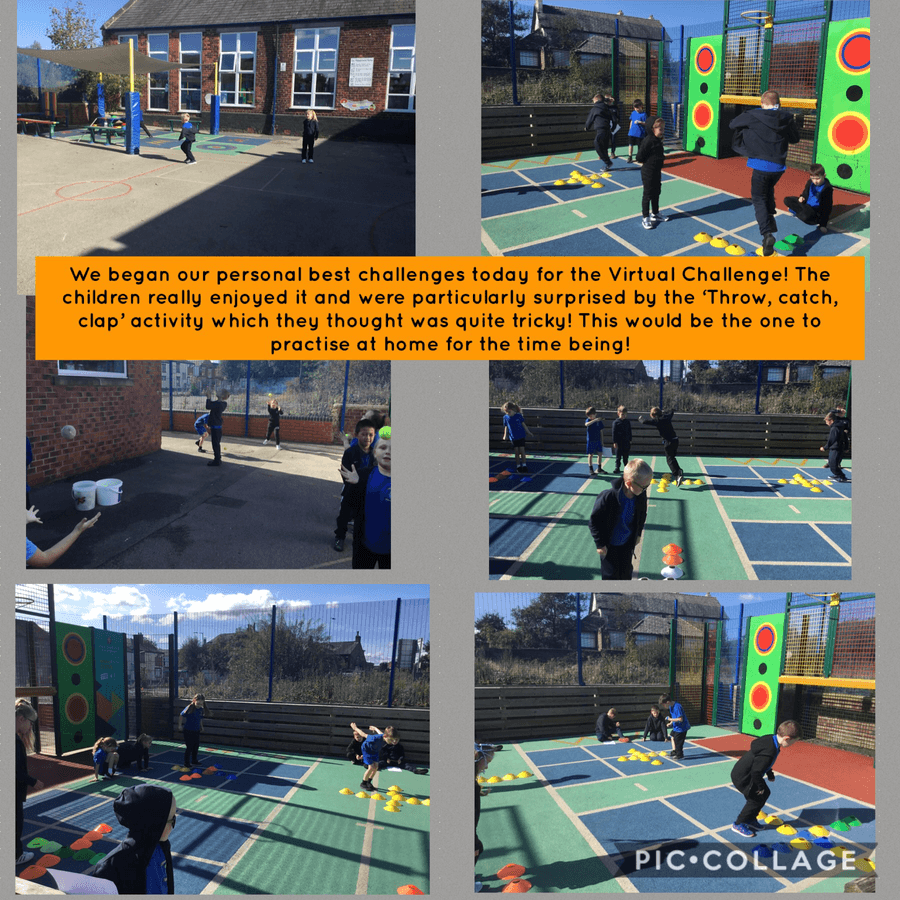 Year 4 Personal Best Challenges Autumn 1.