We are very pleased to introduce our School Council 2016/17. They have lots of ideas on how to make Christ Church even better!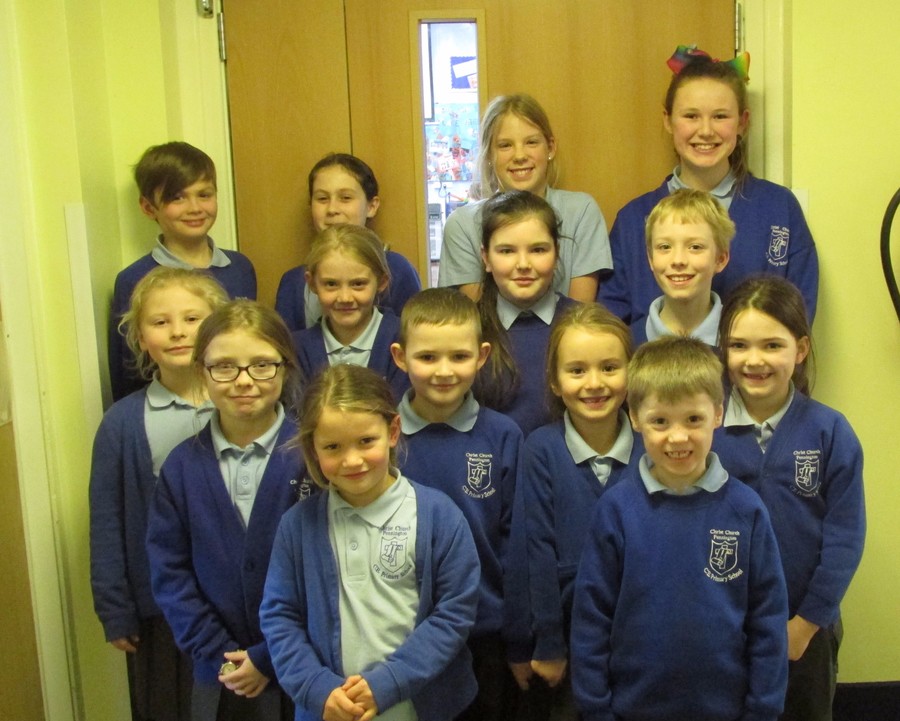 So how have they been making a difference so far ????
Children in Need- 18th November 2016
During the Autumn term, we worked hard to raise money for Children in Need by 'Going Dotty!' in the following ways:
Creating Pudsey sweet bags and selling them

Selling Pudsey Bear cakes

Pin the Patch on Pudsey game

Bring and Buy book stall

Dressing in all kinds of spotty outfits
Altogether we raised a phenomenal £470.16. What an achievement!
Spring/Summer 2016
As a School Council we decided that our Junior playground needed brightening up. This is what we did about it:
We raised some money through an 'own clothes' day and spoke to Mrs Rigby about adding to this from the school budget - she agreed!

We spoke to our own classes about what they would like to see in the playground and what was needed.

We chose resources from different catalogues, working to our budget.

We worked with Mr Parry (our caretaker) to work out where to put all our lovely new resources.
We hope you like the new, improved playground...
Children in Need- 13th November 2015
We had a lovely day raising money for Children In Need. Everyone looked great in their 'spotty' or 'bright' clothes. We arranged a whole load of exciting events and raised a fantastic total of £524.36.